Learn how to delete an itinerary previously created in TripBuilder!
Steps to delete an itinerary
Go to Customer Itineraries
Search for the itinerary which should be deleted
Click on the three dots
Click on Delete Itinerary
When clicking Delete Itinerary, the following message will be displayed: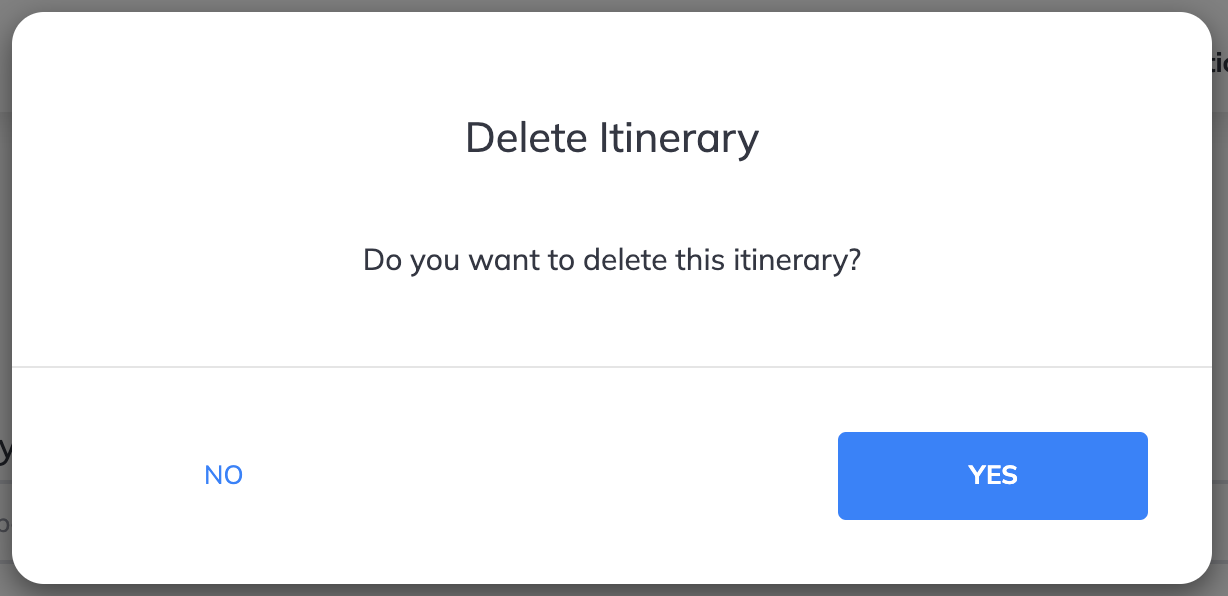 After clicking delete, the itinerary won't be displayed anymore under the customer itinerary overview of the agency center.
Please Note:
Only itineraries with status In Planning and Checkout Started can be deleted.
Deleted itineraries can still be found in Customer Care under discarded itineraries.