Discard Itinerary
The following steps describe how to cancel a booking in the Cockpit, under Customer care.
Steps to discard an itinerary
Open the respective itinerary
Click on Discard Itinerary of the Action button
Pop up Discard Itinerary is displayed.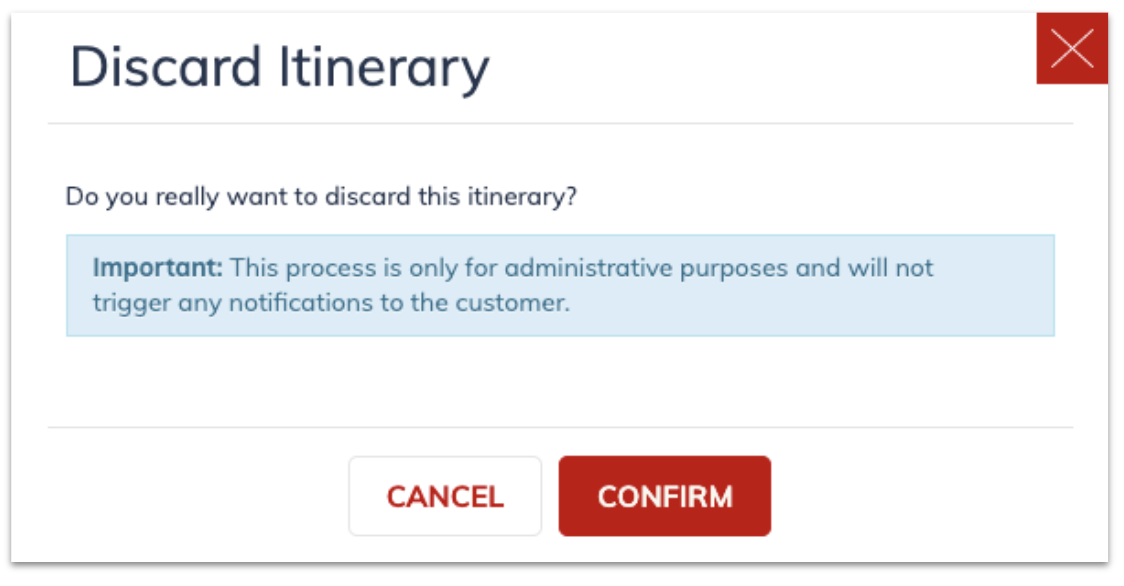 Click on Confirm to discard the itinerary. The status of the itinerary changes to discarded.
The itinerary will be not displayed anymore in the Customer Care overview of all itineraries unless you check the "Include Discarded" box, which will allow the itinerary to be displayed again (see below).