Learn how to copy and re-use a particular itinerary, while keeping the original itinerary unchanged
Steps to copy an itinerary
Go to Customer Itineraries
Search for the itinerary which should be copied
Click on Options
Click on Copy Route
By clicking Copy Route, the platform will lead the user to the Explore Detail page, where the user will only need to add a new start date and the number of pax in order to plan the same itinerary for a new customer.
By clicking Create Itinerary a copy of the selected itinerary will be created.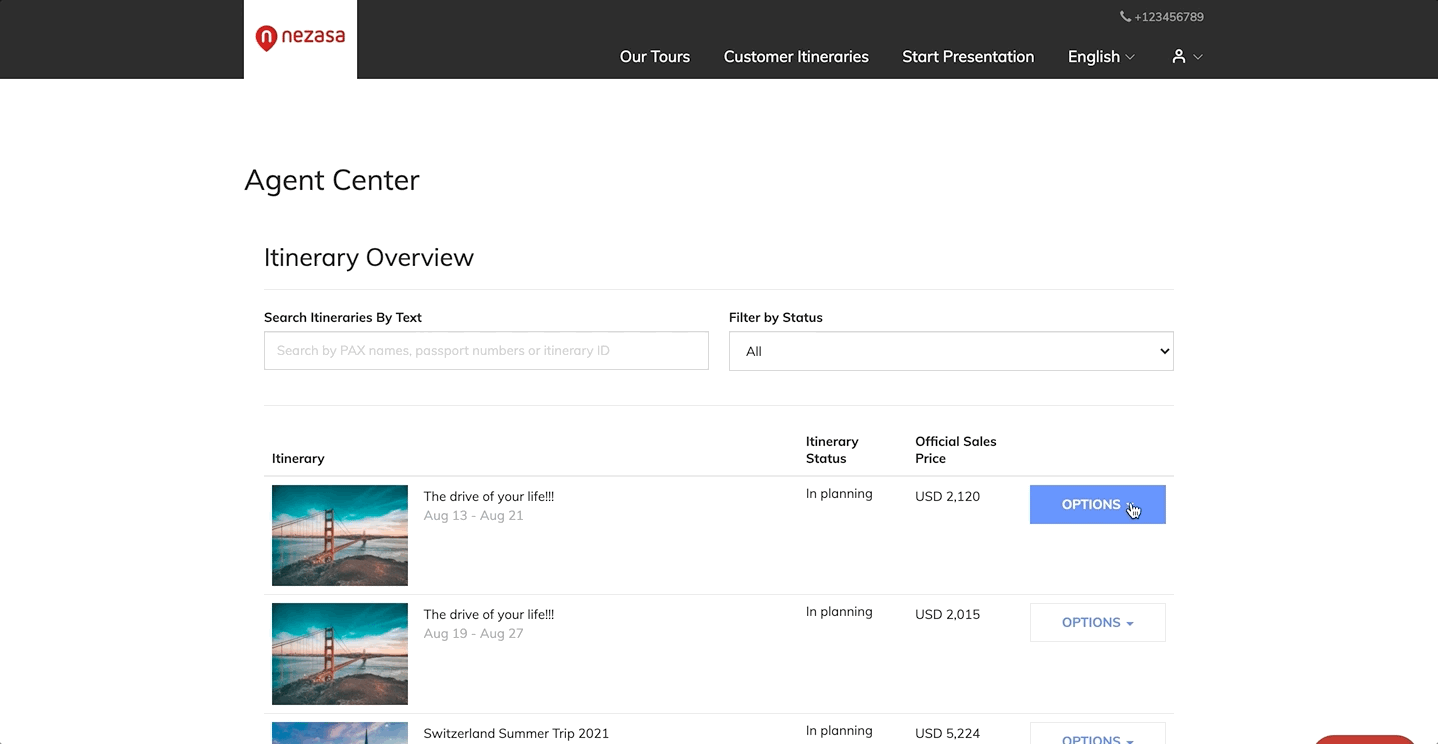 ---
Note: After clicking on Create Itinerary a new itinerary with its own itinerary ID will be created. The new itinerary can be accessed via Customer Itineraries or Customer Care.
---