Please Note:
This option will be only available for customers with an enabled IBE.
Steps to send a link of the itinerary to the customer
Go to Customer Itineraries
Search for the itinerary which should be sent
Click on three dots
Click on Send Link to Customer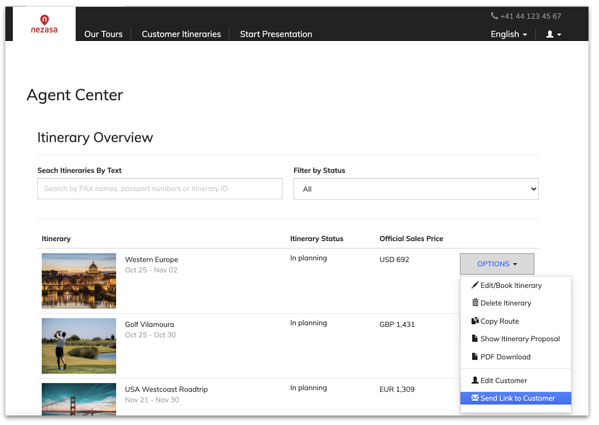 When clicking Send Link to Customer, the following form will be displayed: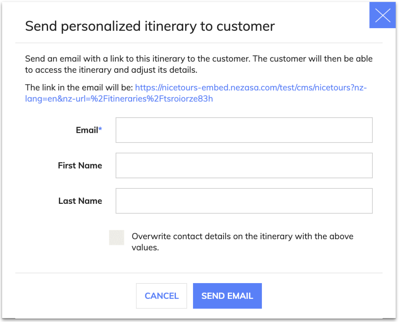 The form includes the following details:
| | |
| --- | --- |
| Link | The link to the planned itinerary that the customer will receive in the mailbox. |
| Email | Email address to be entered where the link should be sent to. |
| First and last name | First and last name to be entered of the person who should receive the email. |
| Overwrite contact details | Availability to overwrite the customer's details on the itinerary. |
Click on Send Email to send the itinerary link to your customer.
Please Note:
If the itinerary is not confirmed yet, it will be opened in the planner and will be subjected to editing.
Once the itinerary has been confirmed, the link will open in the Travel Documentation.