Overview
Pictures must be uploaded to the Picture Library before they can be added to the different areas, products and templates.
Steps to reach the Picture Library
Click on Cockpit.
Click on Inventory.
Click on Picture Library.
Click on the main folder (by default this folder has the name of the white label).
Please note:

While not mandatory, it's recommended that pictures are organised in folders, as in any other file system structure. For that purpose use the New Folder button, at the top-right of the screen.
Uploading a picture
Click on the three dots at the top-right of the screen to trigger the action menu.
Click on Picture Upload.
Click on Choose Files and search for the image you want to add.
Please note:
Only one picture can be uploaded at a time.
If the resolution of the picture is too low, the system sends an error message. Pictures need to have a good, preferably excellent, quality.
The maximum file size is 10MB.
4. Crop the picture to the correct ratio as it should be displayed on the Front-end. (No matter how small or large the square is, the output ratio on the Front-end will be the same.)
5. Click the Crop button.
6. Add the picture's metadata.
Caption
Title of the picture that will be shown in Front-end
Keywords
Additional keywords to search for the picture
Area
Location of the picture
License Holder
Your company name will be selected by default
Usage Permission

Select the option Only the License Holder

Please note that while the option All Nezasa Partners is also available, this option will be deprecated soon as picture usage is only restricted to the customer's TripBuilder instance.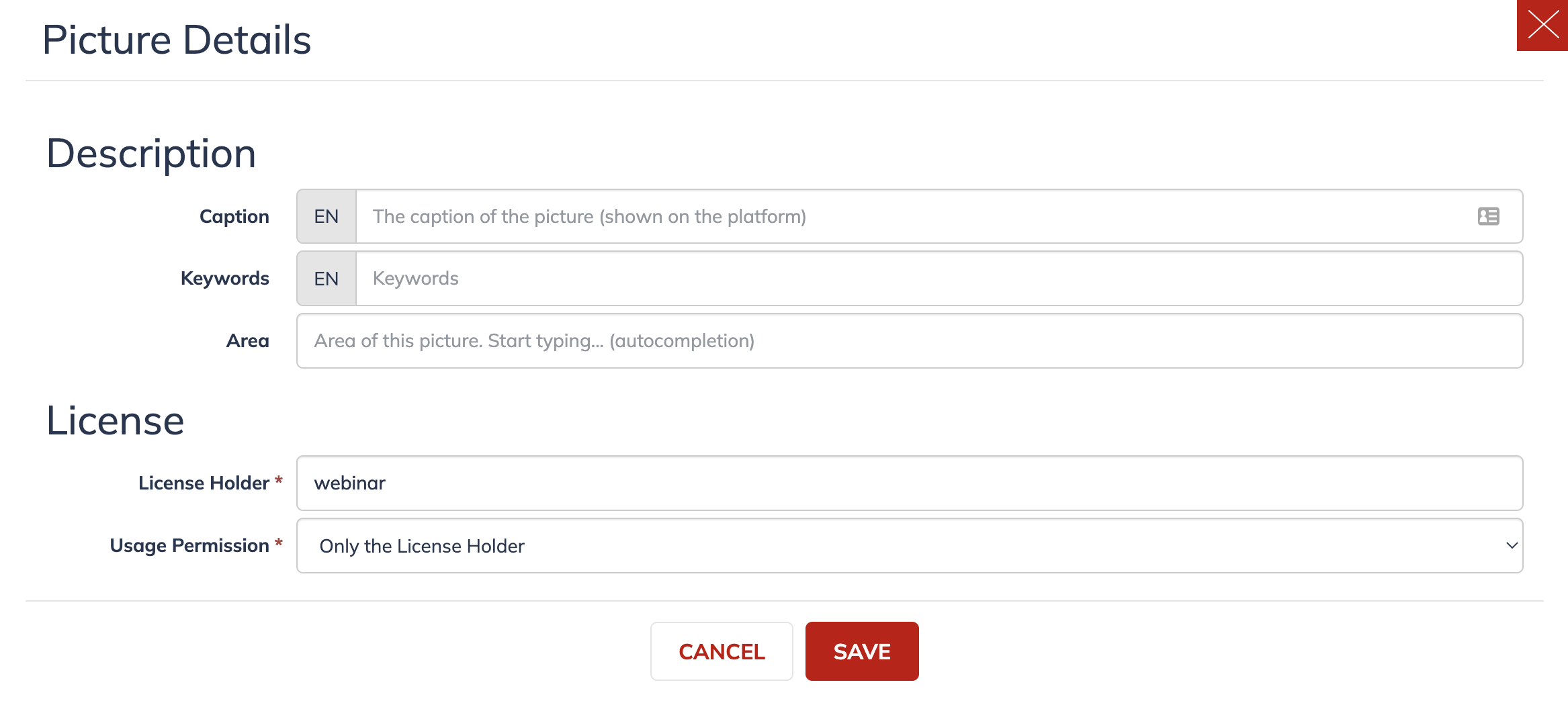 7. Click the Save button.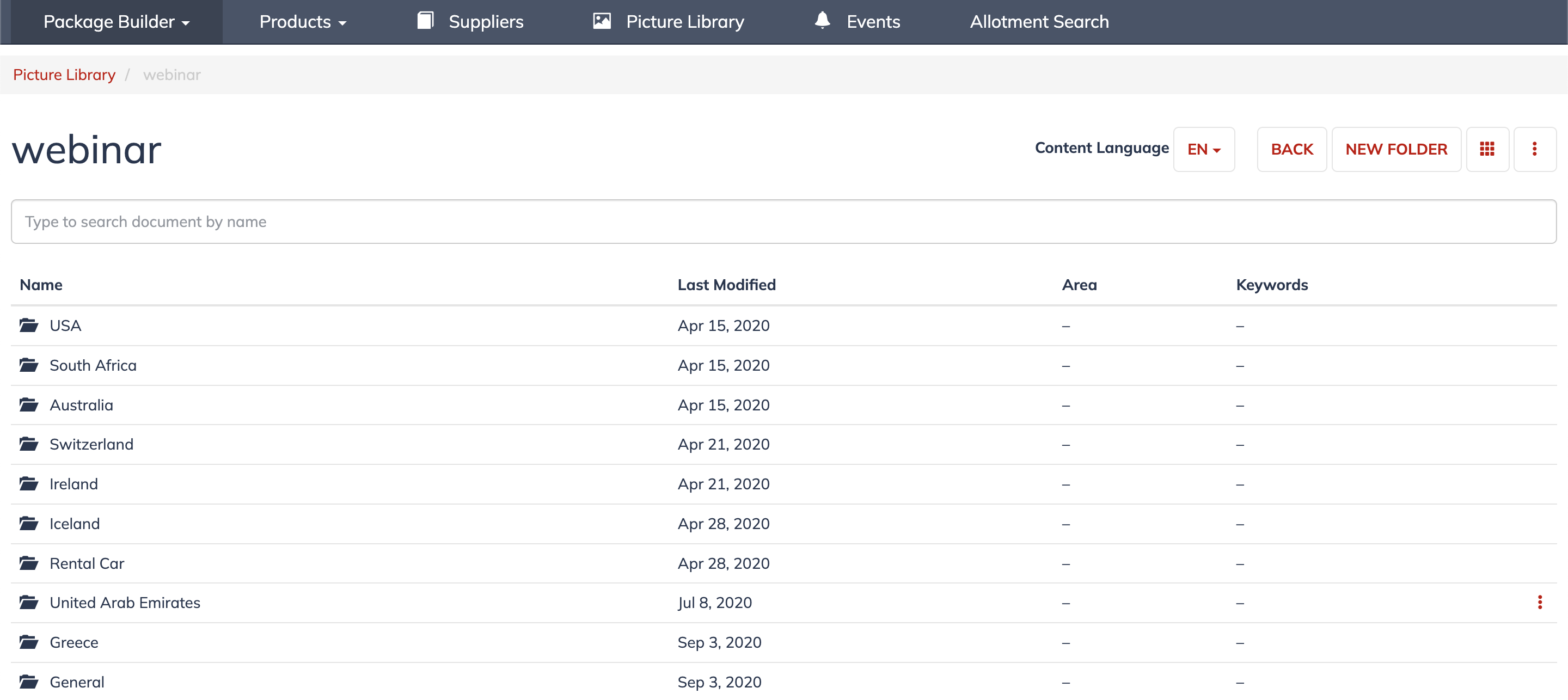 Please note:
If a picture is added to an area, template or module, and later modified in the Picture Library after being published, the changes won't be transferred to the published version.
Hence, the picture needs to be manually replaced with the new version.