Optional Service Charges (OSC) are hidden fees that can be added by travel agents to an itinerary in the planner.
OSC is not visible to the traveler but is listed under Customer Care. The default implementation allows an arbitrary amount in the itinerary's currency to be added to or deducted from the itinerary using the TA-Tools (available to agency users only).
Steps to enter optional service charges
When in Planner, click on TA-Tools
Add the amount which should be added or deducted from the booking


If you want to deduct a certain value from the booking using a "-" before the amount.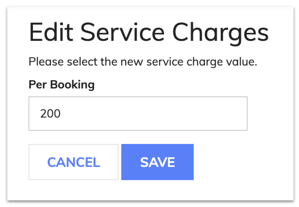 After the OSC has been saved, the display of the total price in the itinerary will be adjusted. In the overview of the itinerary, the applied service charges will be listed under the Services & Price List tab, under Customer Care.