Introduction
On the Discovery of the TripBuilder application, several Filter options are enabled per default for each instance. Additionally, other filters can be enabled based on your requirements. Read more about how to set additional filters here.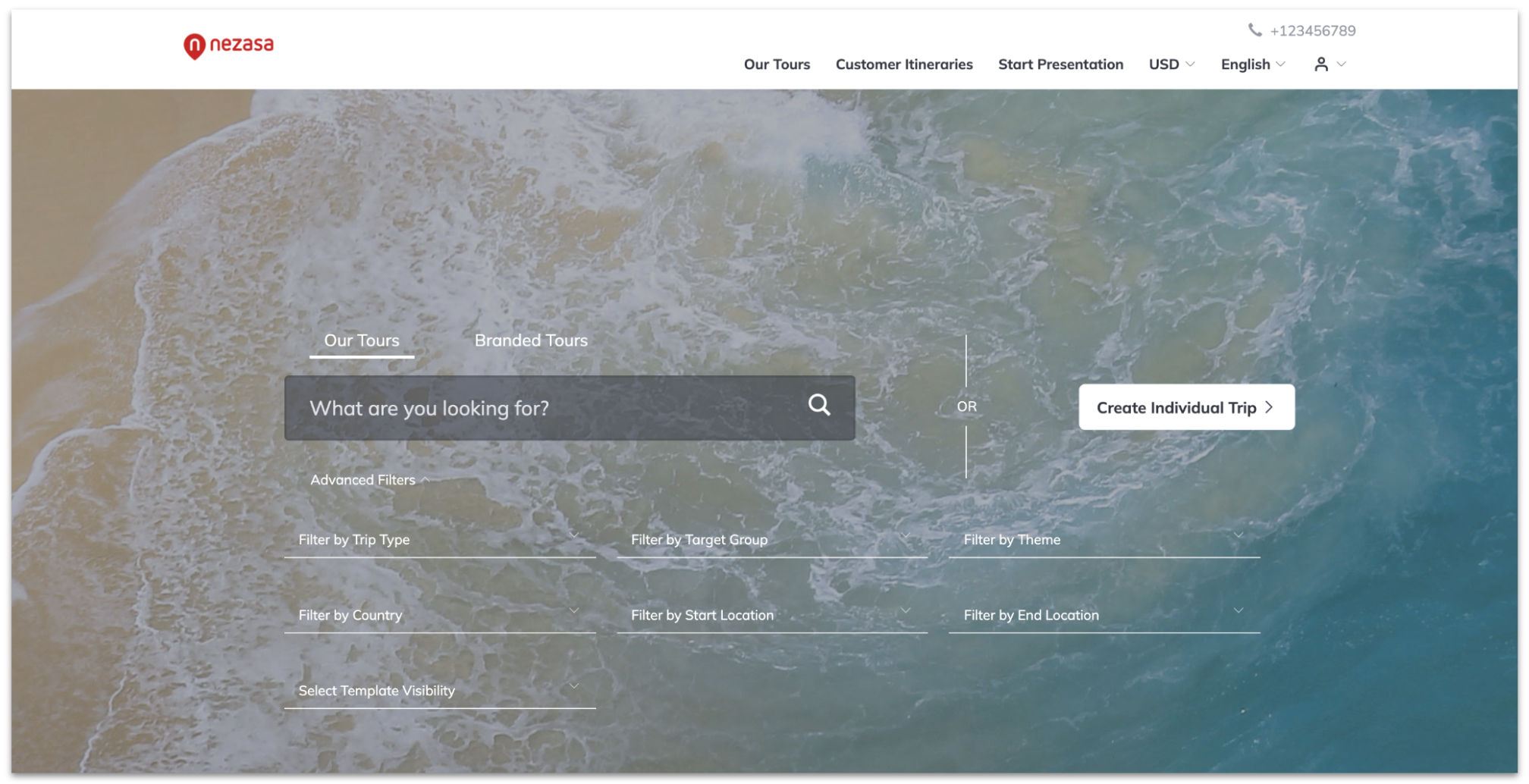 How to set up Tag Filter?
With the help of Tags, additional filters can be created for Discovery. The below steps show an example of a customised filter. Please note that you are able to create different filter options in this way.
Steps to create a Tag filter and show the correct results based on an example:
Define the Tag filter
Label: e.g. Trip Type
Tag prefix: type_


Decide if multiple selections should be enabled or not.
Please note: The prefix signals the connection of the filter with the possible drop-down selection options. (see tag labels in the next step)
Define Tag Labels
Tag labels are displayed in the drop-down of the Tag Filter instead of the tag. You can define as many Tag Labels as the different trip types you offer. (Note that these are only examples, tag labels can be freely created based on your offers.)
Tag: e.g. type_roadtrip
Language label: e.g. Roadtrip
Other options for this example could be:
type_beachstay / Beachstay
type_family_trip / Family Trip
type_wellness / Wellness
etc.
Please Note:
Steps one and two need to be fulfilled by the Nezasa support team.
Assign the tags to the correlating Template
Create the tags which have been defined as tag labels on the template via Create New Tag e.g. type_roadtrip
Once it is created it can be used on any template.

Select the tag to assign it to the template by clicking on the + icon.
Save and publish the template.

Result
If the Tag label is selected in the drop-down, all templates with the assigned tag are filtered and displayed on the Discovery.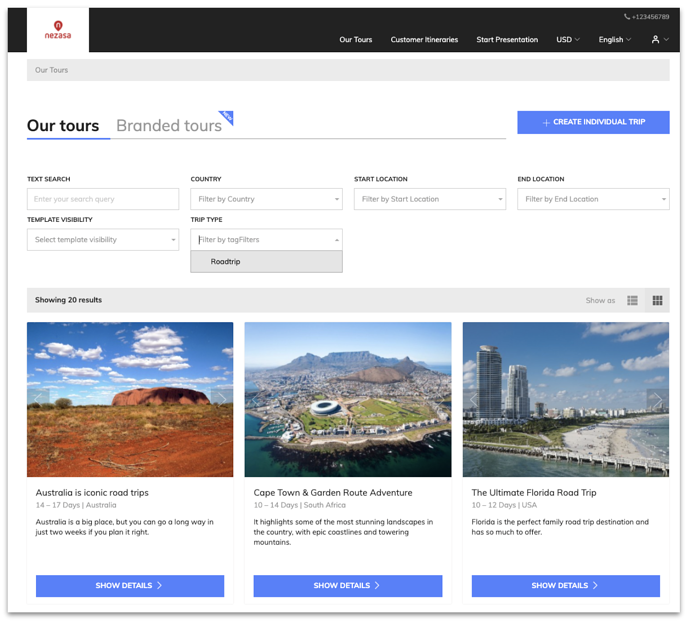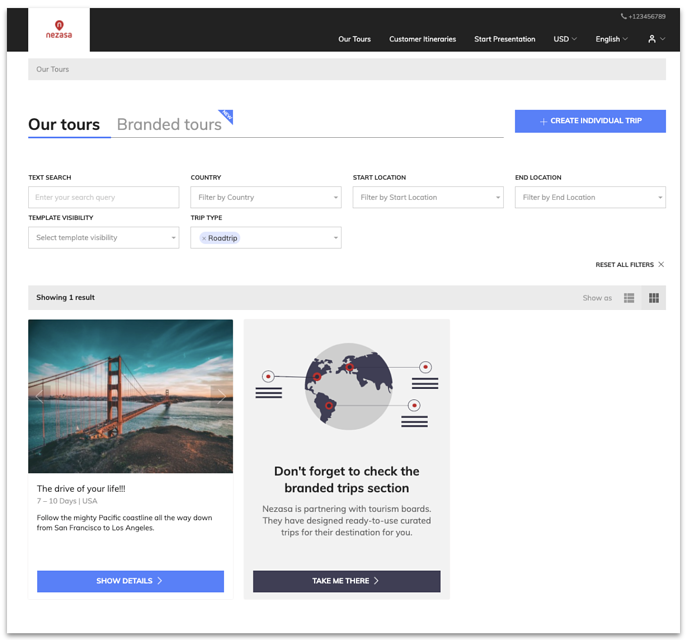 Please Note:
As mentioned above, currently you are not able to create the tag filters yourself. Therefore, please get in touch with our support team if you require a new filter or filter adjustments.