Overview
You can use the Flights Ad-Hoc Component to add flights to your itinerary for offline contracted transportation.
Please Note:
The feature Ad-Hoc Flights is visible for customers with own integrated flight credentials.
Ad-hoc flight connections are based on the connection of your itinerary. The main flights you are able to add, ad-hoc, are the international flights (in-and outbound).

In the route builder, you are able to change further connections by adding a flight which can also be added as ad-hoc components.
Steps
Click on TO-Tools

Click on Ad-Hoc Components

Click on + Add Flight Ad-Hoc Components

A new pop-up window will show, where you can input your data:

Enter the required flight information of the selected connection (mandatory are marked with *).

Selecting Outgoing flight, you can add the details for the outgoing flight as well.

Enter the Booking Details, including net and sales price, and hit Save.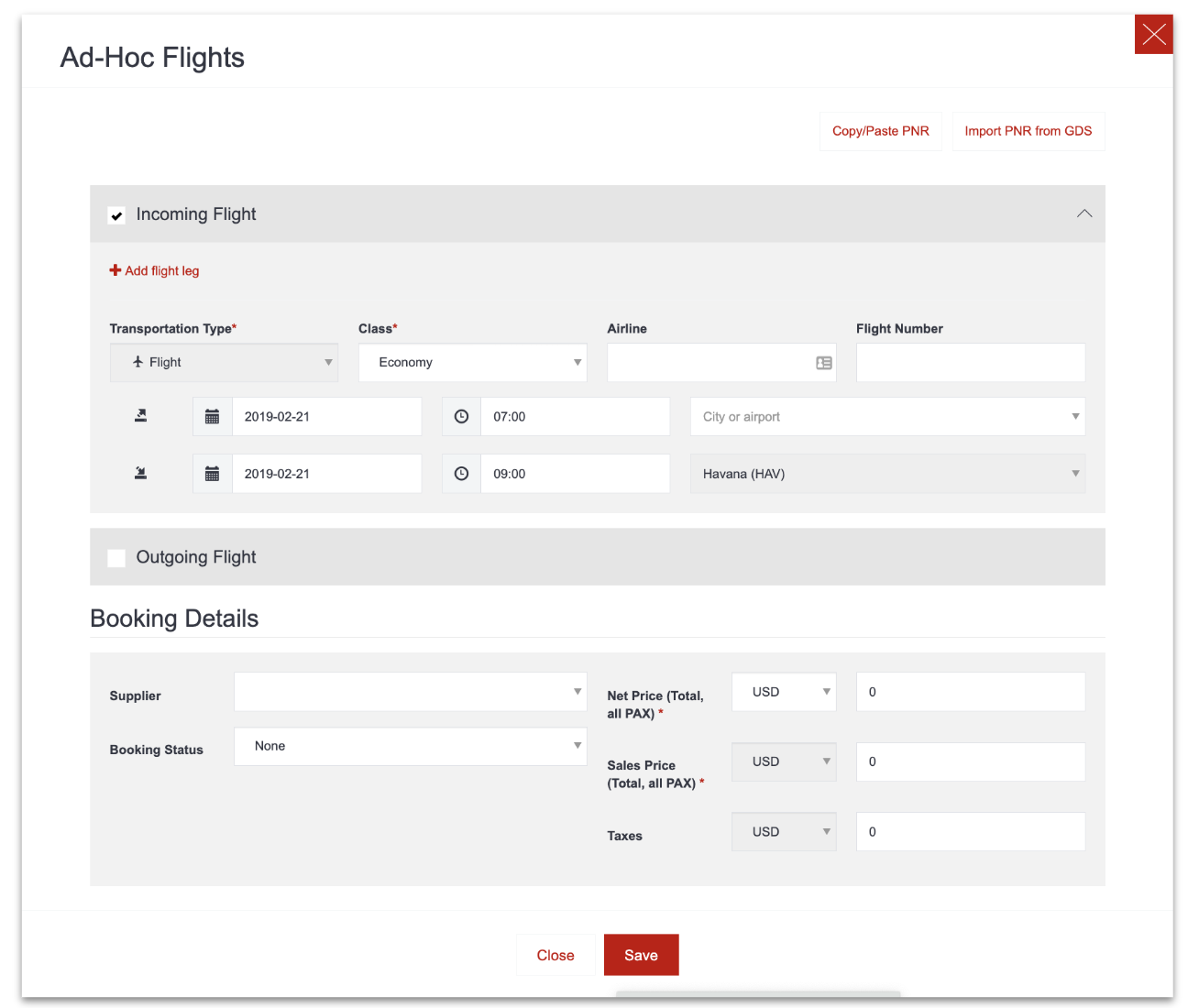 Ad-Hoc Flights can be used to add your own contracted supply to your online created itineraries. They are an easy way to combine online and offline supply and allow you to be more flexible.
Updating ad-hoc flights
You can update an Ad-Hoc component directly on the itinerary you're creating, clicking on the pencil icon:

A new window will pop up, where you can make the necessary changes. After that, hit Save.
Updating ad-hoc flights in Customer Care
If a ad-hoc flight component was added to an itinerary, the component will be shown under Service & Price List of the Itinerary in Customer Care:
Go to Cockpit
Click on Customer Care
Click on the itinerary ID
Go to the Service & Price List page.
You will see the Ad-Hoc components, and all the other components you might have created (Rental cars/flights/accommodation/activities) will be in their respective fields.
The stop activity ad-hoc component is displayed as a component on the list with an editing option on the right-hand side:

By clicking on the editing icon, a pop-up window opens, which allows applying changes to the component: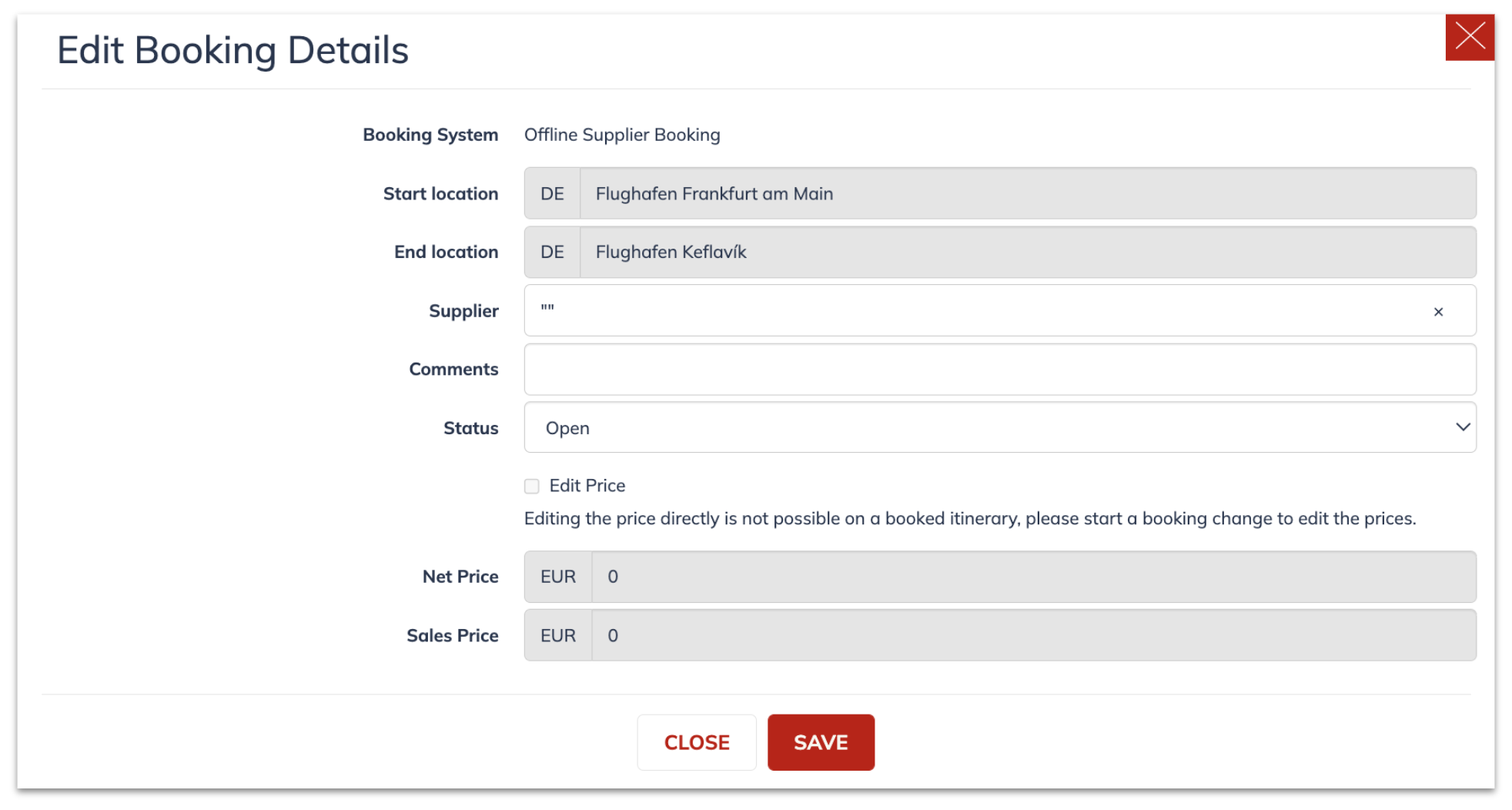 After editing, you can hit Save.