Learn how to add flights to an itinerary ad-hoc while planning a trip!
Steps to add ad-hoc Flights
Click on TO-Tools
Click on Ad-Hoc Components
Under Ad-Hoc Flights, click on Add Flight Ad-Hoc Components
Select the flight connection which you want to add ad-hoc

there is an arrow on the connection which reveal the input fields

Enter the required flight information of the selected connection incl. the booking details


via the + add flight leg link you are able to add more legs to the flight connection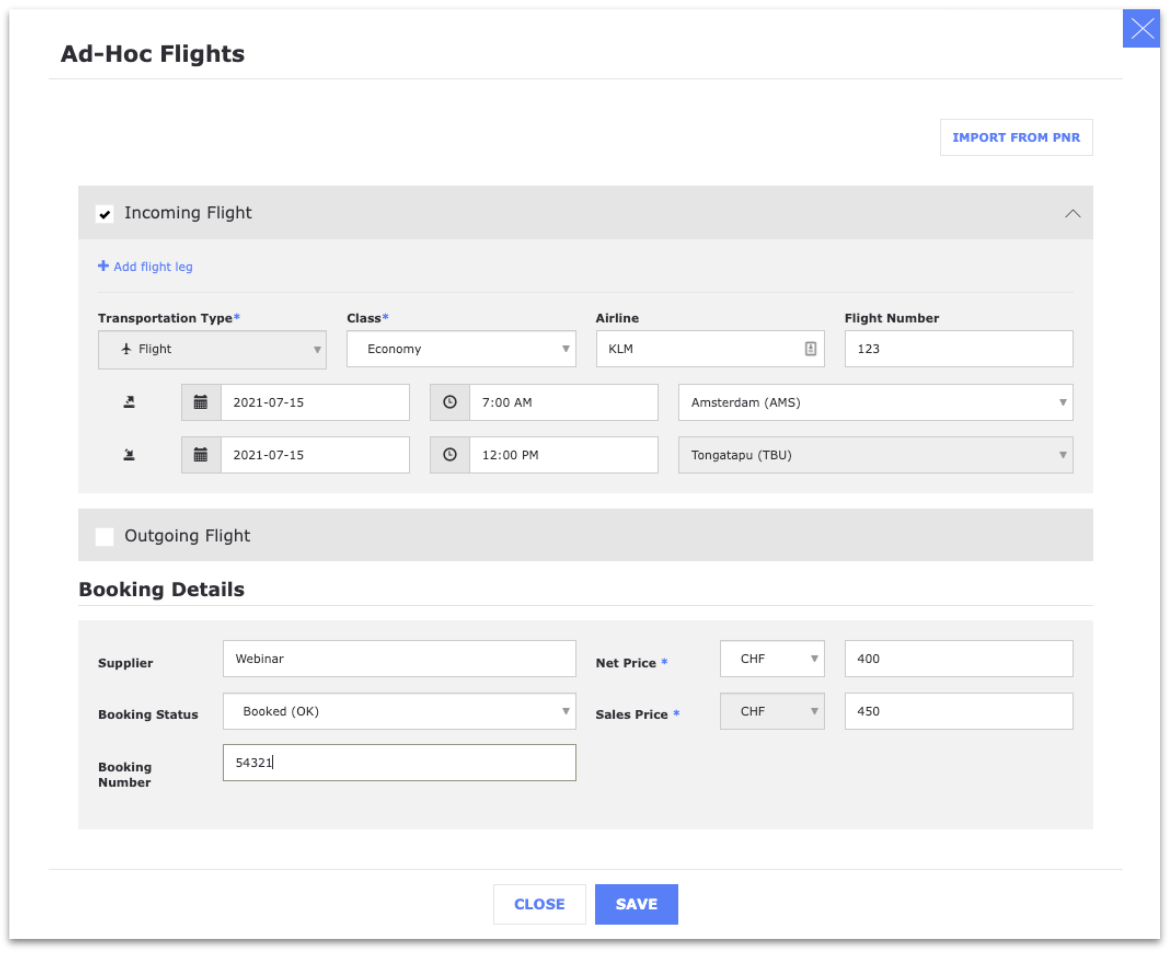 Once all information is entered, click Save
The entered ad-hoc flight is saved to your itinerary


Click on the edit symbol on the flight to apply changes
Or click on the bin symbol to delete the ad-hoc flight

Click on Add Transport Ad-Hoc Components again, to add more ad-hoc flights
Ad-Hoc Flights can be used to add your own contracted supply to your online created itineraries. They are an easy way to combine online and offline supply and allow you to be more flexible.
Please Note:
The feature Ad-Hoc Flights is visible for customers with their own integrated flight credentials.
Ad-hoc flight connections are based on the connection of your itinerary. The main flights you are able to add, ad-hoc, are the international flights (in-and outbound).

In the route builder, you are able to change further connections by adding a flight which can also be added as ad-hoc components.