System events are created automatically and provide information on different actions performed by the system. System Events can be found under the Cockpit Settings.
Since System Events are solely of an informative nature, they cannot be altered in any form by the customer.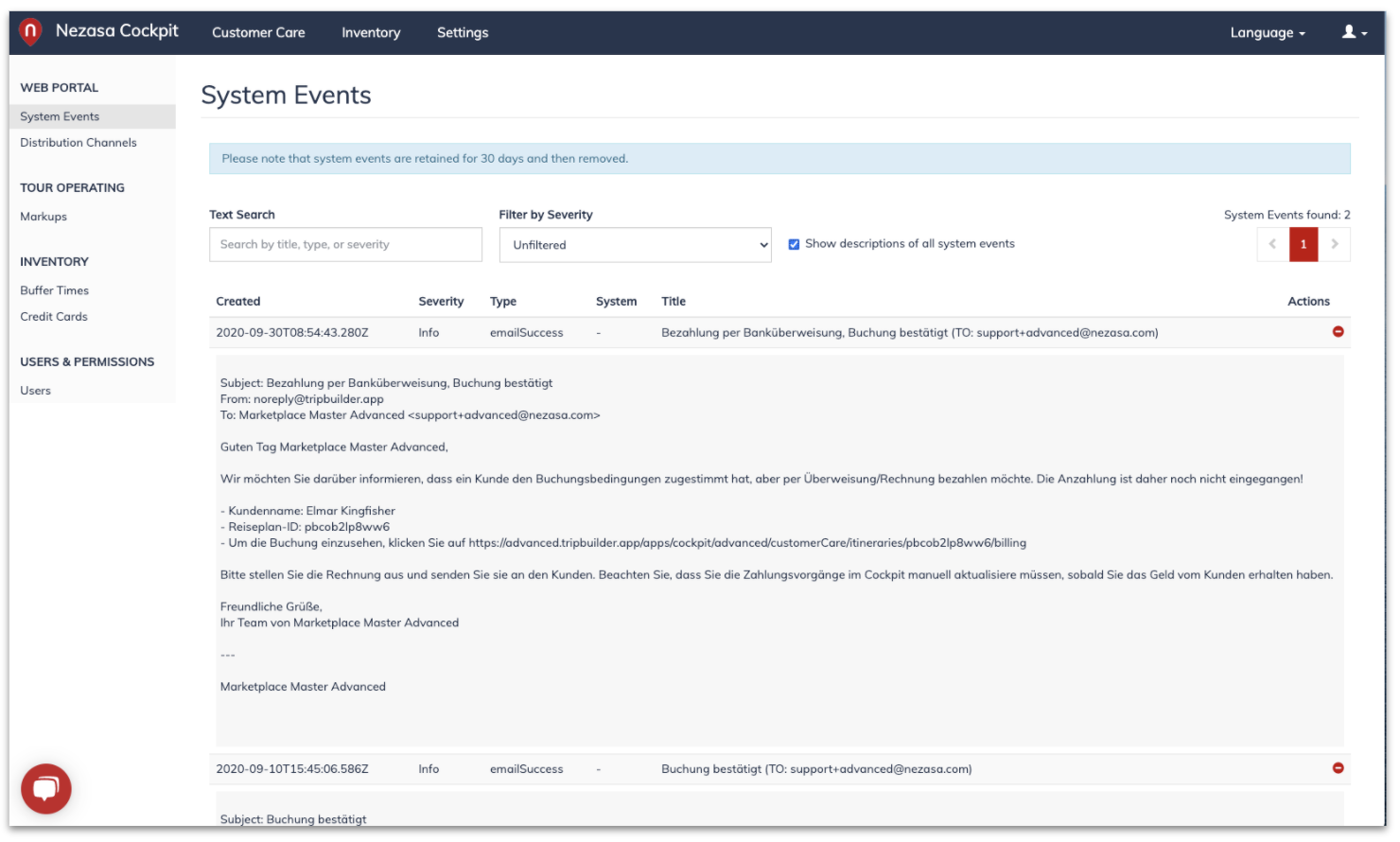 Steps to view System Events:
Go to Settings
Click on System Events
Examples of system event titles for the standard types:
Type: userSignUp

Severity: Info

Type: passwordReset

Severity: Info

Type: emailSuccess

Severity: Info

Payment by Bank Transfer, Booking Confirmed
Reservation Confirmed
PAX Name change

Type: emailFailure

Severity: Critical

Email could not be sent: Reservation request received
If OTAs or other service providers are involved, there are a few additional types:
Type: success

Severity: Info

Type: failure

Severity: Warn

Type: databaseOperation

Severity: Warn

Couldn't delete product refId=58cfda702f4nt4sy240a2
Please Note
System events are only stored for 30 days. After this period, they are deleted.