Overview
Adding a Highlight to an Area description is completely optional. The way it displays on the template card, inside the Discovery page and in the detail view, indicates the main sightseeing spots of an Area.
In order to create a Highlight, please make sure you have the following information readily available:
Desired short name which will be displayed on the Discovery and Planner pages
Short text about the specific highlight
Exact location
Steps to create Highlights
Go to Inventory
Click on Package Builder
Click on Highlights

Click on
Create Highlight
and add the necessary information in the opening window:
A short name
A short description
Choose the specific category
Choose the exact location using Google maps


After successfully saving the new highlight, it will be listed in the overview section.

How to add Highlights to an Area description?
Go to Inventory
Click on Package Builder
Click on Area Description and select the desired area in which you wish to add the created highlight.

Click on Add Highlight and choose the desired highlight.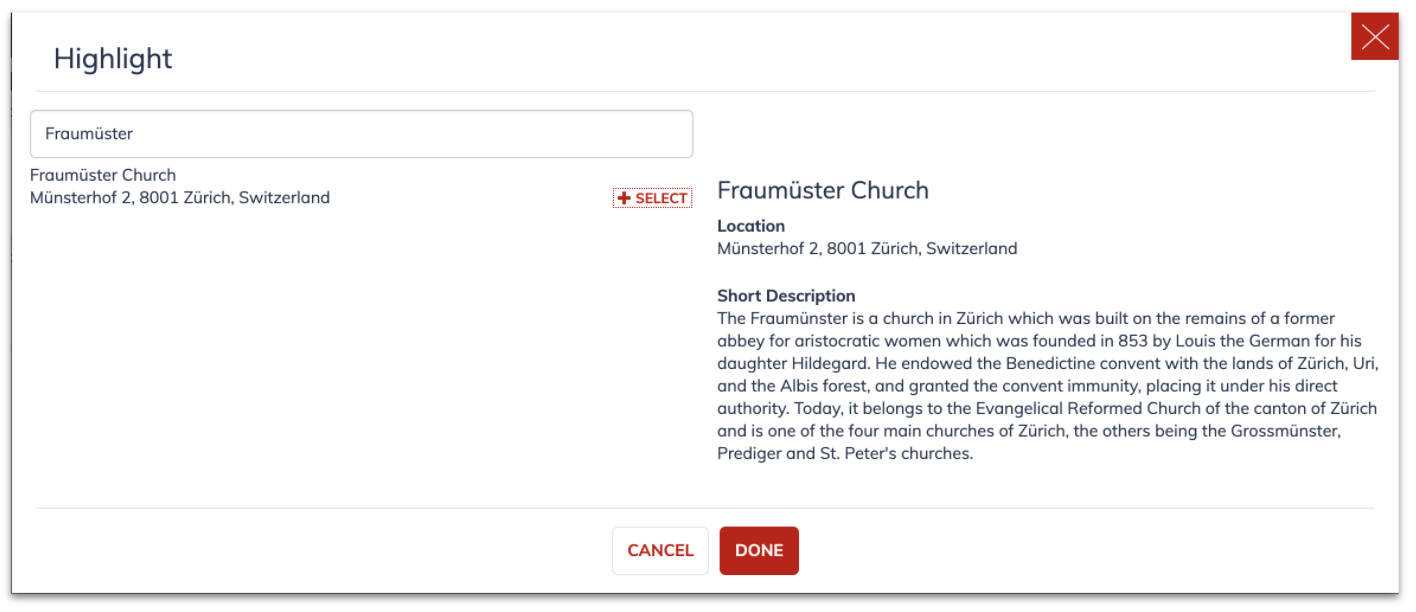 Click on Done and repeat the above step until all highlights for this area have been added.

After all, highlights have been added to the area description, click on Save and Publish the description again.
Display of Highlights in Discovery and Planner
Highlights display as follows on the front end.
The first example shows the display of highlights in Discovery details, the second one in the Planner.
Discovery

After clicking Read More...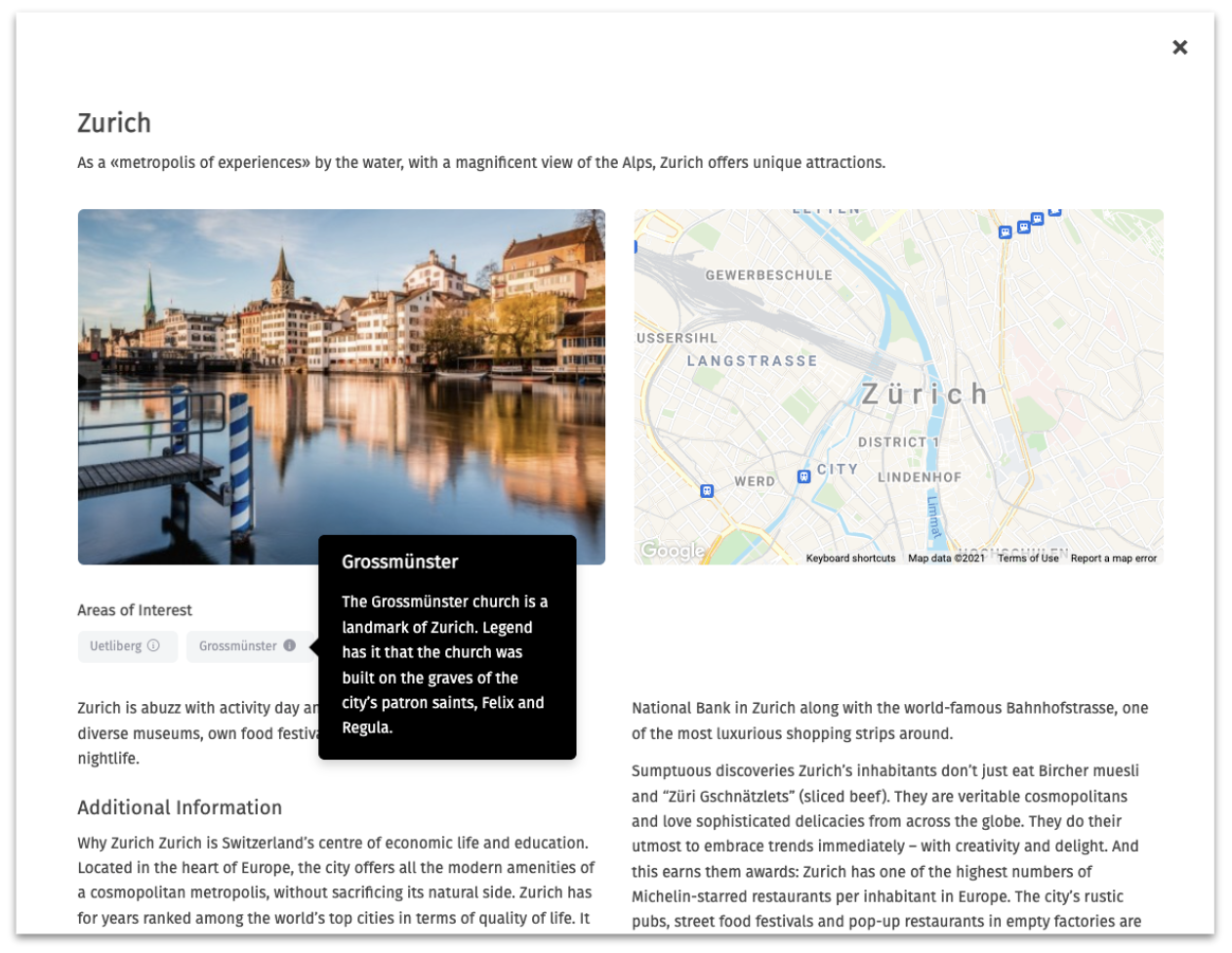 Planner

Please Note:
Clicking on Show Highlights will open the same view as in the screenshot above, i.e. after clicking Read More on Explore.