If enabled, then the sidebar of the planner and checkout will show a "unfold" action of the in-destination costs item. When unfolded, the separate in-destination cost items will be listed.
If disabled, the in-destination costs are still shown, but not the action to show the single cost items.
Such in-destination costs typically occur in the context of third-party suppliers such as bed banks or rental car providers. If there are cost items related to a hotel of Expedia, then this feature flag is ignored and the details are always shown (requirement of Expedia certification).
Display in Planner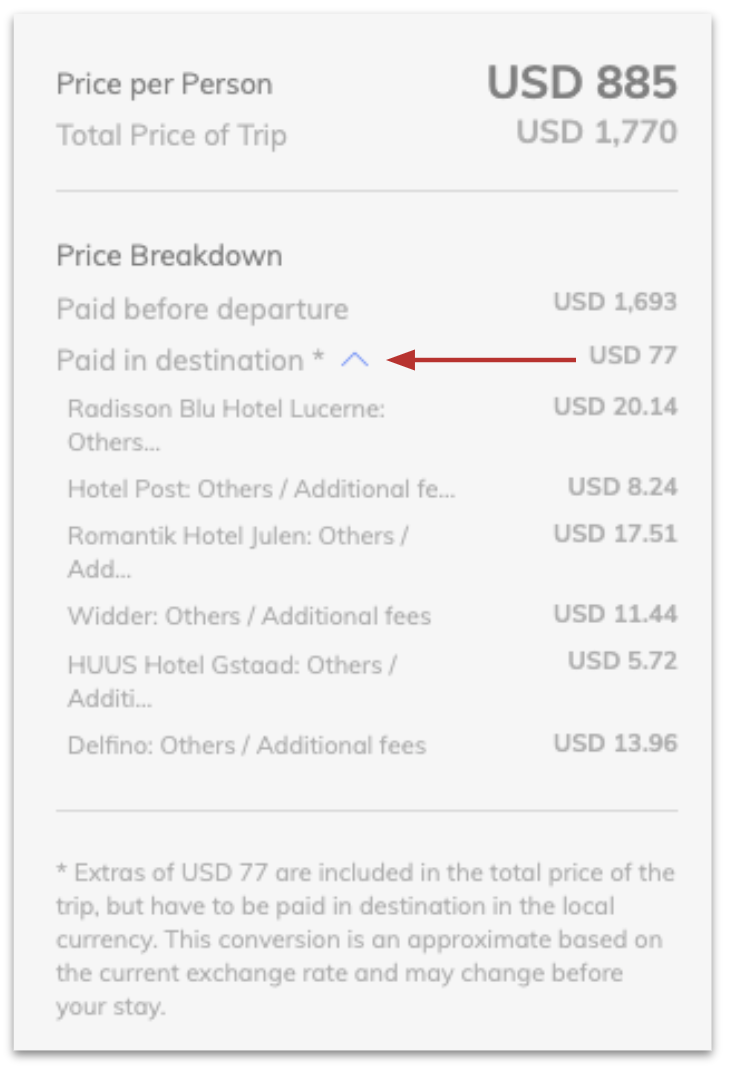 Display in Checkout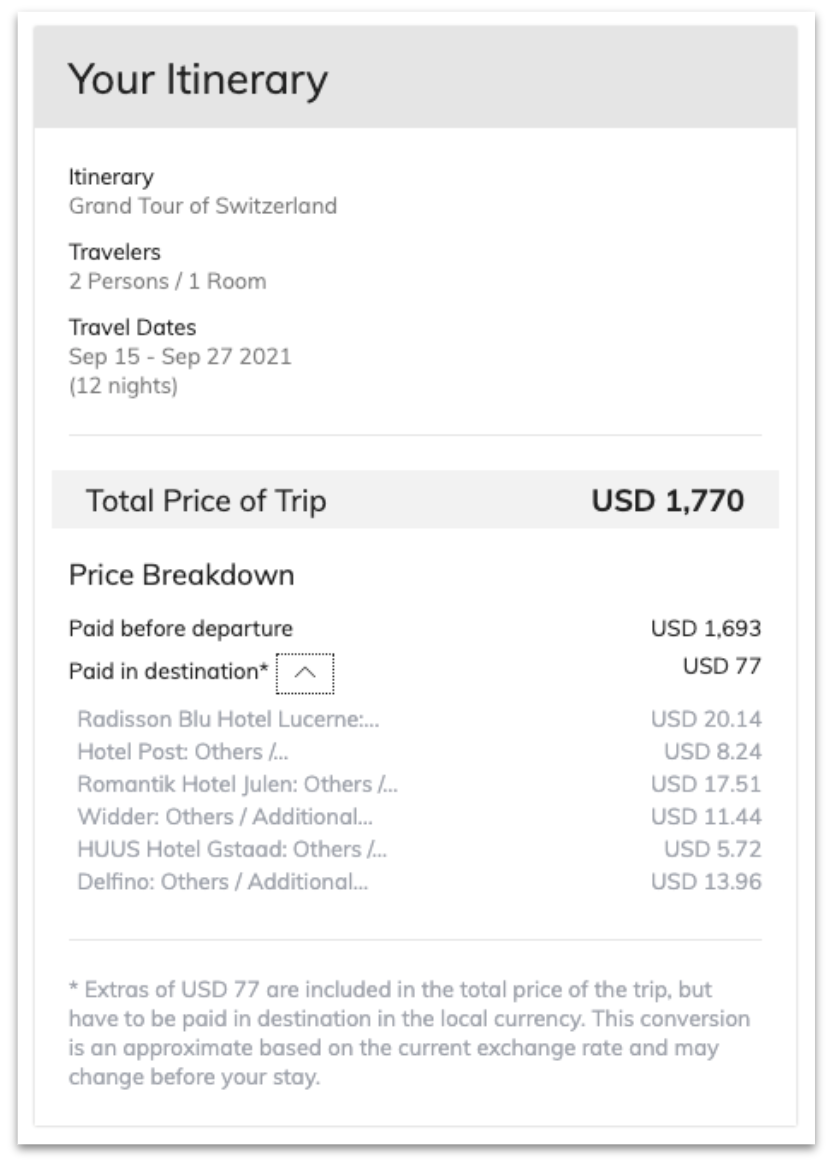 Display on Travel Documentation

Steps to enable or disable in-destination cost details:
Go to

Settings
Click on Distribution Channels
Click on your TripBuilder ID
Scroll down on the

Planner tab

to General Planner Features and Sidebar: In-Destination Cost Details
Click on enable of the feature to enable the in-destination cost details to display on the Planner and Checkout sidebar as well as on the Travel Documentation.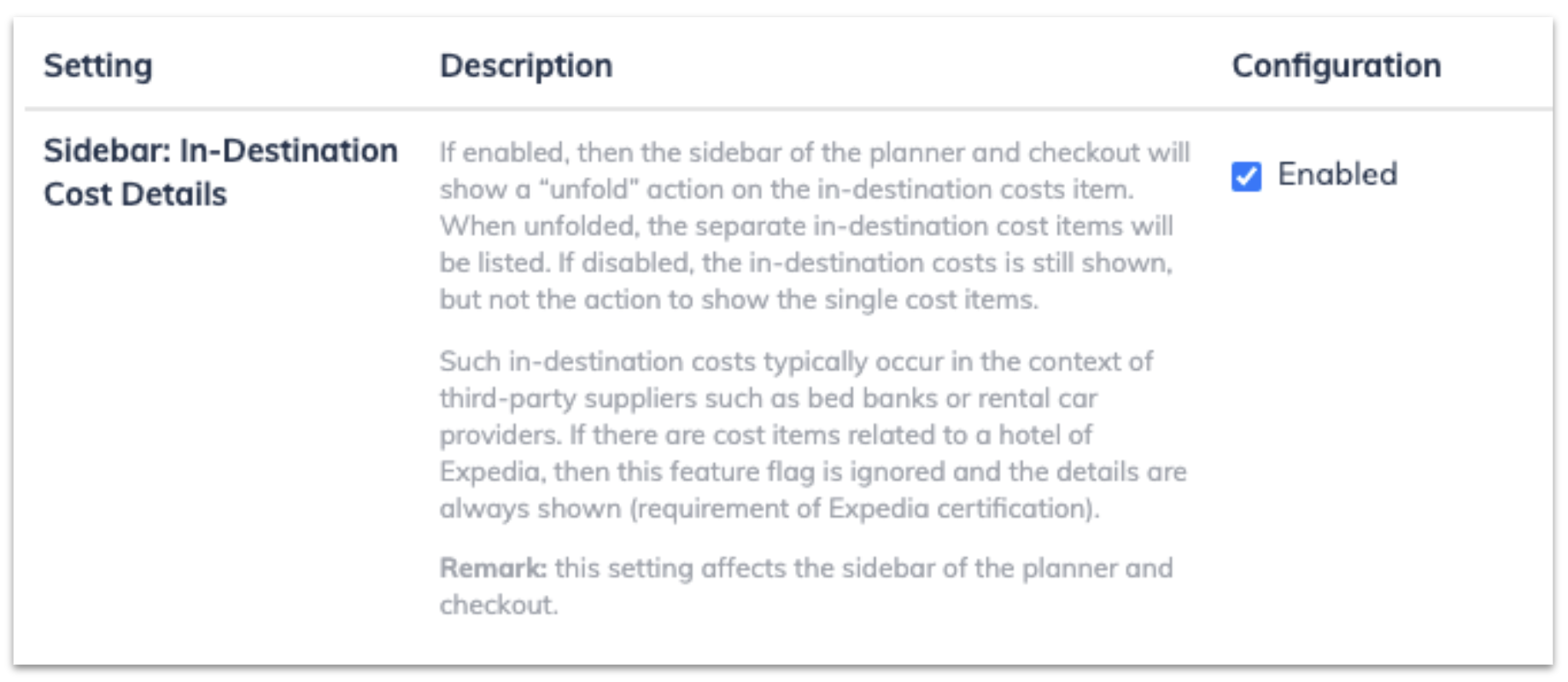 Important
Only admin users can access the Distribution Channels settings.