Introduction
On Discovery you have the possibility to allow your users to plan trips based on templates or create an individual trip from scratch. Per default, the user would only need to enter the Start Location and End Location of a trip which are in this case the locations in destination.
To allow the user to search directly from the place of departure the additional field needs to be enabled in the Distribution Channel Settings.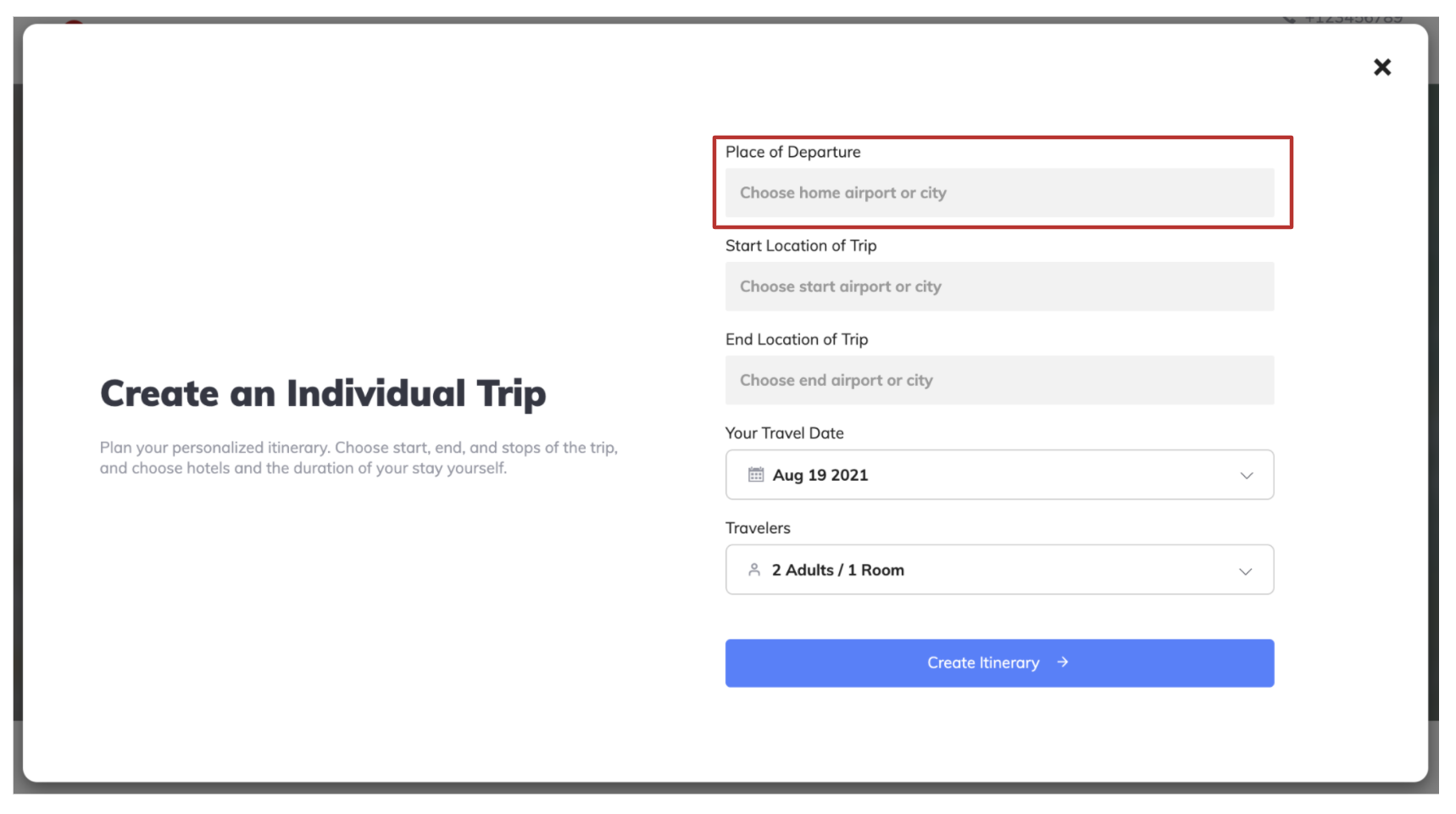 Steps to enable the place of departure field:
Go to Settings
Click on Distribution Channels
Click on your TripBuilder ID
Scroll down on the Discovery tab to Route Builder - From Scratch and Ask for Origin Location
Click on enable of the feature to enable the place of departure the additional field for the from scratch planning.

Note that entering an airport code in the search field will trigger an automated flight search with this airport code on the flight search screen in the planner.
Important
Only admin users can access the Distribution Channels settings.