Learn how to create and use suppliers for inventory products
The supplier section allows you to create and manage supplier information within the TripBuilder inventory. The stored supplier information can be added to inventory products.
Steps to add new suppliers
Go to Cockpit
Click on Inventory
Click on Suppliers

Click on the button Create New Supplier to open the following screen and enter the required information.
---
Please Note: All required fields are marked with a *.
---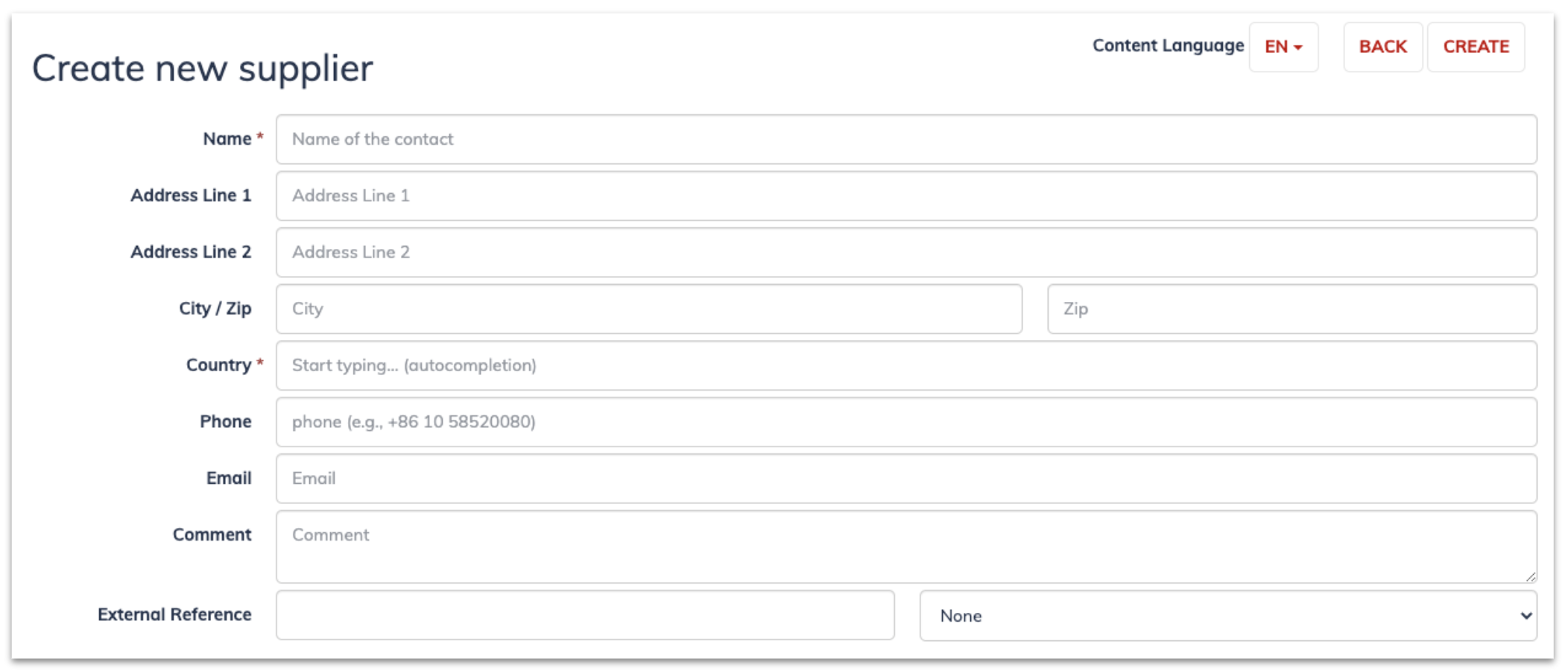 Add the

Name of the Supplier
Address Details
Country
Phone & Email
Comment (internal use)
External Reference (optional, for use with 3rd party applications connected via Booking API).

Once you enter all details, click on Create
The supplier will be created instantly and will be displayed on the supplier list.
Click on the name of the created supplier to open the supplier details to view, make changes or remove the supplier.
Add a supplier to an inventory product
A supplier which has been added to the inventory supplier list can be added to inventory products. To do so select the supplier on the Miscellaneous of an inventory product.
Checkout & Open the product you want to add a supplier to.
Go to the Miscellaneous tab.
Type in the supplier name and select the supplier from the result list as

Supplier or
Operator information

Save changes and publish the product again.

Display in Services & Price List - Customer Care
For each booking, it's possible to display the supplier and/or operator contact information in the Customer Care / Itinerary / Services & Price List. (only for inventory products)
Go to Customer Care
Click on the Itinerary ID you want to open
Go to Services & Price List
Click on the edit pen at the right-hand side of the added inventory product