Overview
The supplier section allows you to create and manage supplier information within the TripBuilder inventory. The stored supplier information can be added to inventory products.
Additionally booking information can be sent directly to the supplier after an inventory product has been booked via the platform.
Create a new supplier
Go to Cockpit
Click on Inventory
Click on Suppliers

Click on the button Create New Supplier to open the following screen and enter the required information.
Please Note:
All required fields are marked with a *.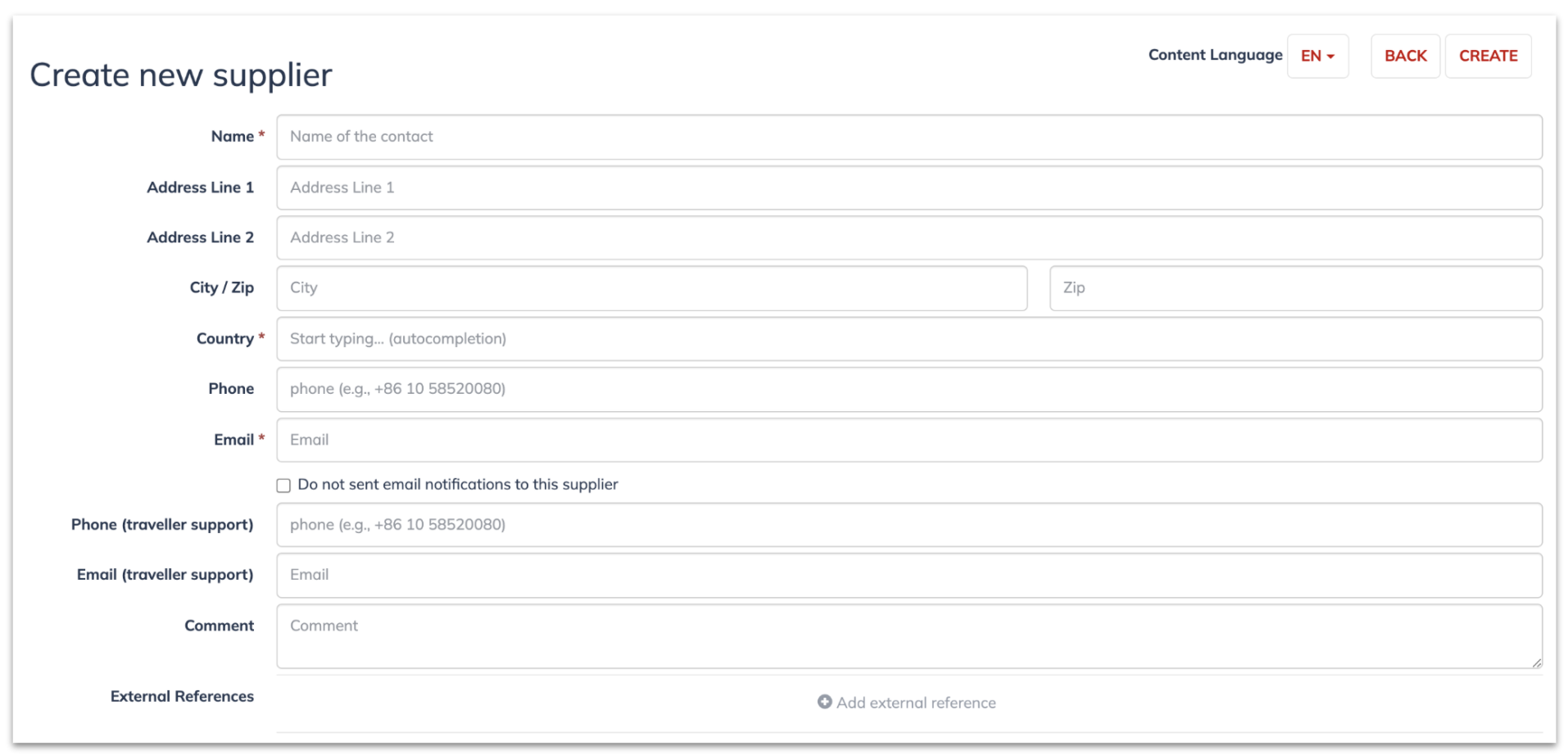 Add the

Name of the Supplier
Address Details
Country
Phone & Email
Comment (internal use)
External Reference (optional, for use with 3rd party applications connected via Booking API).

Once you enter all details, click on Create
The supplier will be created instantly and displayed on the supplier list.
Use the text search and country filter to find a specific supplier.
Click on the name of the created supplier to open the supplier details to view, make changes or remove the supplier.
Please Note:
You also have the possibility to decide whether the support contact details of the supplier should be displayed on the voucher for inventory and 3rd party supply or not.
To support this display, the fields email and phone number for traveller support need to be filled in.
This feature still needs to be enabled by Nezasa, please contact our Support team in this case.
Add a supplier to an inventory product
A supplier added to the inventory supplier list can be added to inventory products. To do so, select the supplier on the Miscellaneous of an inventory product.
Checkout & Open the product you want to add a supplier to.
Go to the Miscellaneous tab.
Type in the supplier name and select the supplier from the result list as

Supplier or
Operator information

Save changes and publish the product again.

Display in Services & Price List - Customer Care
For each booking, it's possible to display the supplier and/or operator contact information in the Customer Care / Itinerary / Services & Price List. (only for inventory products)
Go to Customer Care
Click on the Itinerary ID you want to open
Go to Services & Price List
Click on the edit pen at the right-hand side of the added inventory product.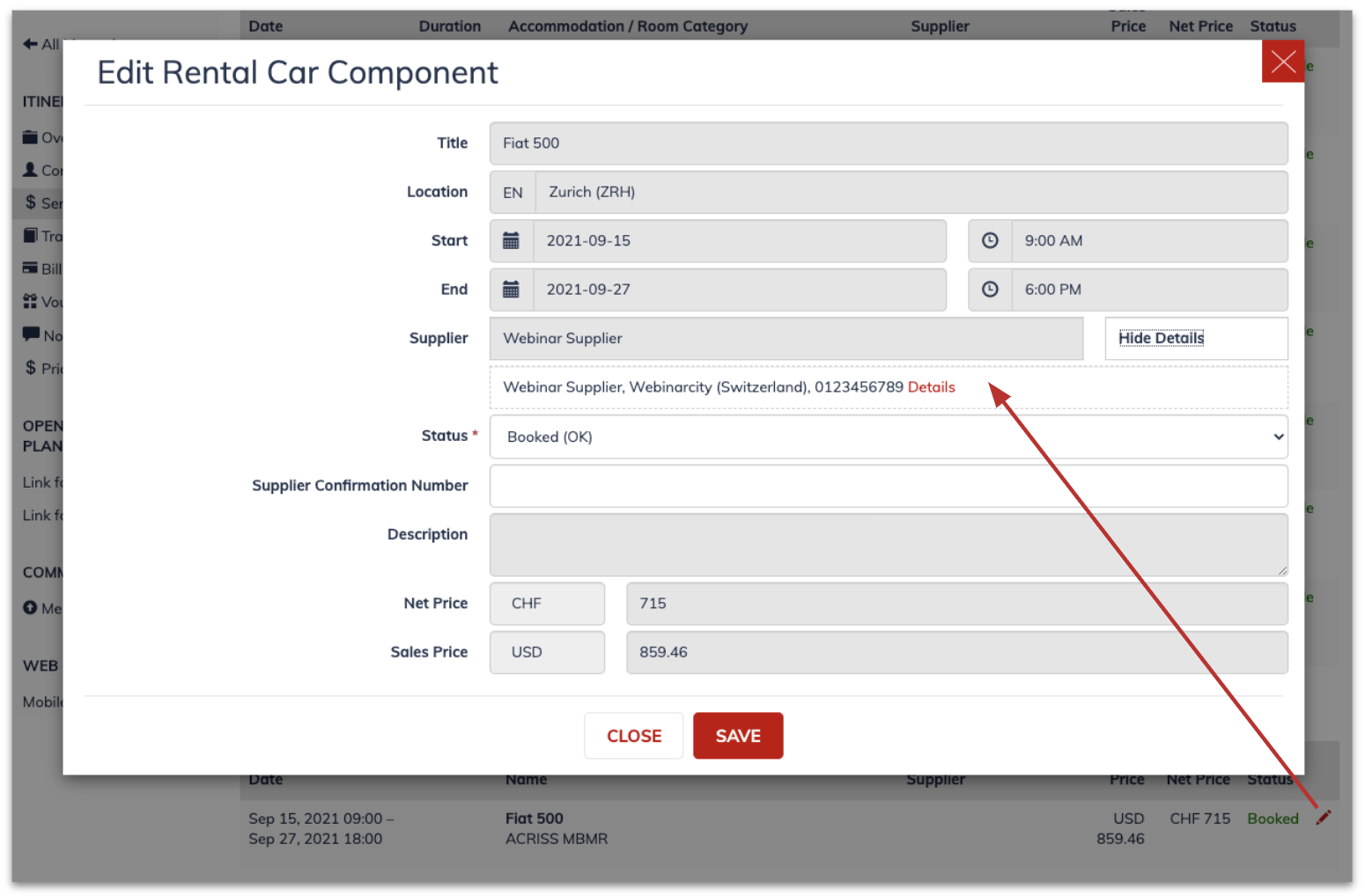 Supplier Notification
After supplier details have been created and set up in the inventory and were assigned to inventory products, the possibility is given to send out supplier notification once an inventory product was booked.
If this should happen automatically the following settings need to be set: Checkout Notification Configuration
The following information can be sent out to different entities:
Booking Confirmation after checkout
Booking Change Notification
Cancellation Notification
Pax Change Notification

Please Note:
This setting option is currently not revealed to admin users. This feature still needs to be enabled by Nezasa, please contact our Support team for help.