On the transport search screen in the planner different search and filter functionalities are available to allow the user to find the best fitting flight/transportation for their trip. These filters can be configured as followed.
Steps to configure your transport search filters
Go to Settings
Click on Distribution Channels
Click on your TripBuilder ID
Go to the Planner Tab and scroll to Transport Search and Filtering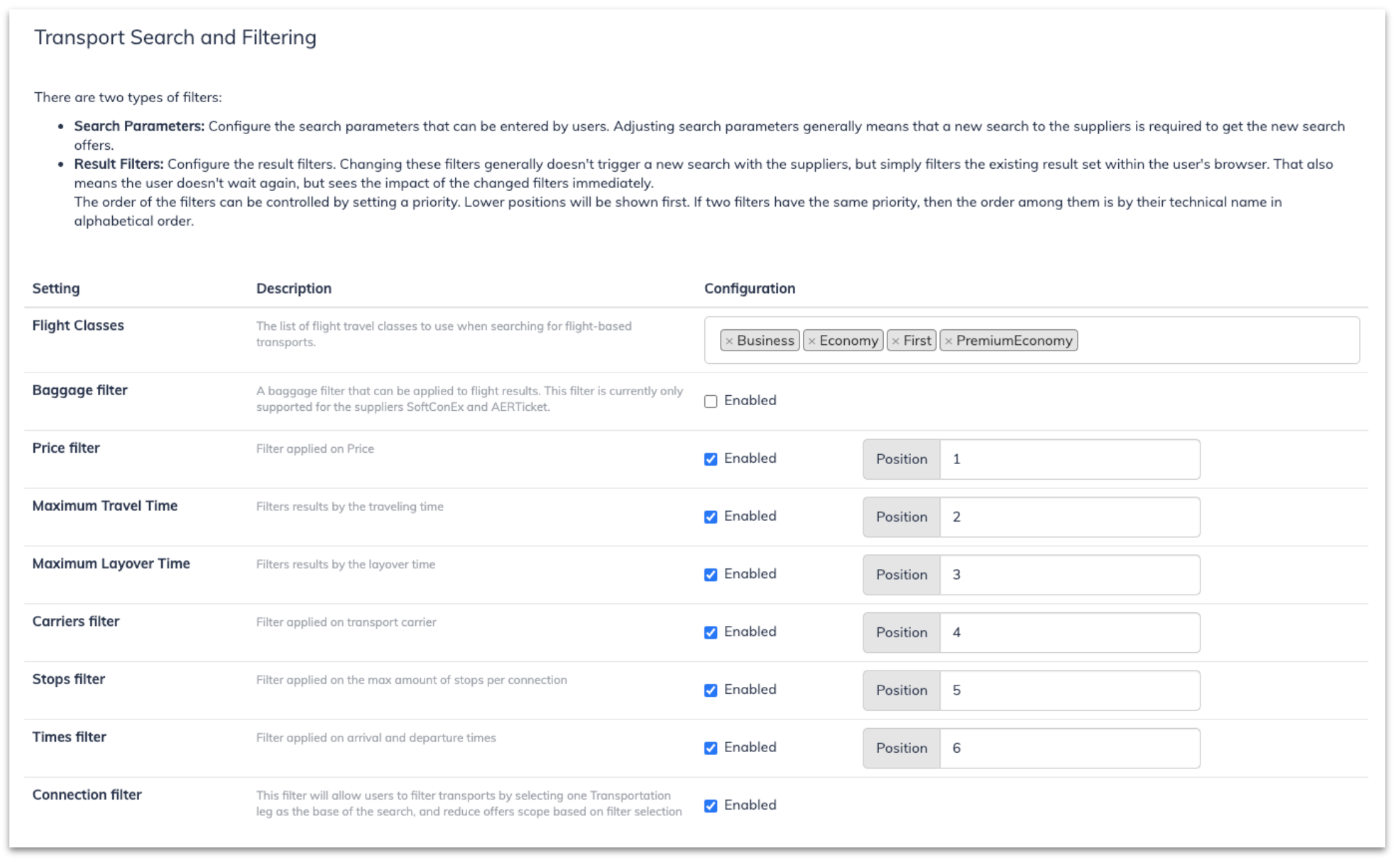 Details about the different filter options
Flight Classes
The Flight Classes filter configuration defines which class options are available to be selected in the drop-down.
Display in Planner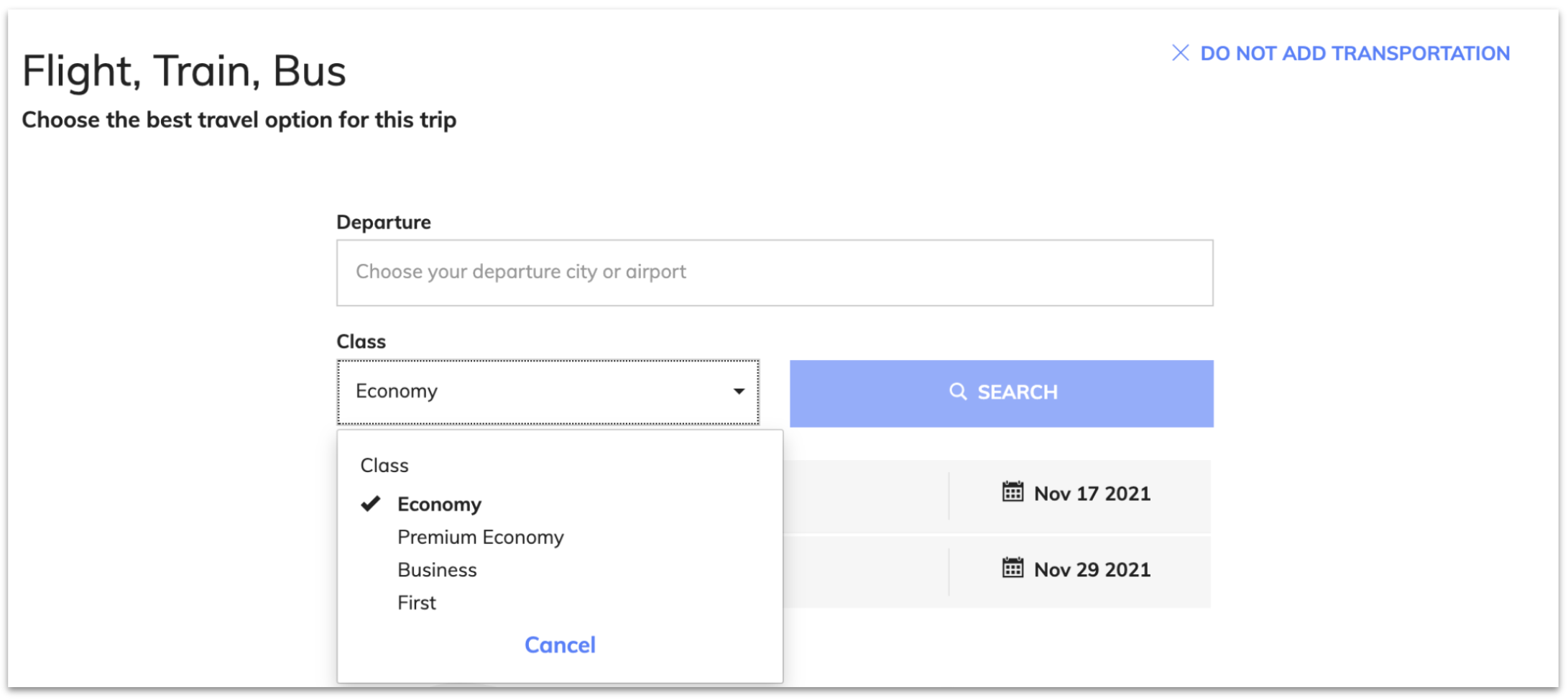 Baggage Filter
The Baggage Filter allows filtering tickets including and excluding baggage. This filter is currently only supported for the supplier SoftConEx and AERTicket. (Therefore for can not be applied for all customers with a KIWI.com integration.)
Price, Max Travel Time, Max Layover, Carriers, Stops & Times Filters
Decide of the following filters should be enabled or disabled and on their position:
Price Filter
Maximum Travel Time
Maximum Layover Time
Carrier Filter
Stops Filter
Times Filter
Display in Planner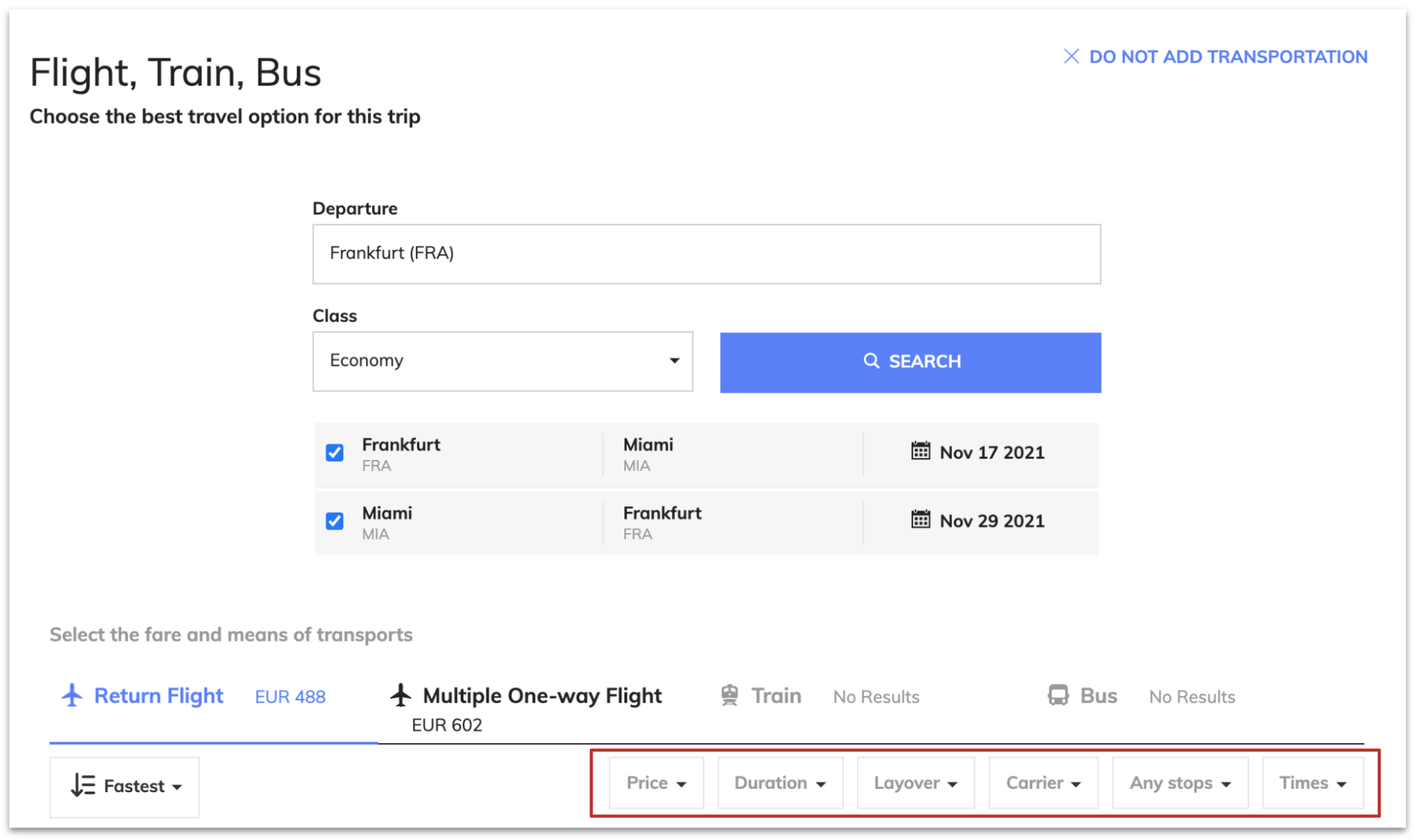 Connection Filter
This filter allows users to filter transports by selecting one transportation leg as the base of the search, and reduce offers scope based on filter selection.
Display in Planner