Overview
The information section possibilities from the inventory activities have been extended to the module and template level. The info sections will allow you to define which information is for example included and excluded on each module and template, and will also be displayed in Discovery, Planner, and on the Travel Documentation.
How to work with Info Sections?
Info Sections have their own tab on Templates, Modules, and Activities within the inventory.

Via the Create New Info Section new sections can be created.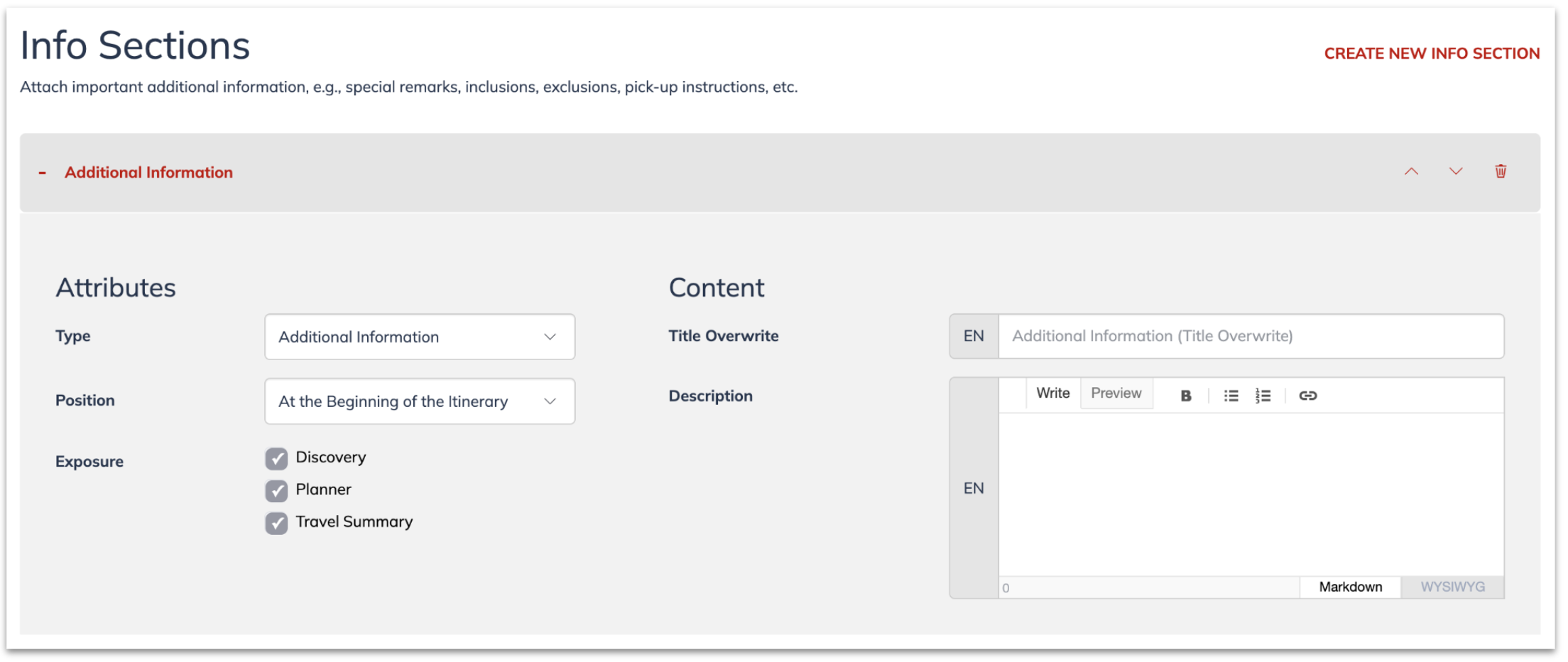 Attributes
With the different attributes the type, position, and exposure of the info section can be defined.
Attributes
Options
Type

Title of the Info Section

Additional Information
Pickup Instructions
Important Remarks
Other
Highlights
Travel Guide

Note: The title can be overwritten in the content section.

Position

Display of the Info Section

At the Beginning of the Itinerary
At the end of the Itinerary

Exposure

Display of the Info Section on

Discovery
Planner
Travel Summary (Documentation)
Content
Within the content part, the details of the info sections can be defined.
| | |
| --- | --- |
| Content | Details |
| Title Overwrite | Title only needs to be filled if the selected attribute type should be overwritten. |
| Description | Field to add the information which should be displayed. |
Exposure
Discovery
The info sections will be displayed in Explore Detail the detail view of a Template on Discovery.
At the Beginning of the Itinerary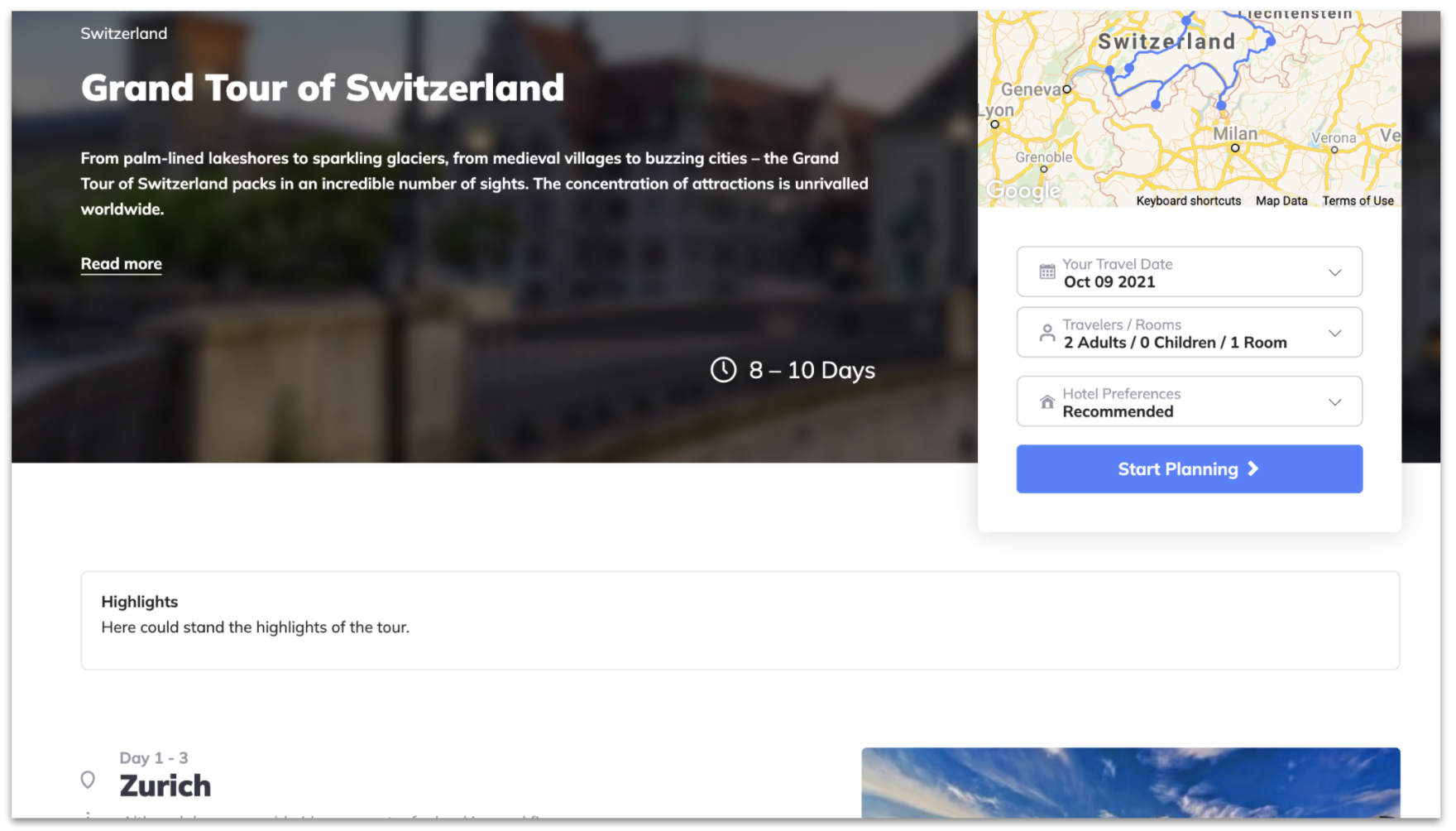 At the end of the Itinerary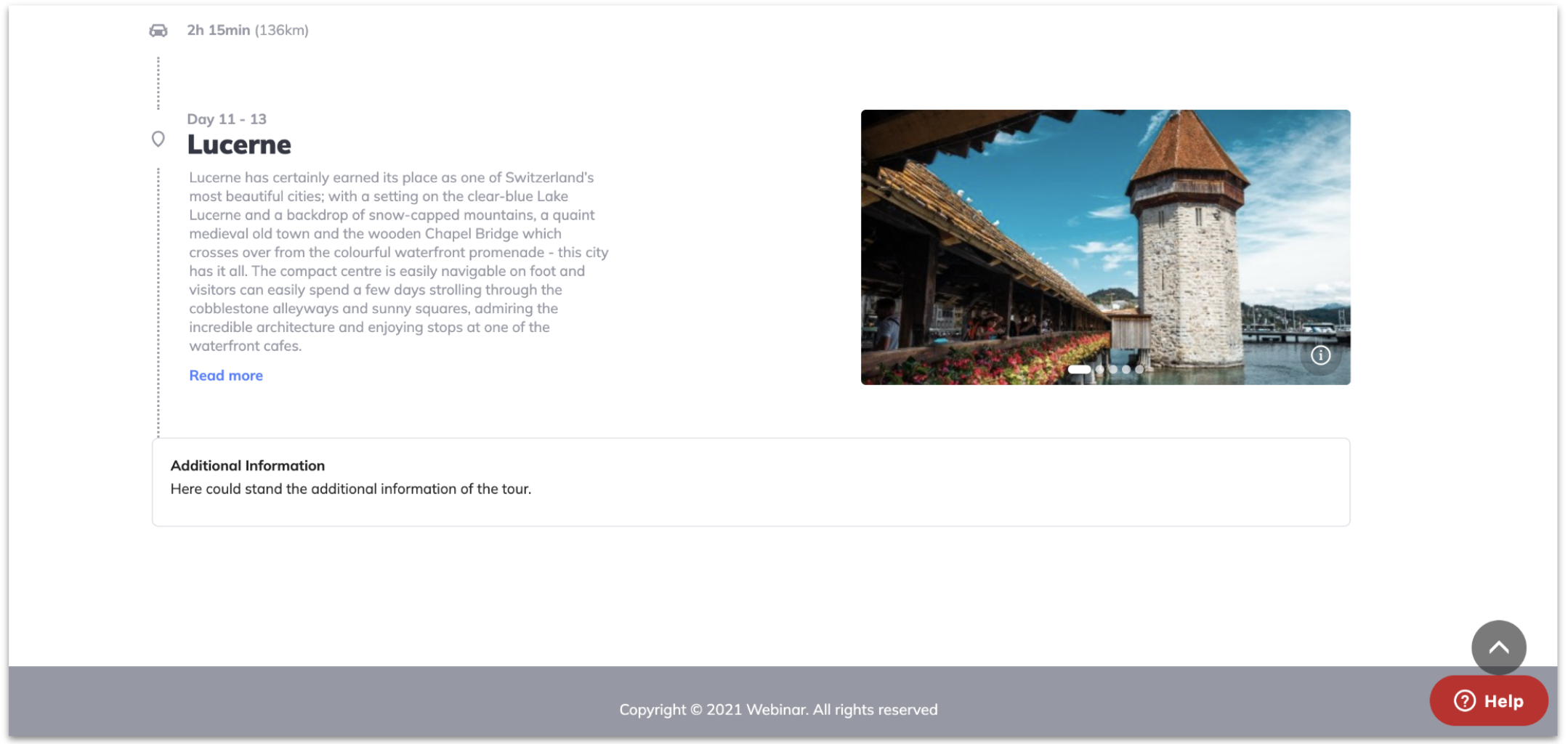 Planner
The info section will be displayed within the Important Remark Modal
Modal on Planner Side Bar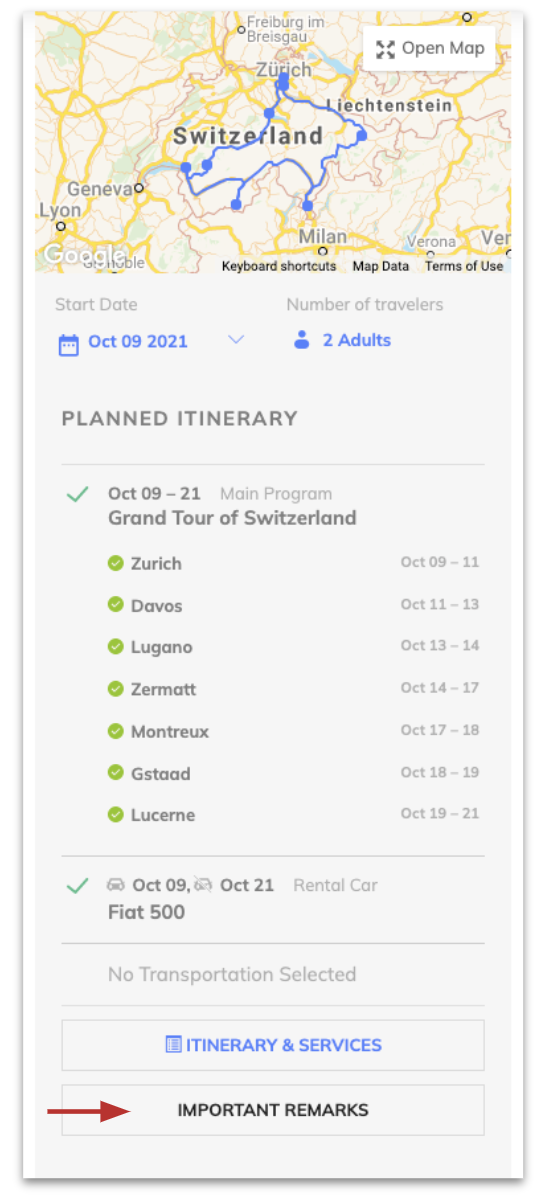 Travel Summary
The info sections can also be displayed on the Travel Documentation.
At the beginning of the Summary

At the end of the Summary

Customer Care - Travel Documentation
In Customer Care, on the Travel Documentation page of the itinerary, an "enable editing" button will be displayed. This function allows TO users to edit and delete Infos Section from itineraries if they are not required anymore or need to be changed.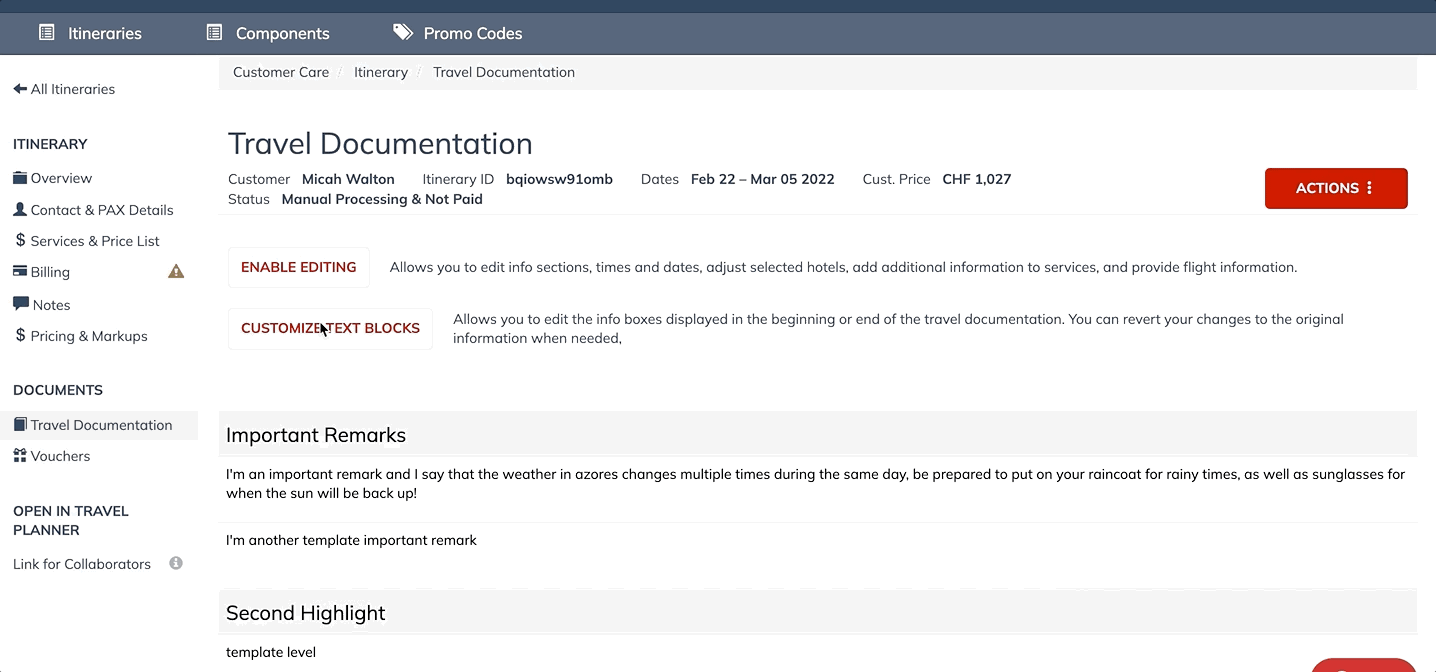 Hierarchy
Since the info sections can be created on different levels of activity products, modules and templates the display and hierarchy need to be aligned.
Generally, the following rules apply:
If info sections are set on activity, the module, and template, which are used in combination then the sections will be combined in the display boxes in the frontend.
If the same type attribute is used, including matching position, then the information will be displayed below one title, not two times the same.
Please Note:
Info Sections will be displayed together with the Additional Infomation which can be entered on the description tab of templates.
Discovery API
The info sections are always exposed on the respective object it was created on in Cockpit.