Important: Discovery Filters are generally enabled on the App. By default, the IBE search results come without filters on top. However, they can be easily enabled on a case-by-case basis. Read the following article for more information.
The discovery advanced filter settings allow you to configure filters that are visible on Explore Overview.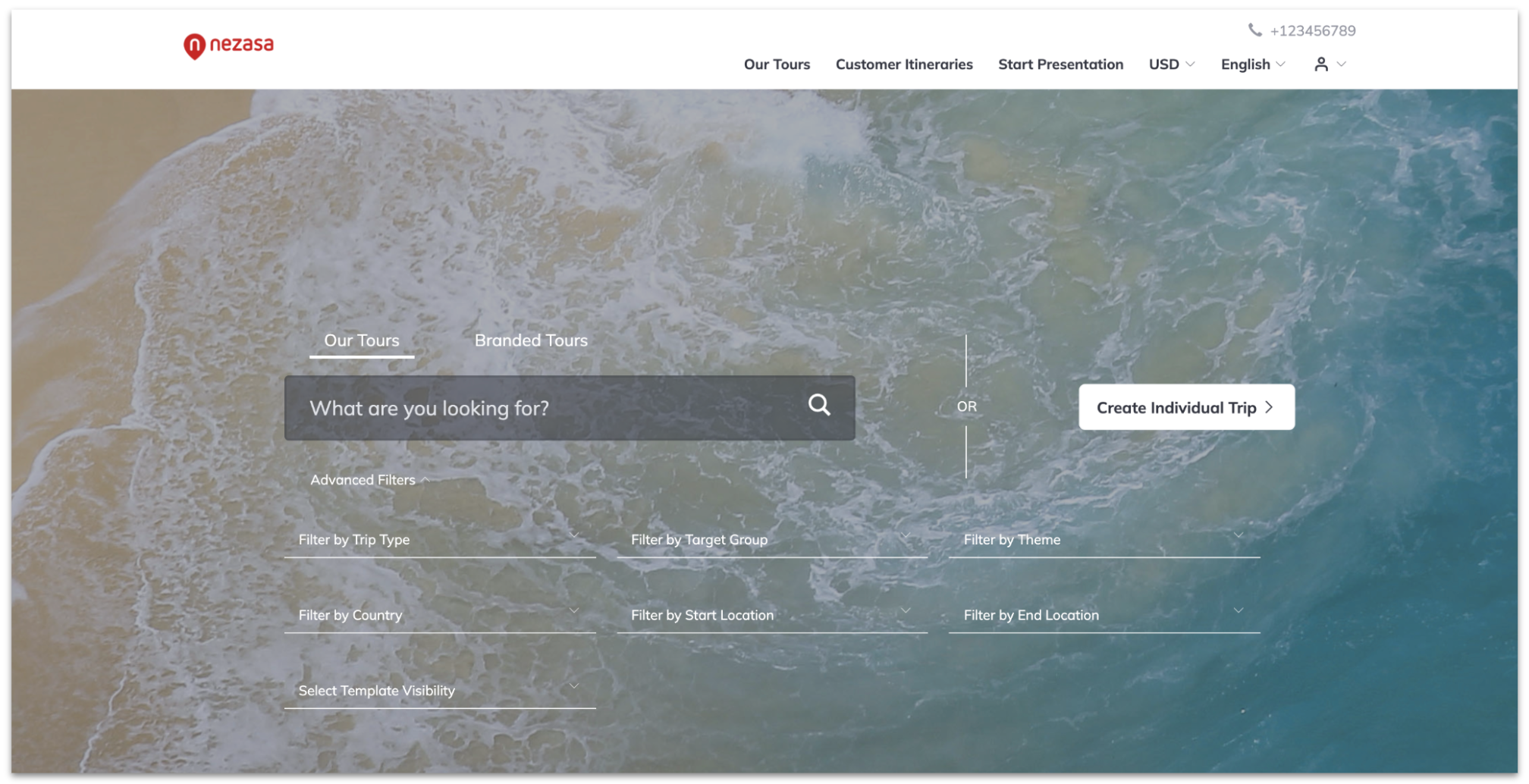 Steps to set Advanced Filters:
Go to

Settings
Click on

Distribution Channels
Click on your TripBuilder

ID
Scroll down on the Discovery tab to

Filters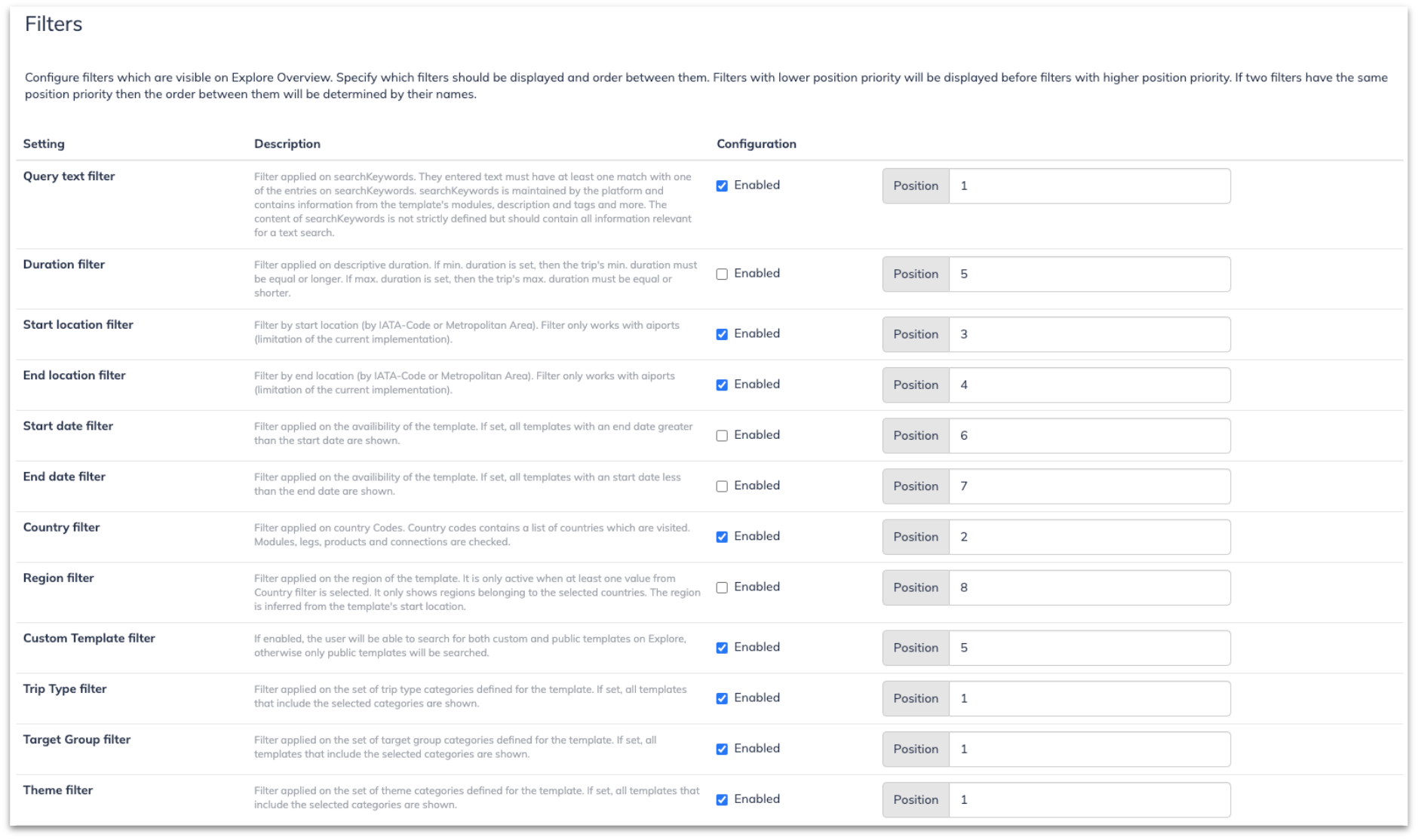 Specify which filters should be displayed and order between them. Filters with lower position priority will be displayed before filters with higher position priority. If two filters have the same position priority then the order between them will be determined by their names.
---
Find more details about Tag filters here.