Overview
We have extended our product to allow the setting of tour categories for templates, modules and activities within the inventory. Since multi-day tours and activities can be categorized in different ways this feature should bring more information about the trip characteristics to the customer.
Inventory
In the inventory, it is now possible to set tour categories for
Templates

Modules

Stop activities and Transit activities
Tour categories can be enabled on the description tab of the different templates, modules and activities with the use of a toggle. Once this is enabled, it will be possible to select from the following category options. Please note that multiple selections are possible.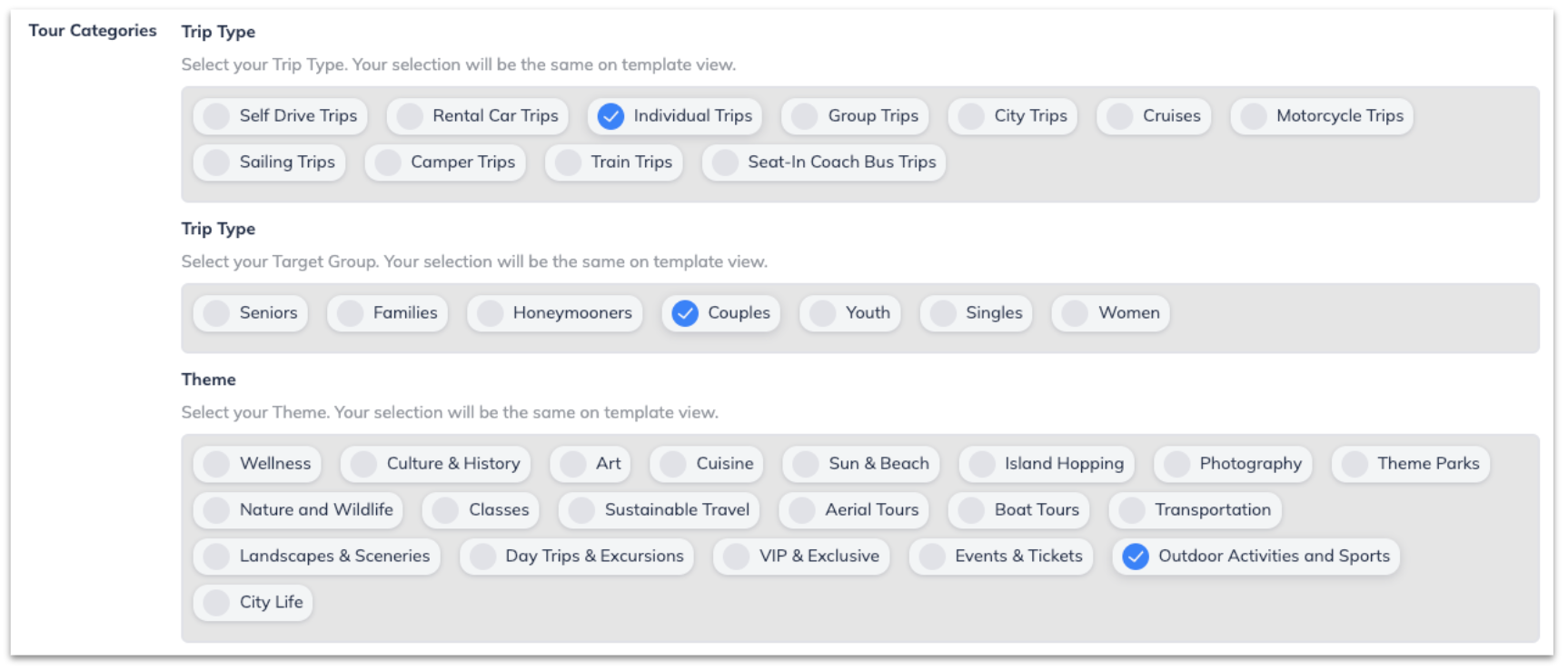 Categories
Options per Category
Trip Type

Self Drive Trips
Rental Car Trips
Individual Trips
Group Trips
City Trips
Cruises
Motorcycle Trips
Sailing Trips
Camper Trips
Train Trips
Seat-In Coach Bus Trips

Target Group

Seniors
Families
Honeymooners
Couples
Youth
Singles
Women

Theme

Wellness
Art
Landscapes&Sceneries
Culture & History
City Life
Cuisine
Outdoor Activities and Sports
Sun & Beach
Island Hopping
Photography
Theme Parks
Nature and Wildlife
Classes
Sustainable Travel
Aerial Tours
Boat Tours
Transporation
Landscapes & Sceneries
Day Trips & Excursions
VIP & Exclusive
Events & Tickets
Discovery Category Filters
For the set categories on the template level, a set of advanced discovery filters for these categories can be enabled in settings.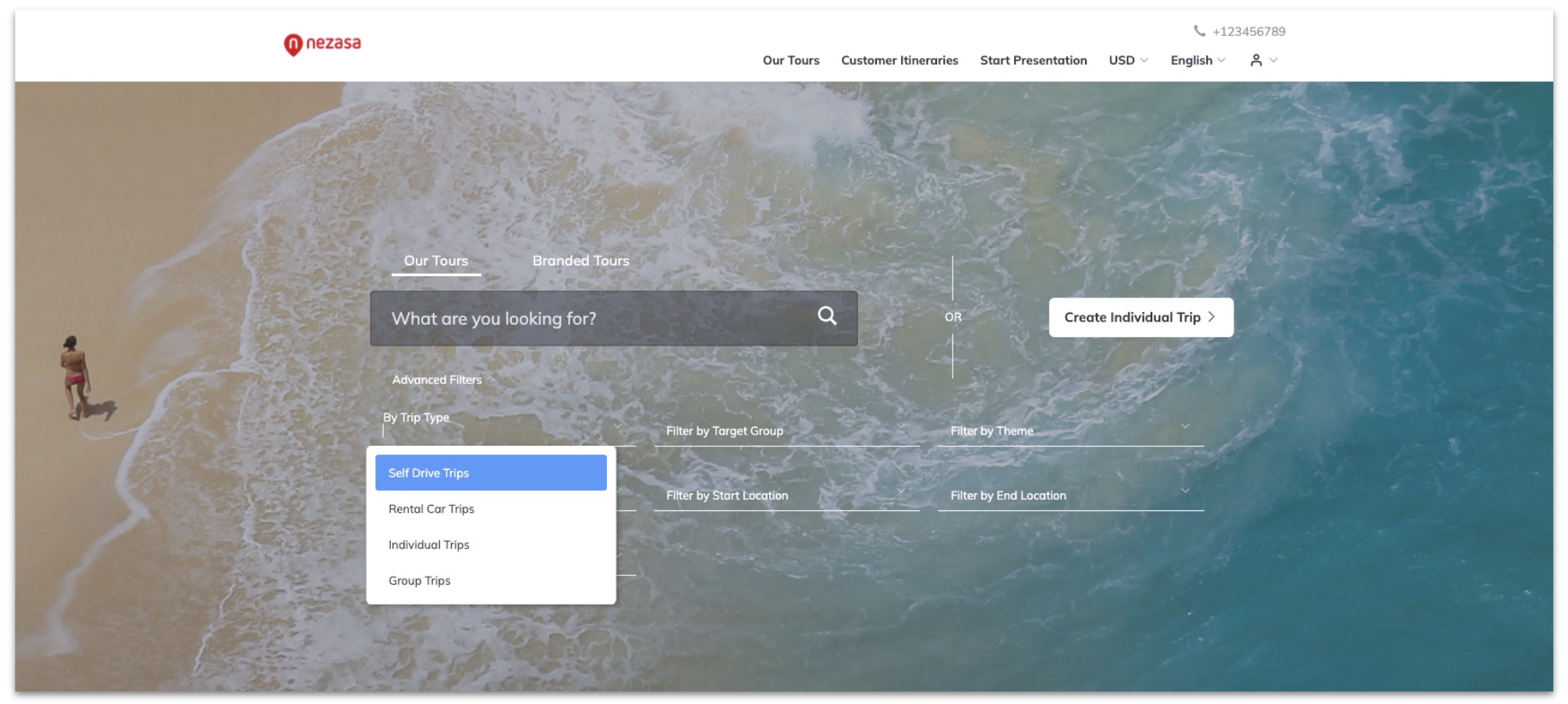 Templates will be filtered following an "AND" logic, meaning that we will only retrieve the templates that match all the selected categories.
To enable the advanced filters
Go to Cockpit
Click on Settings and open your Distribution Channel
Click on the Discovery Tab and scroll down to Filters

Enable any of the

Tour Categories filters

Trip Type filter
Target Group filter or
Theme filter

Click Save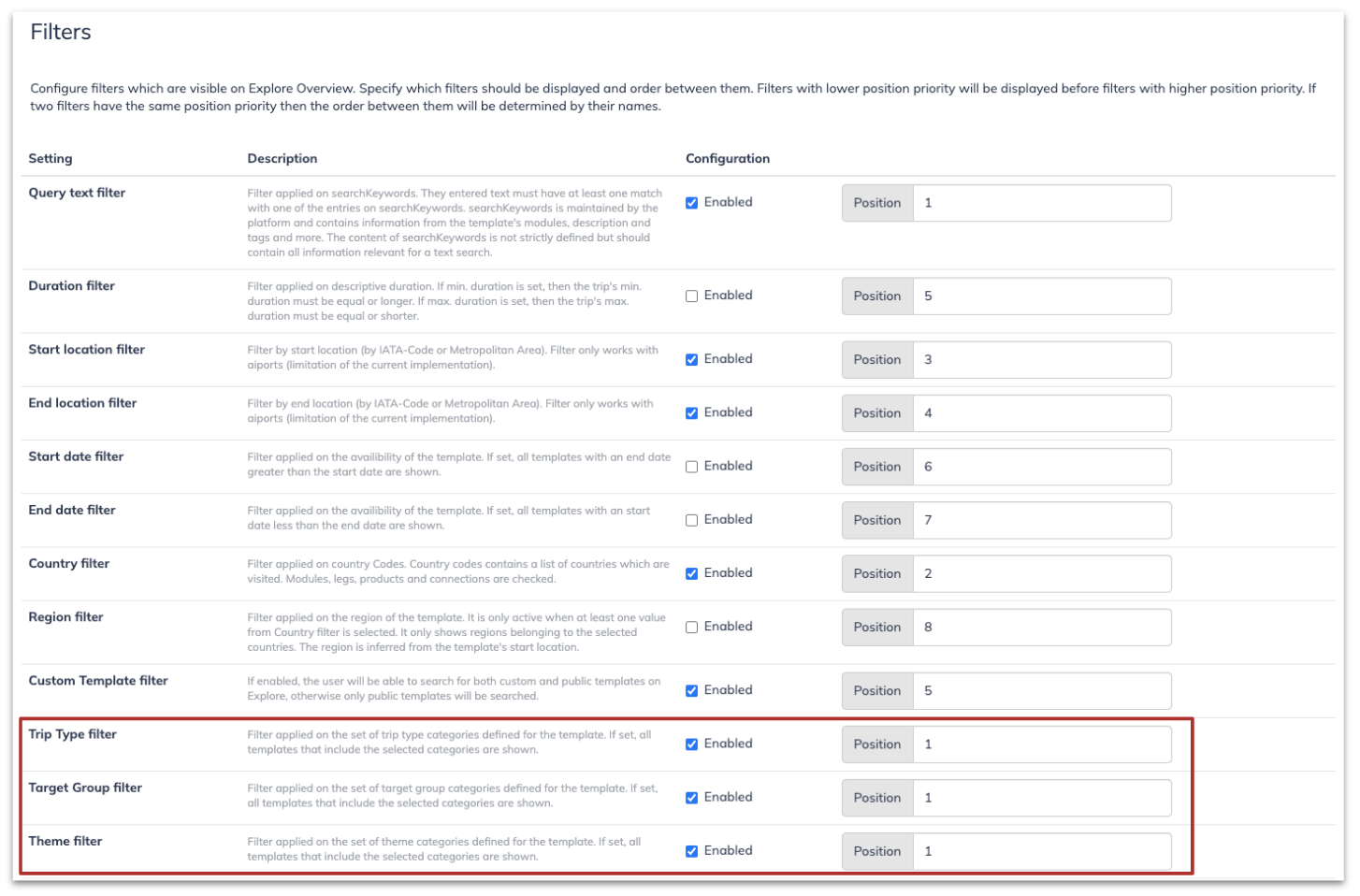 Planner - Activity Category Filters
For the defined categories set on activity level matching filter options are available on the activity overview page. 3rd party supply via Hotelbeds and Musements are mapped with the theme filter, while inventory activities can be set with all three options:
Trip Type
Target Group
Theme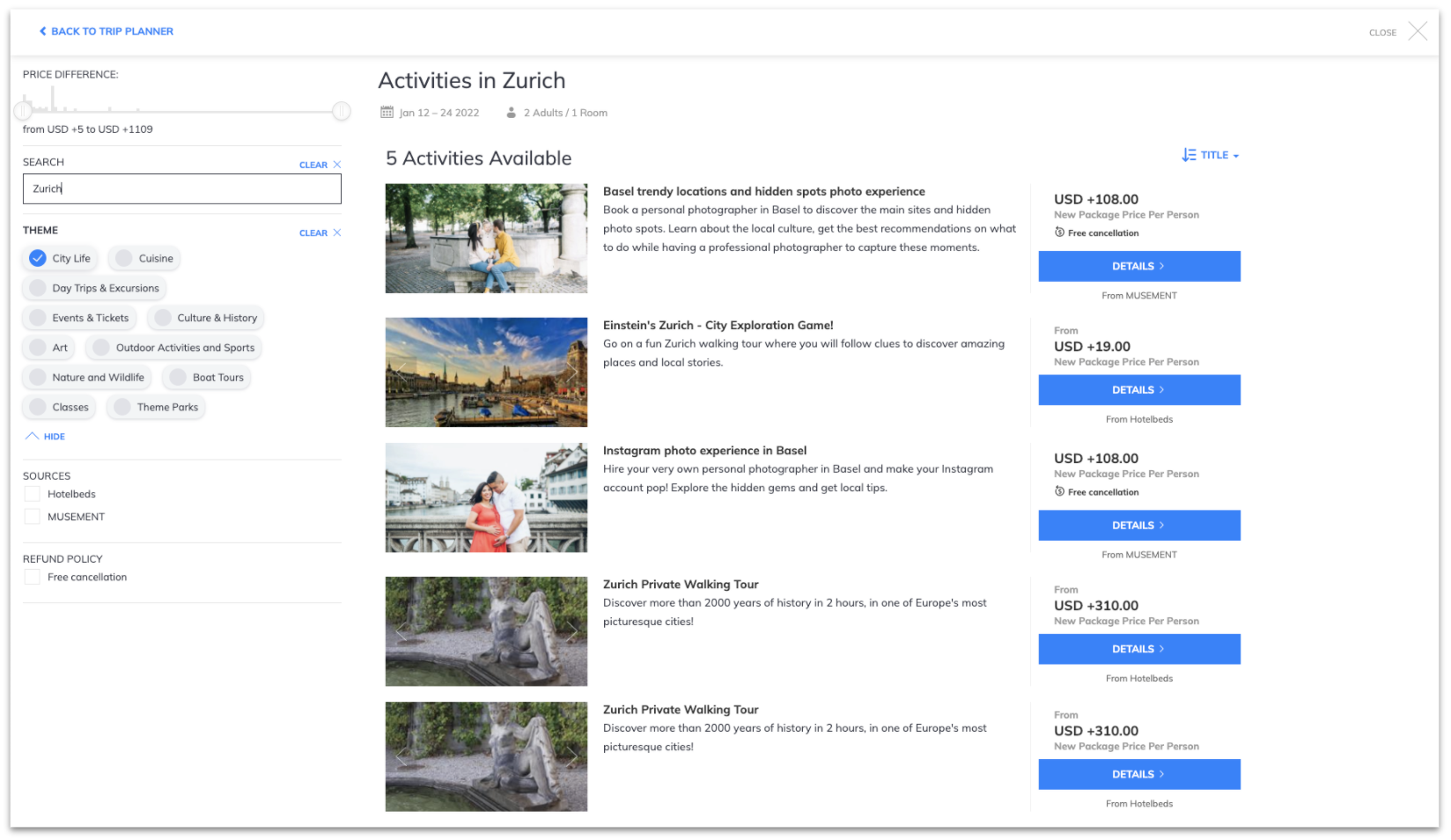 Please Note:
3rd party suppliers have no correspondence for now with the target group and trip type.