Overview
Since multi-day tours and activities can be categorized in different ways, the setting of tour attributes for templates, modules and activities within the inventory should bring more information about the trip characteristics to the customer.
Inventory
In the inventory, it is now possible to set tour attributes for
Templates

Modules

Stop activities and Transit activities
Tour attributes can be enabled on the description tab of the different templates, modules and activities with the use of a toggle. Once this is enabled, it will be possible to select from the following attribute options.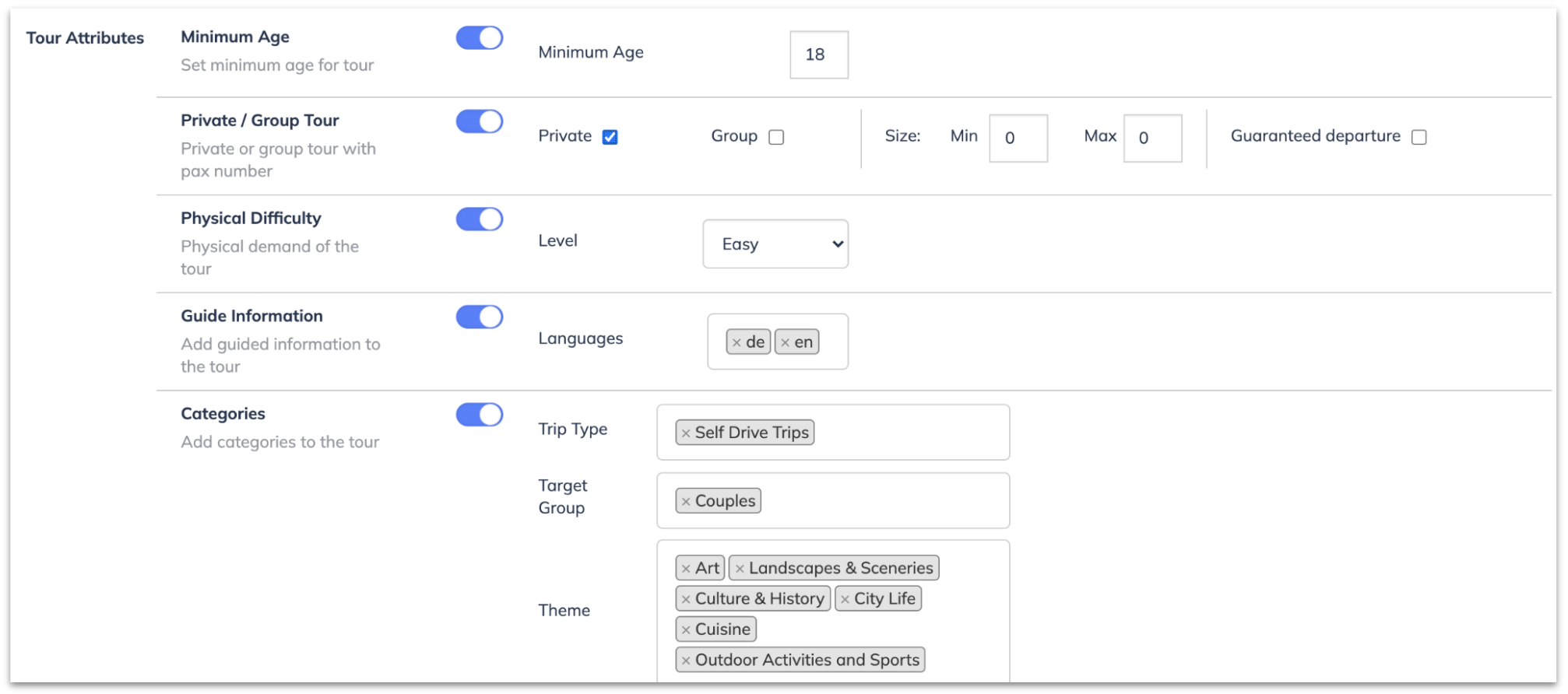 Tour Attributes
Description
Article
Minimum Age

Set minimum age for tour

-
Private/Group Tour

Private or group tour with pax number

Private or Group
Size
Guaranteed departure

-

Physical Difficulty

Physical demand of the tour

Levels (1-5)

Relaxed

(ID = 1)

Easy

(ID = 2)

Moderate

(ID = 3)

Challenging

(ID = 4)

Extreme

(ID = 5)

-
Guide Information

Add guided information to the tour

Languages

German
English
Spanish
Finnish
French
Italian
Dutch
Portuguese

-
Categories

Add categories to the tour

Trip Type
Target Group
Theme

Read more
Display in Frontend
Explore Detail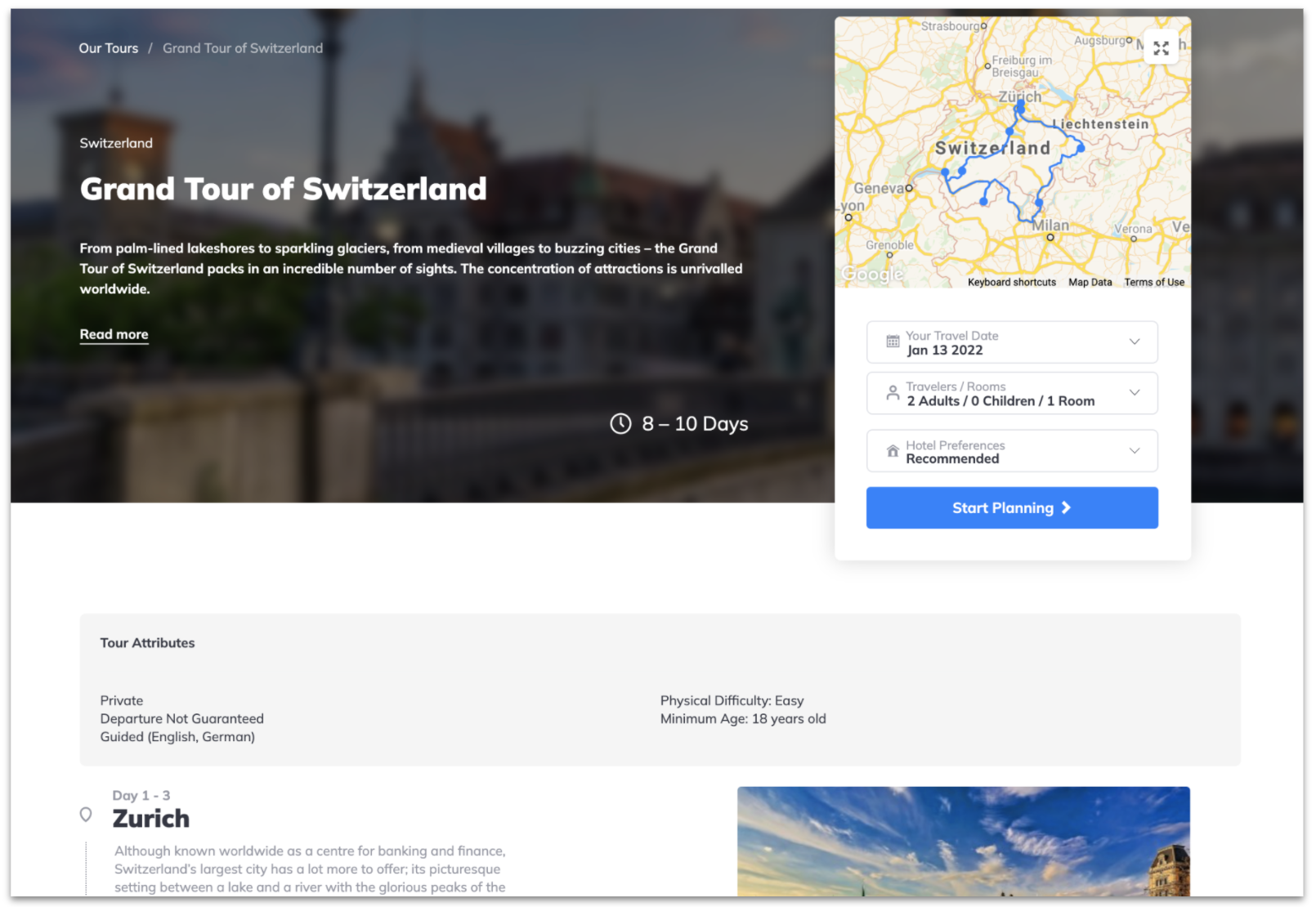 Planner

Travel Documentation