Important:
These functionalities are not generally enabled for agency users.
To allow Travel Agencies to change or cancel a booked itinerary in the agency centre, the feature needs to be enabled in Settings.
If you are a Tour Operator and want to activate this feature, please get in touch with our support team here.
Steps to Cancel or Change a Booking
Go to Customer Itineraries
Search for the itinerary which should be cancelled
Click on the three dots to view all itinerary options
Click on Cancel or Start Booking Change
Please Note:
The two options will be only displayed for itineraries that have the status Confirmed by Supplier.

Cancel a Booking
Click on the Cancel Booking option

A confirmation pop-up will be displayed.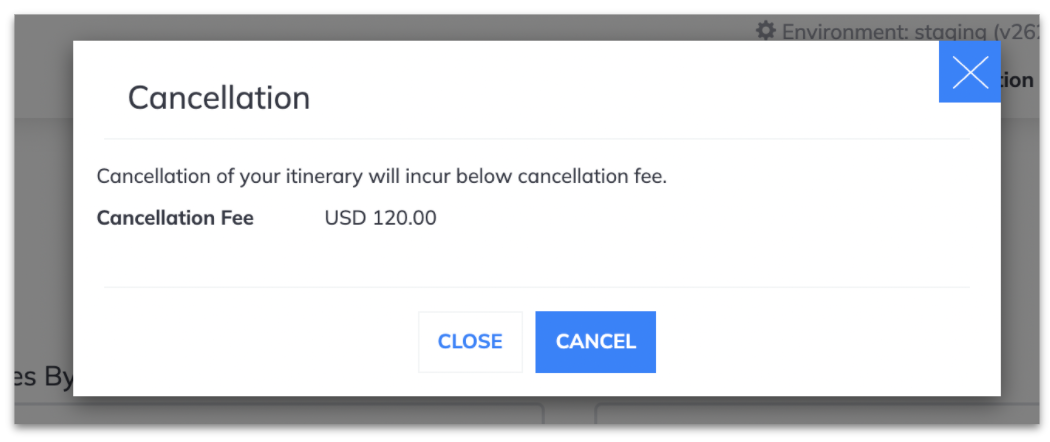 Click on Cancel to confirm, and if successful a confirmation message will be displayed.

The itinerary status will be changed from Confirmed by Supplier to Cancellation Completed. Use the Filter by Status to find the cancelled itinerary.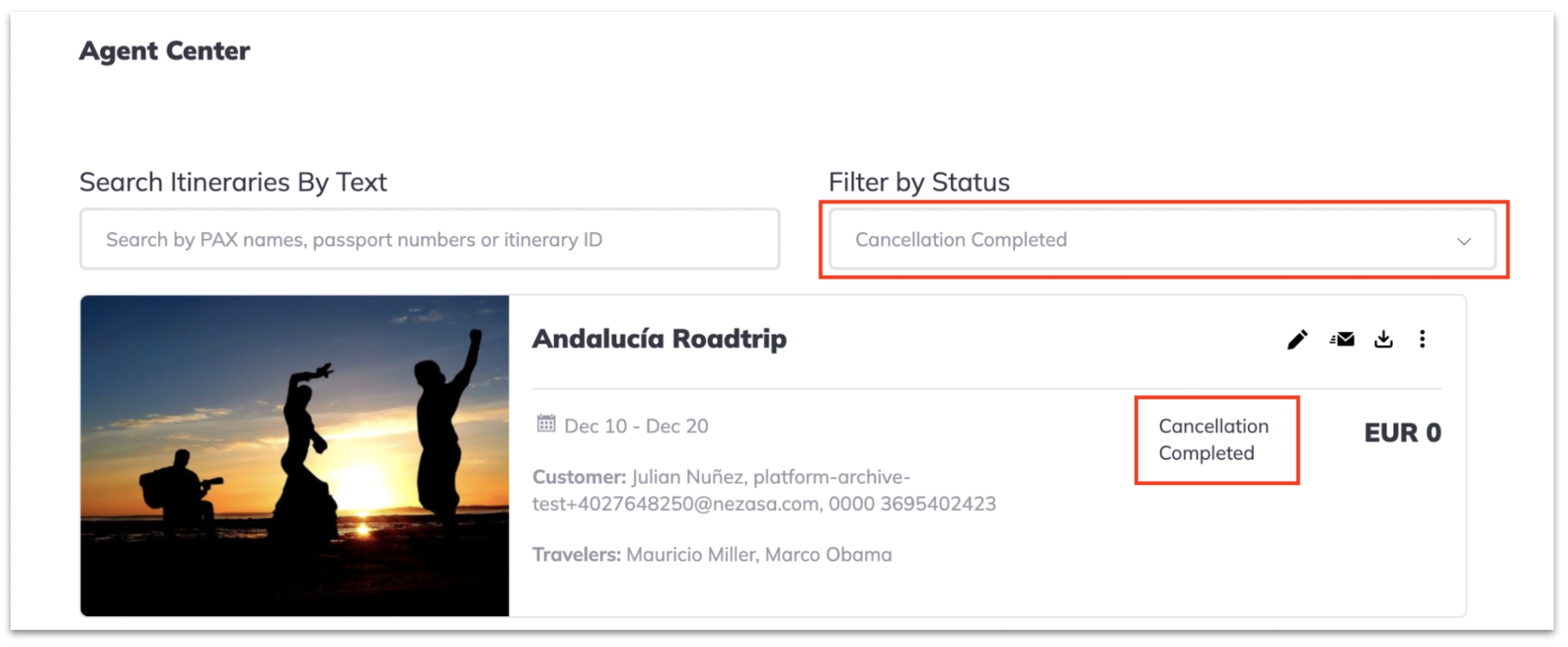 Start Booking Change
Click on Start Booking Change

The itinerary planner will be opened, and you'll be able to perform the desired changes.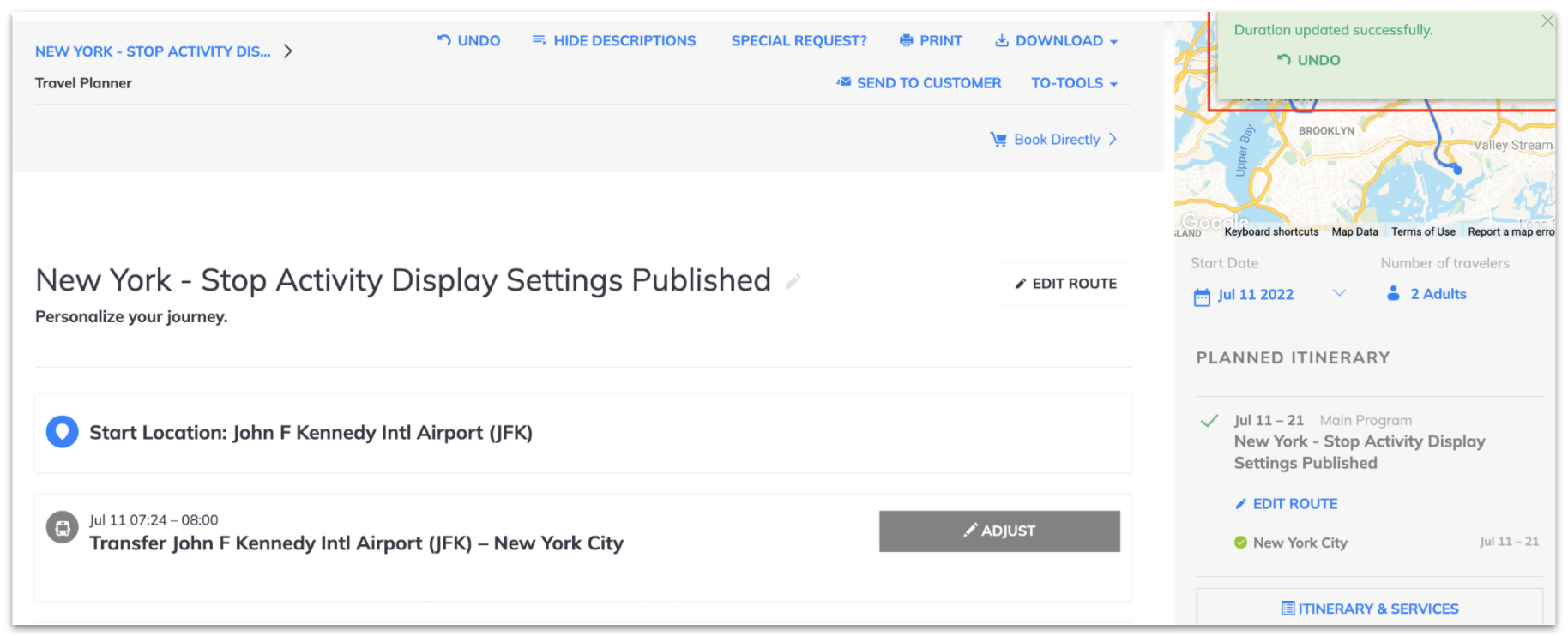 Please Note:
As a travel agent, you will not be able to proceed and book the itinerary with the new changes. You must contact your Tour Operator to revise the changes and book it.
Confirm Booking Change as Tour Operator
As soon as a change in the itinerary is performed by an Agent, an alternative itinerary will be displayed in Customer Care.
Click on Show alternative Itinerary in Cockpit to open the changed itinerary.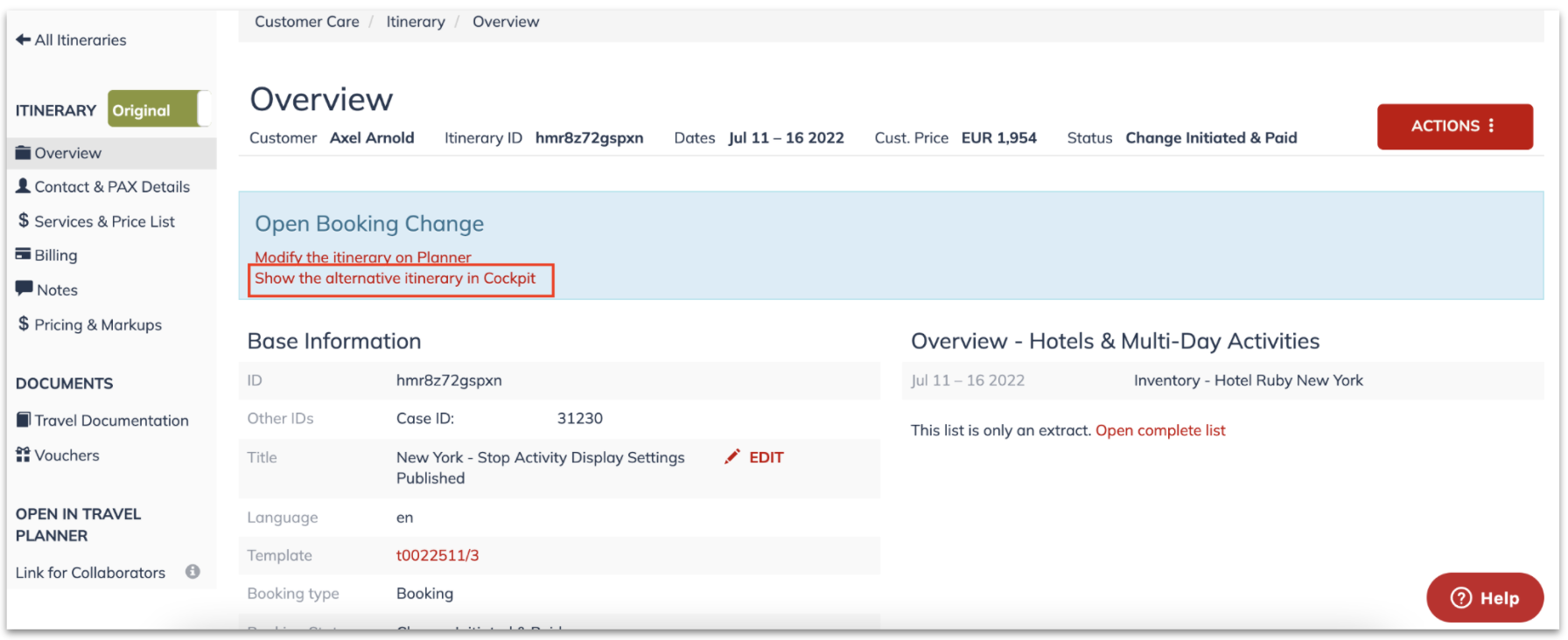 Click on the Actions button and Complete Booking Change.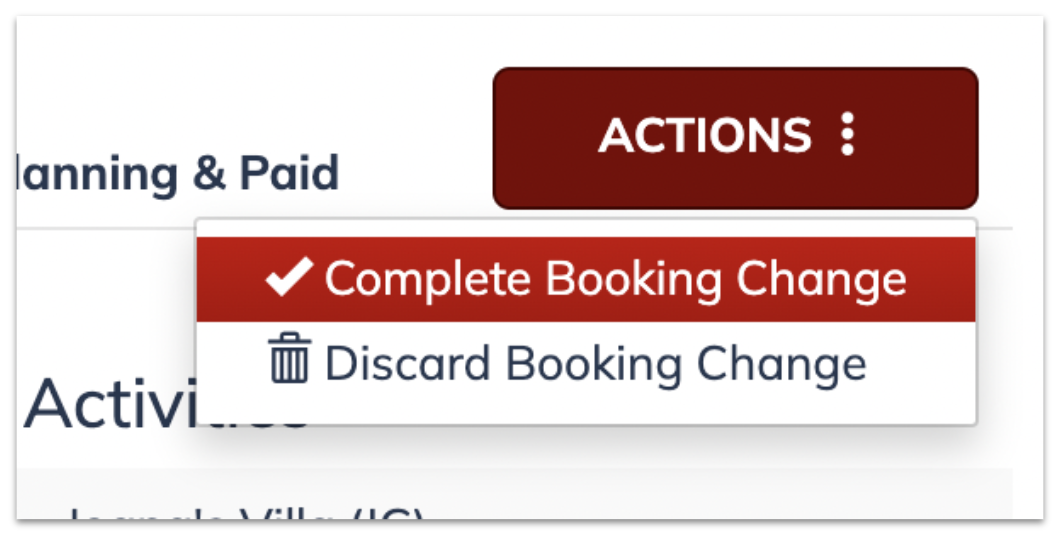 Please Note:
After the Tour Operator completes the booking change, the Travel Agent must be informed.