What are internal remarks on inventory products?
The internal remark is a field displayed on the miscellaneous tab of inventory products in the cockpit.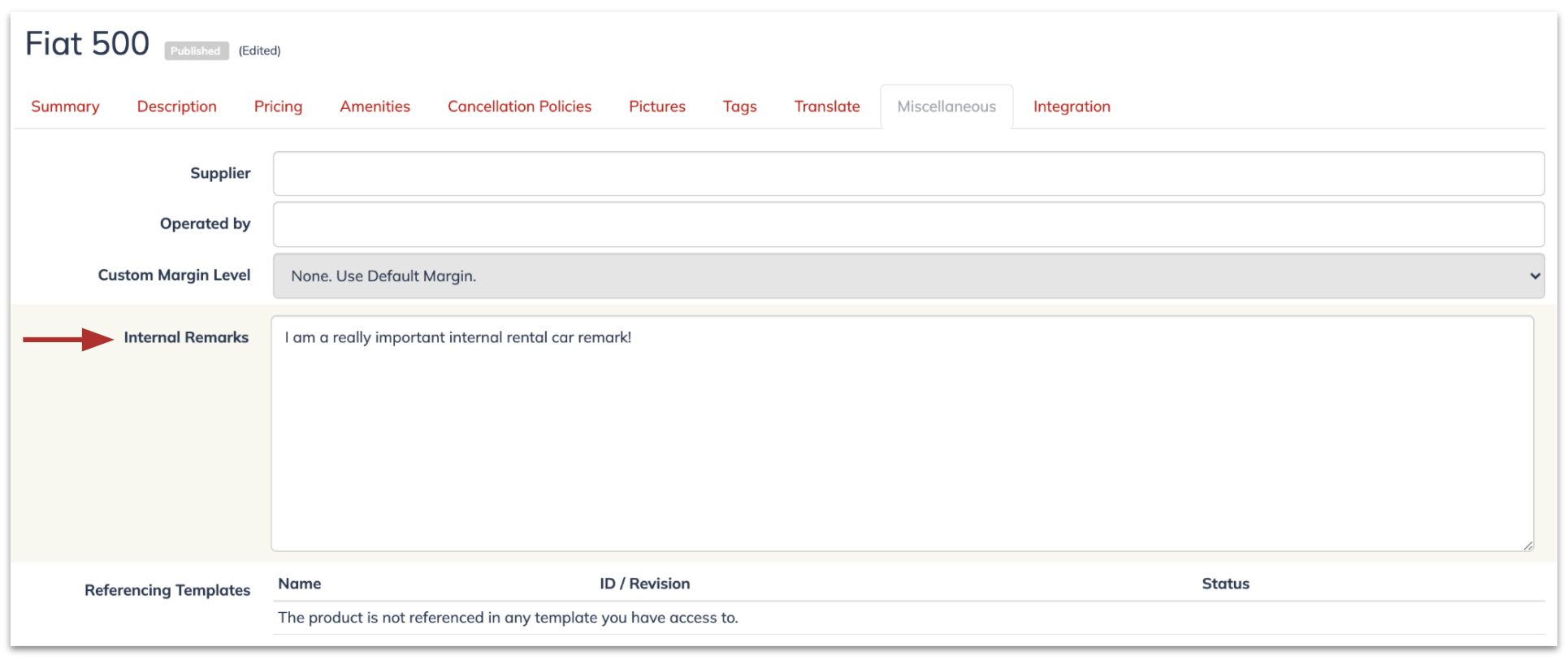 Who can see them?
Only TO-User can see the remarks if an internal remark is set and saved on the product. Since this is an internal remark, it's not shown to Agent or End-Users.
Where are they displayed?
Once an internal remark is defined on the product, a speech bubble is displayed next to the product's title.

Clicking on the icon will open a modal that shows the internal remark.

Display in Cockpit on:
Overview Page of all Inventory Products (see above for rental cars)

Products within Modules and Templates

Itinerary in Customer Care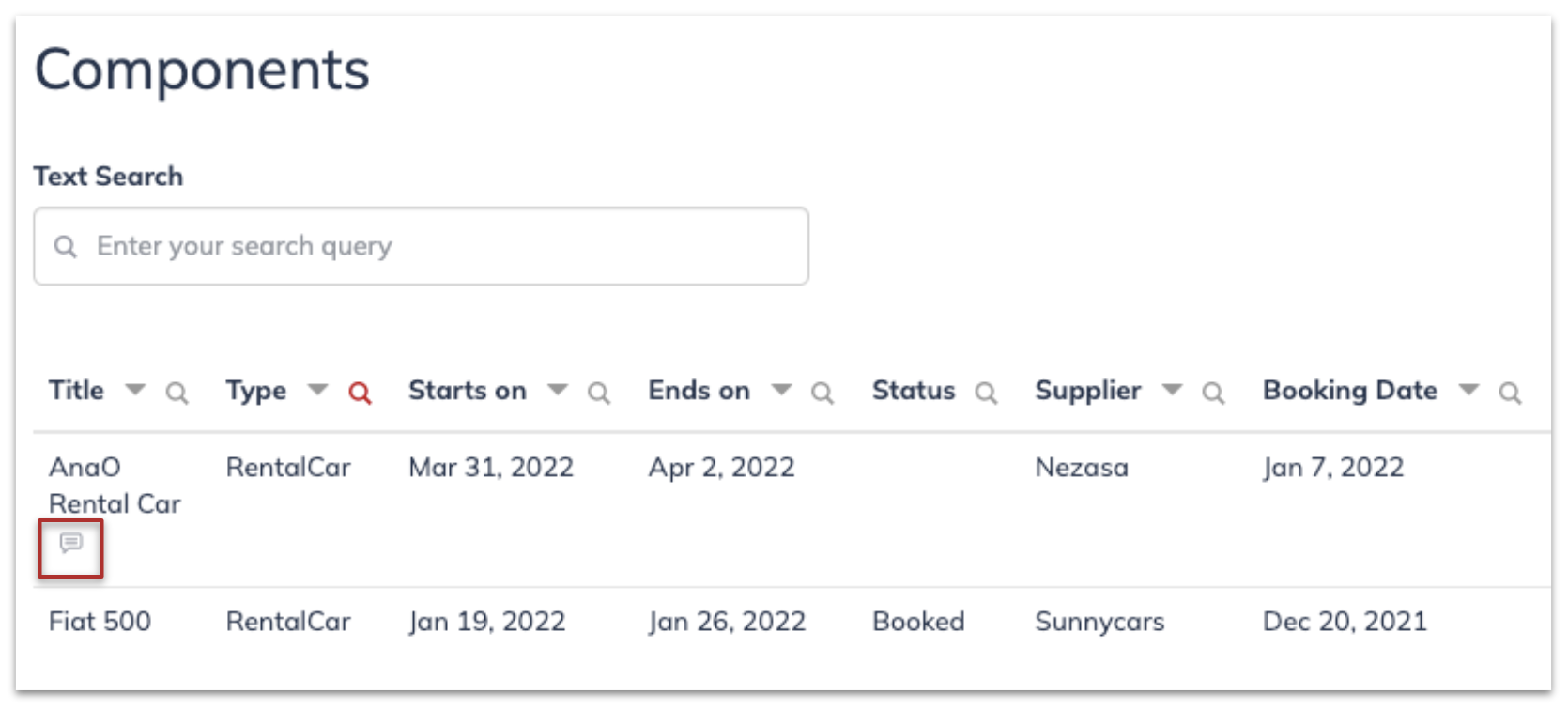 Stay tuned!
The feature will be future enhanced with the upcoming releases, enabling TO-Users to view internal remarks in the Planner.