If enabled, agent users will be able to see the product suppliers when planning the itinerary.
Display in Planner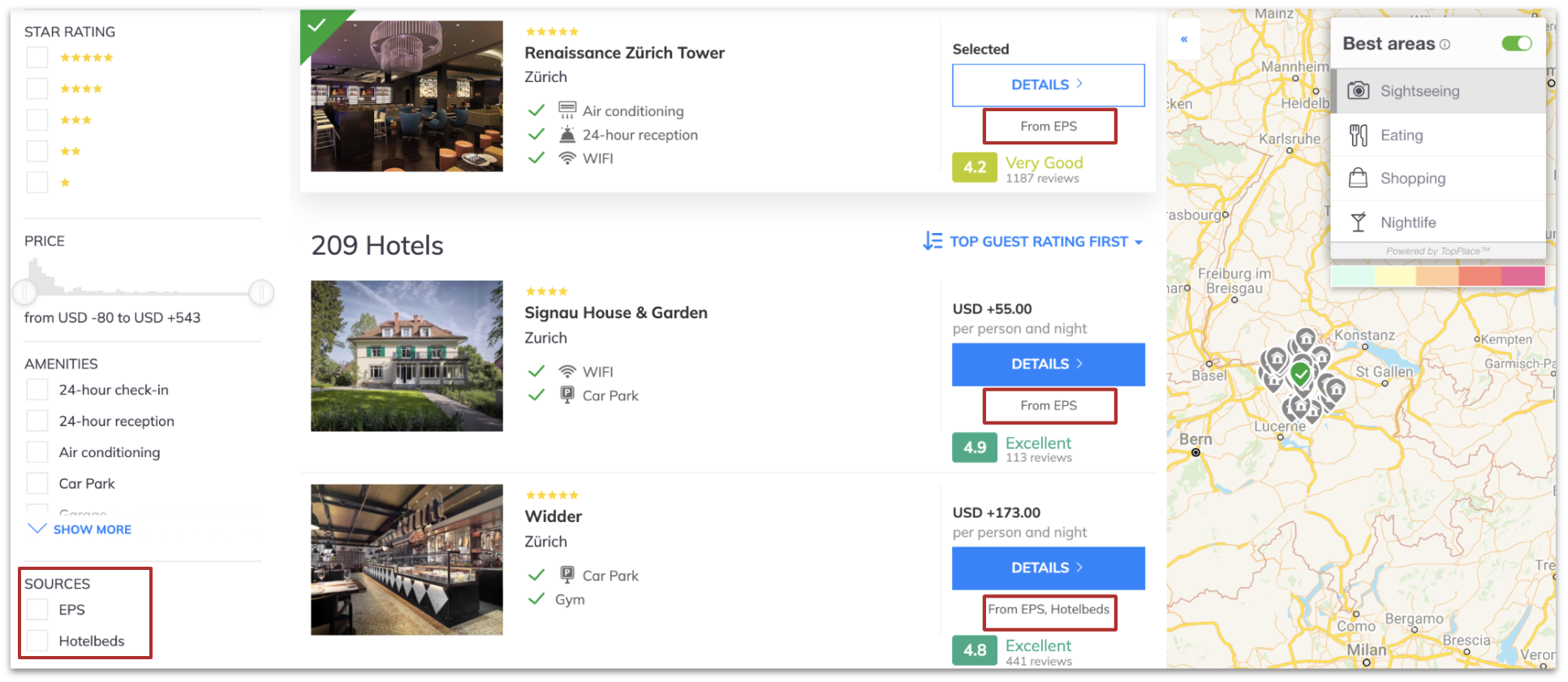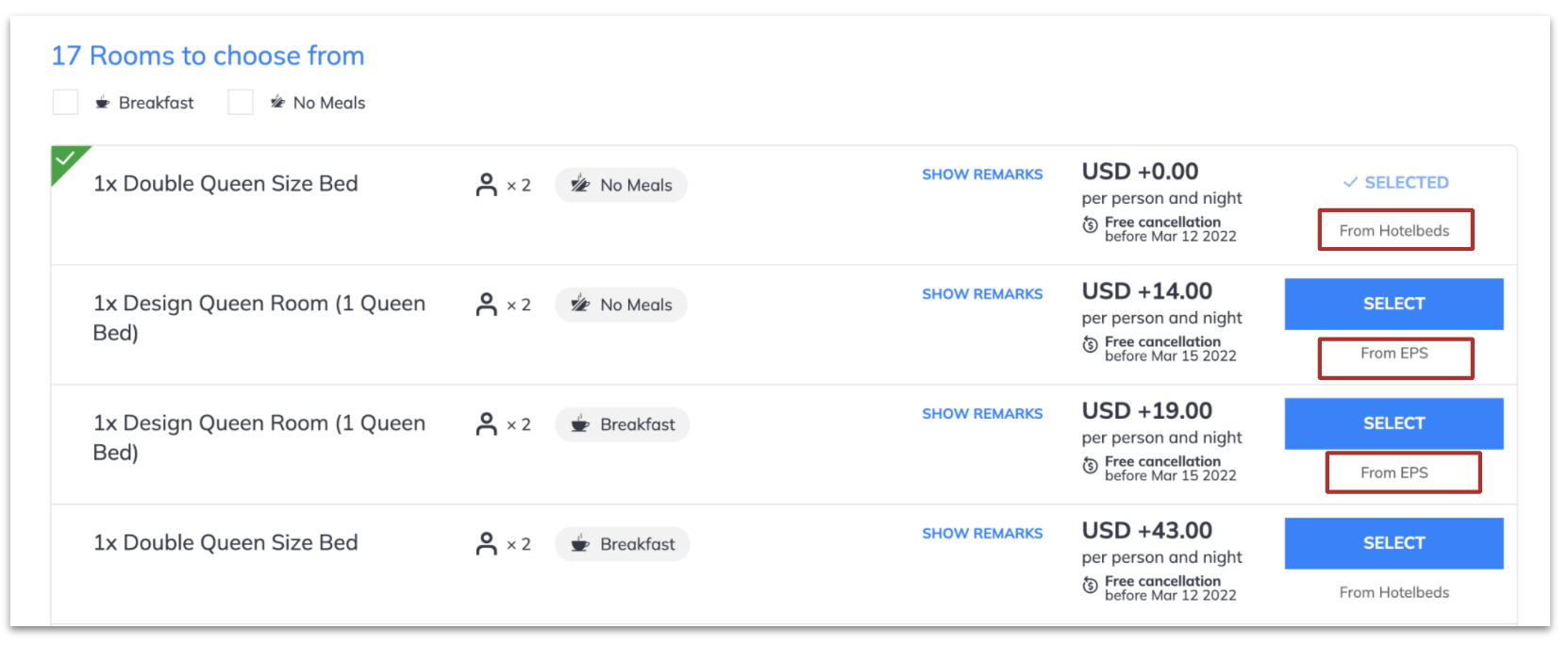 Steps to enabled or disable visibility of product supplier for Agents
Go to

Settings
Click on Distribution Channels
Click on your TripBuilder ID
Scroll down on the

Planner tab

to General Planner Features and Visibility of product supplier for Agents

Click the box to enable the feature and have product supplier details displayed in the Planner for agent users.

Click Save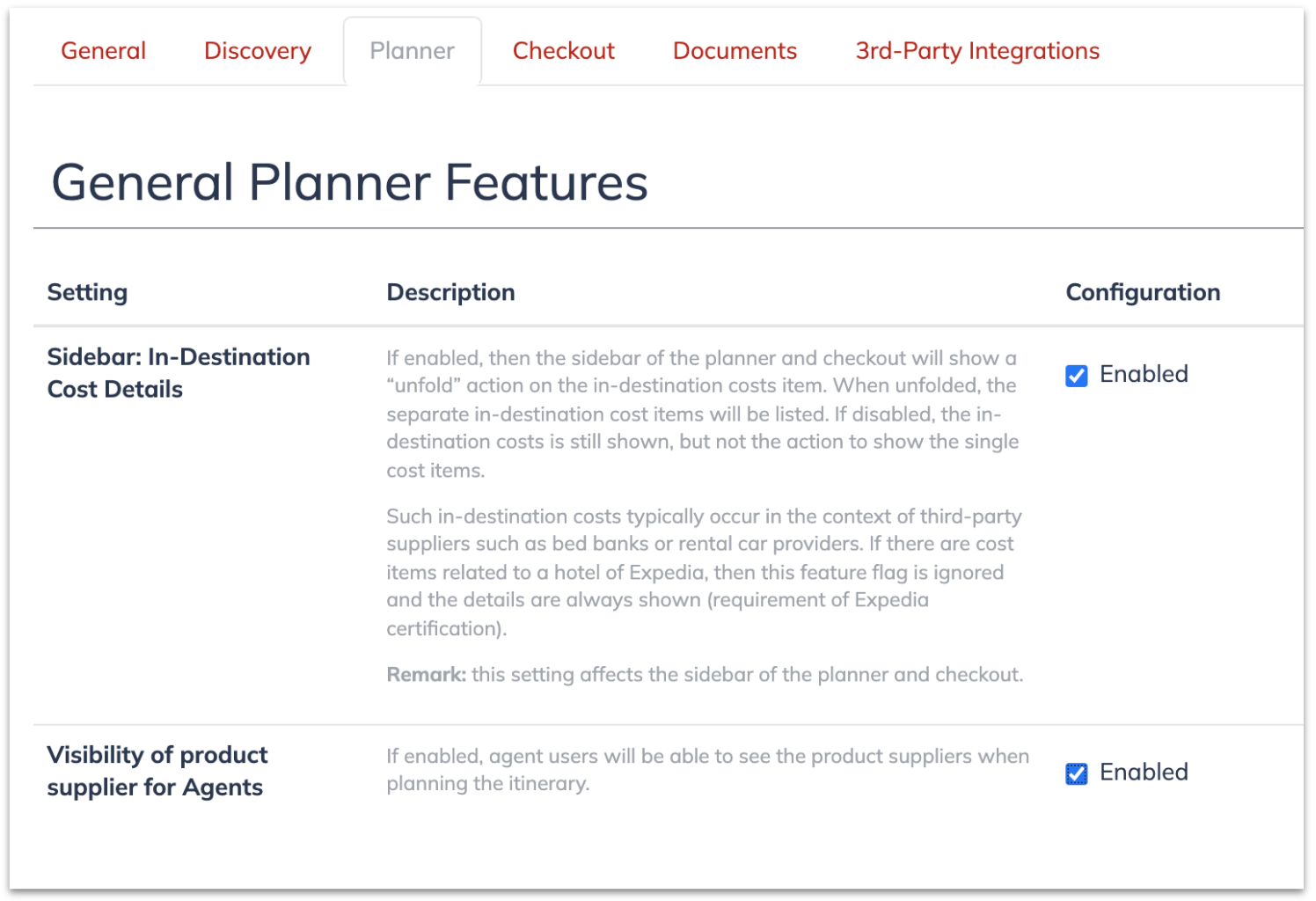 Important:
The feature is not generally enabled and needs to be enabled by an admin in the Distribution Channels settings.