Important:
The settings about the no pre-selected start day of itineraries are only shown to Nezasa and Premium/Enterprise customers. Customers with other plans will not be able to see these settings.
No Pre-Selected Start Day is generally not enabled.
The start date picker on the Discovery Detail Page has a pre-selected start date, which is the current day if not different defined within the Booking Window settings.
Display on Discovery Detail
Display on the discovery detail page if the setting is not enabled.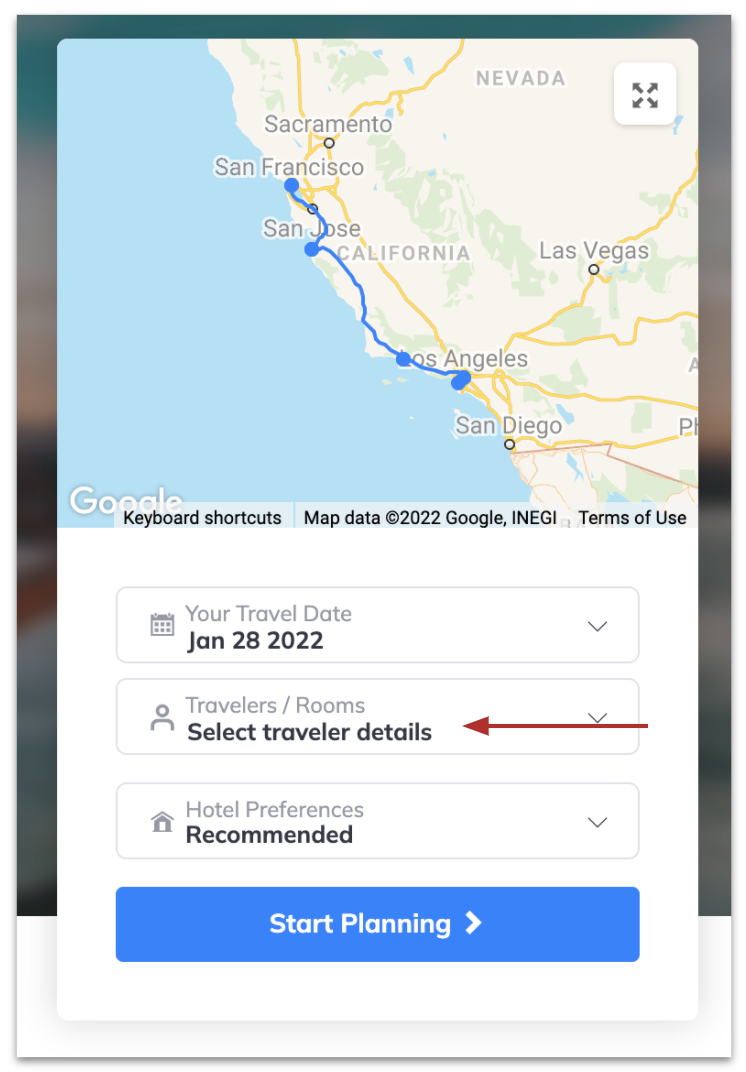 Steps to enable No Pre-Selected Start Day:
Go to

Settings
Click on

Distribution Channels
Click on your TripBuilder

ID
Click on the

Discovery

tab
Scroll down to

Itinerary Creation and enable

No Pre-Selected Start Day

If enabled, no default start date will be selected when a user enters the Discovery Detail page. Instead, the user has to pick a date manually before being able to continue to the planner.

Click Save