The Customer Care Search for itineraries and components overview displays 25 results per page by default. By manually setting the URL parameter to pageSize, one may increase the result to 100.
How to increase the results?
Go to Cockpit
Click on Customer Care

The itinerary overview page is displayed and shows 25 results.
To increase the result list go to the URL

Add the following parameter ?pageSize=100 (or any other number below 100) at the end of the URL and hit enter

100 results will now be displayed on the page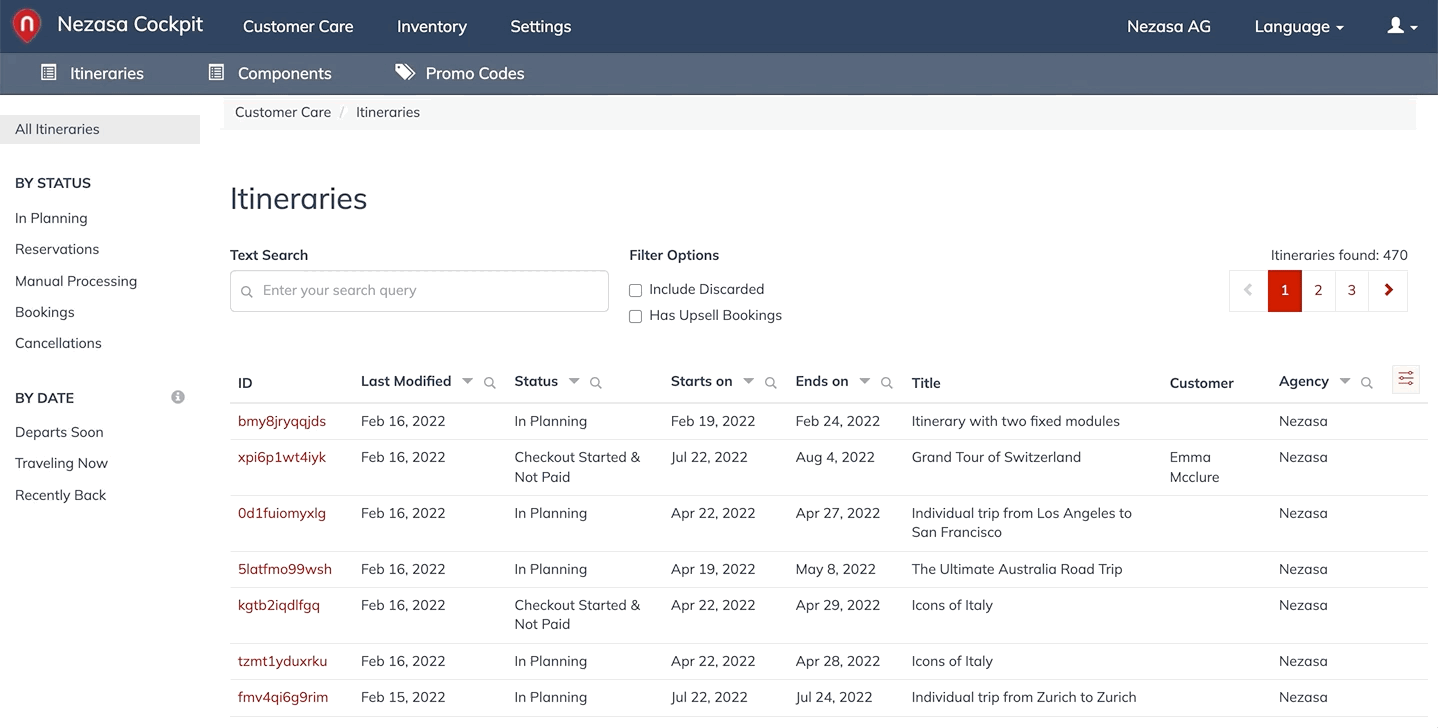 If you want to increase the result of an already prefiltered page e.g. Bookings, you will see that the URL already has additional filter parameters applied.

Add the following parameter &pageSize=100 (or any other number below 100) at the end of the URL and hit enter

100 results will now be displayed on the page