TripBuilder allows you to download created itineraries as pdf travel documentation. Please find more details about it here. Additionally, travel documentation can also be downloaded in Word format.
As the PDF download functionality, the Word download can be triggered at the following places: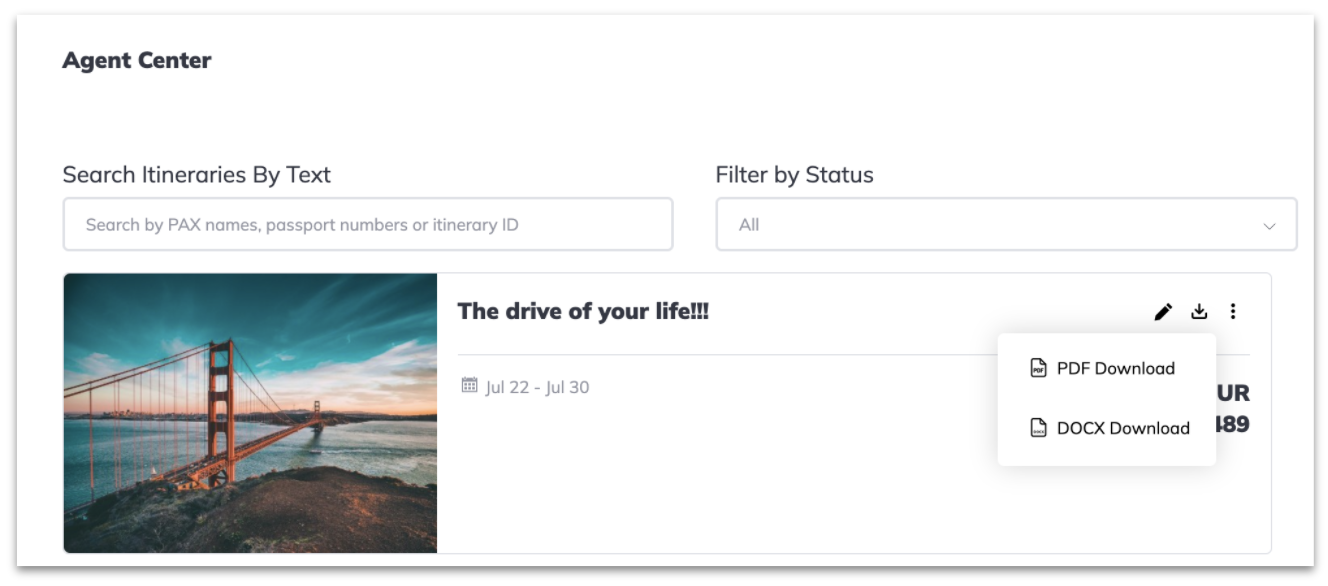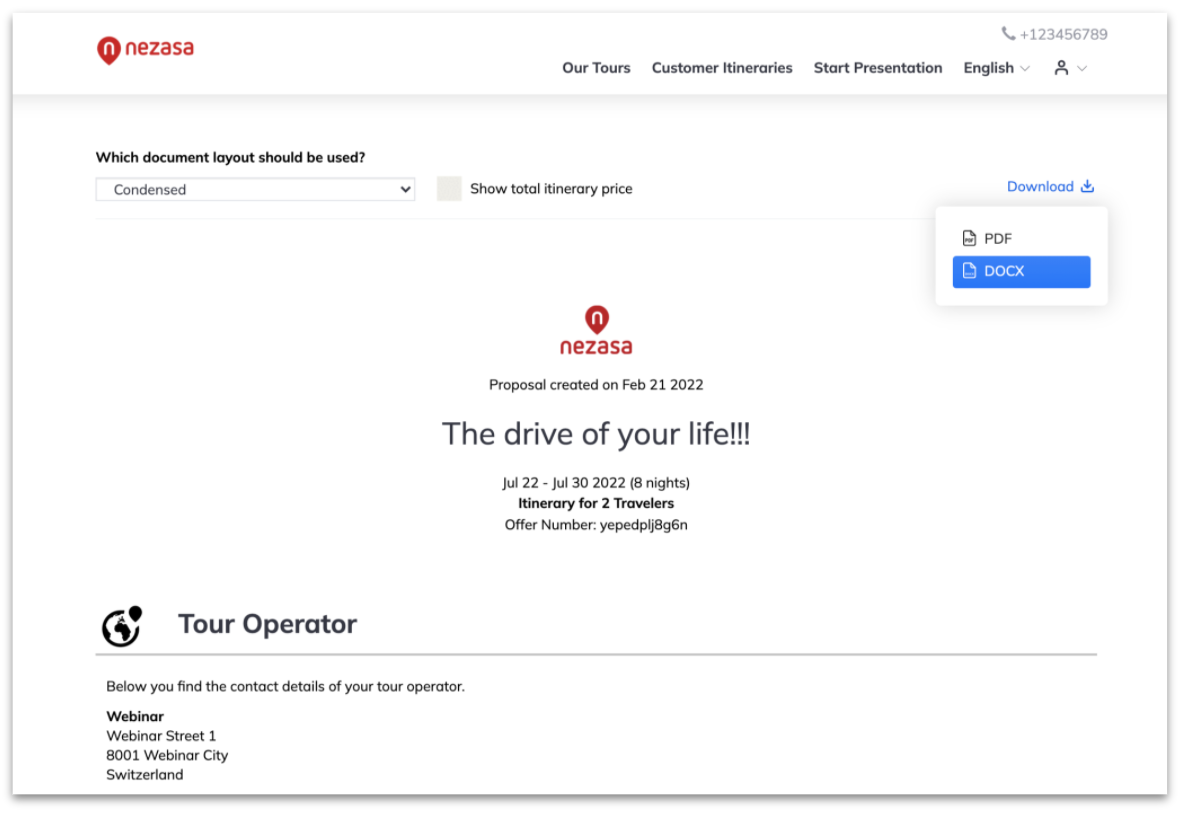 Steps to download the Travel Doc to Word:
Clicking on the DOCX button triggers the download and asks you to save the download on your computer.
Once saved, you can open the download on your computer to apply changes if needed.
Frequently Asked Questions
Why is my company logo not shown in the Word doc?
Please re-upload your company logo in the settings if your company logo is not shown on the exported Word file. Check here. Use the same logo file again. Do a right-click and save-as to download the existing logo file, remove the file from the setting, and upload the previously downloaded file again afterwards.
Why does the Word doc not look exactly like the PDF or HTML version?
Word has its own way how to layout elements and storing them. While this comes with the advantage that editing such a file is much easier and works better, it also means that not everything is always looking the same.
Will conversions to Word doc in the staging count against my quota?
No, only the ones in the production environment.
Which users will be able to use the Word download feature?
The feature is only for B2B, thus, the consumers will never get the Doc download option. For B2B, you can let Nezasa support know whether you'd prefer to only offer the option to the employee users of the tour operator (your direct users) or if the option should also be offered to all travel agent users.
Known Limitations
Please note that the Word export comes with the following known limitations:
Hotel stars are not shown.
Rental car supplier logo is not displayed.
Icon in chapter header not shown.