In the settings part of TripBuilder, your API key and other configuration can be defined.
Go to Settings
Click on Distribution Channels
Click on your TripBuilder ID
Scroll down on the 3rd-Party Integrations Tab to Google Maps

Add your Google Maps API key

Find more details on how to create one here.

Define route rendering on maps (see below)
* Make sure to save all changes by hitting the Save button.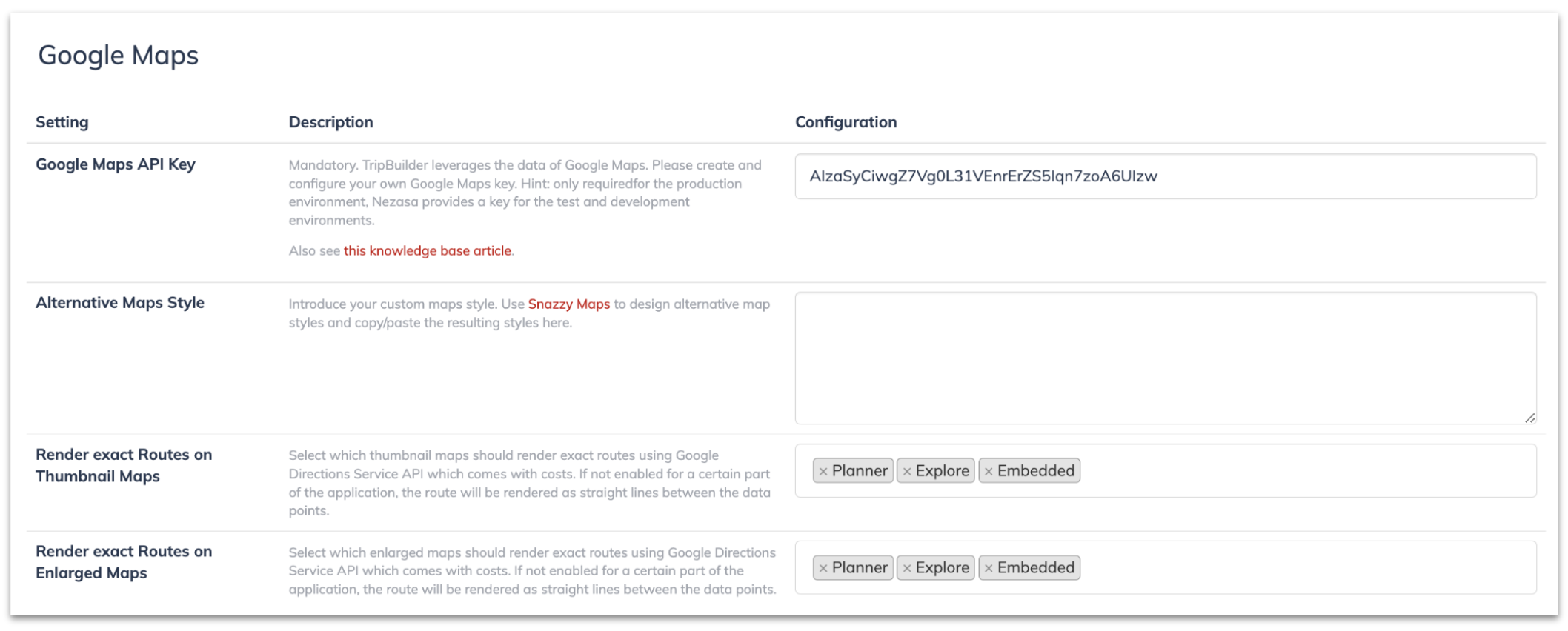 TripBuilder uses GoogleMaps on various levels to display itinerary routes and the location of products.
Depending on the traffic a system experiences, this results in a higher number of impressions on the integrated GoogleMap APIs, resulting in higher commercials with Google.
To manage the impressions on the GoogleMap APIs, TripBuilder Admins can apply the following optimisations.
Render exact Routes on Thumbnail Maps & Enlarged Maps
By default, the exact route of an itinerary is shown in GoogleMaps on different levels of the itinerary.
Explore (Discovery Detail)

Planner

Embedded (IBE/Website)
Via adding/removing the different tags, the route display on maps will be defined.
The exact route display is enabled (left) and disabled (right).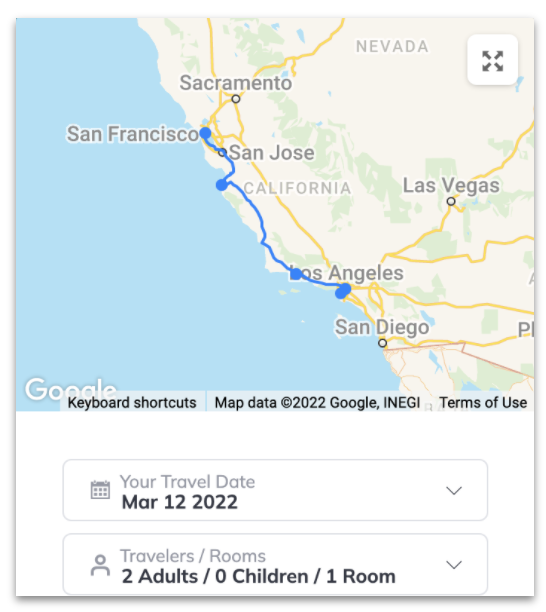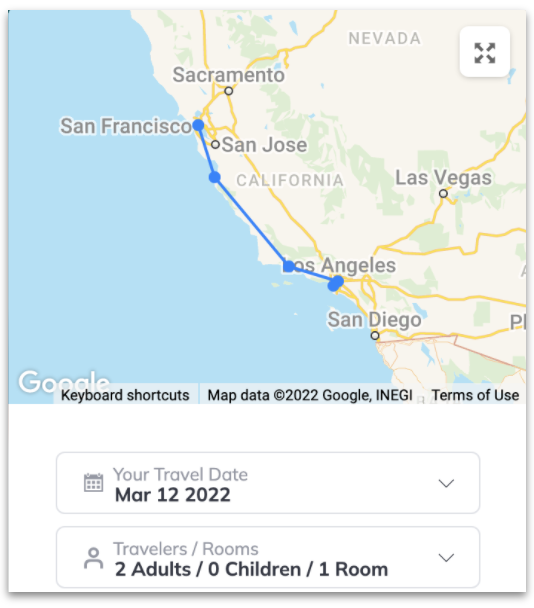 Replacing map with a static image in Templates
For itineraries, where a map does not add value to the user (City Breaks, Beach Vacations), it can be displayed with a static image. This image can be set on the templates picture tab. The set image will replace the Google Maps display on the discovery details page of the itinerary.