Learn how to add accommodation to an itinerary ad-hoc while planning a trip!
Steps to add ad-hoc Accommodation
Click on

TO-Tools
Click on Ad-Hoc Components
Click on +Add new Accommodation Ad-Hoc Component
A pop-up screen will open to enter the details

Name*
Location*
CheckIn/CheckOut*
Description*
Stars*
Address*
Room and Meal plan per room
Supplier
Booking Status
Net Price*
Sales Price*

Drag and drop or upload a picture of required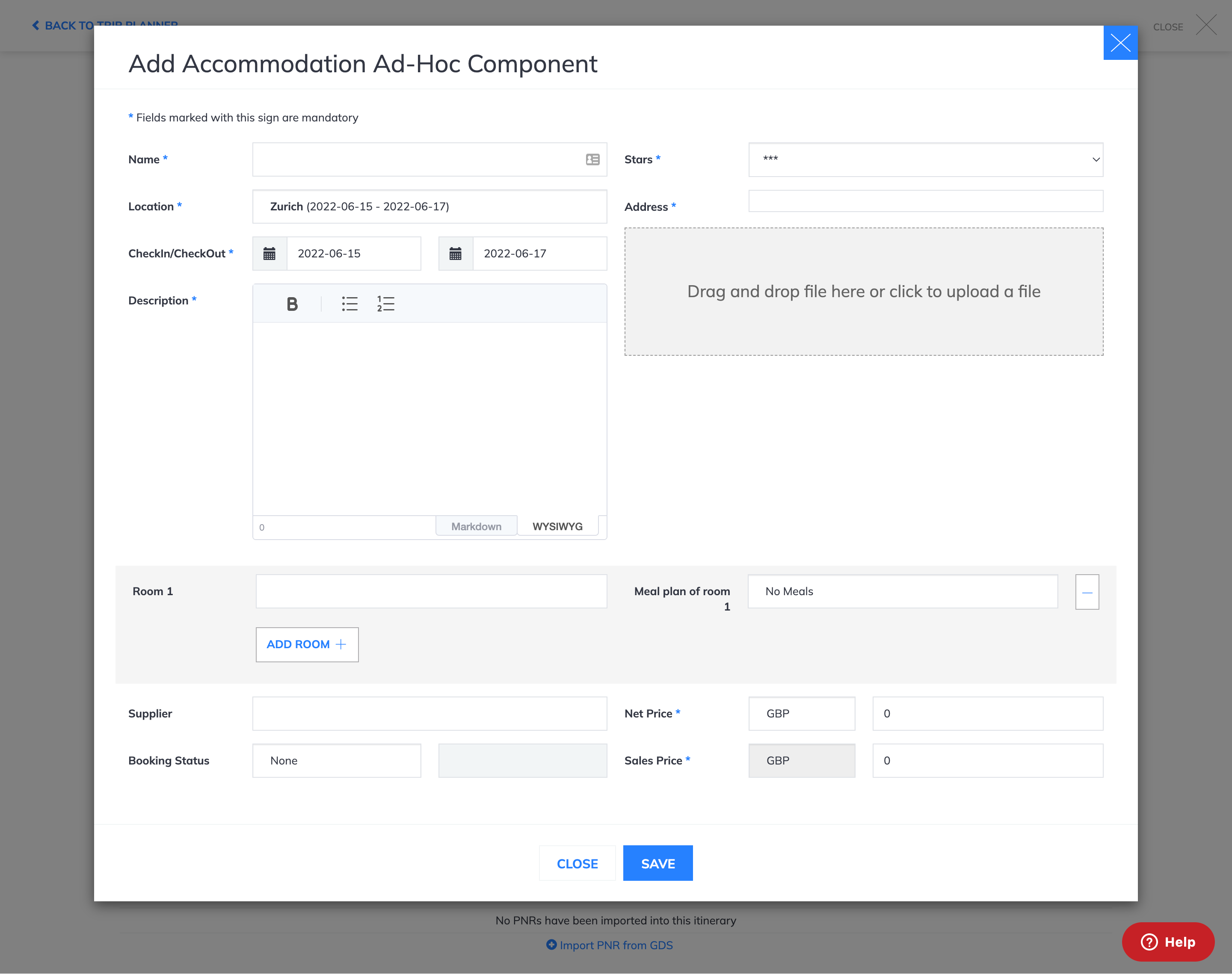 Once all details have been entered, hit Save.
The component will be added to the itinerary, the itinerary price will be updated, and the accommodation will be shown in the planner and on the travel documentation.