Overview
You can use accommodation ad-hoc components to add nights on hotels contracted outside the offer of TripBuilder (either inventory or live supply-based).
Steps to add accommodation ad-hoc
Open an itinerary in Planner.

Click on TO-Tools or TA-Tools.

Click on Ad-Hoc Components.

Click on + Add new Accommodation Ad-Hoc Component.

A new pop-up window opens.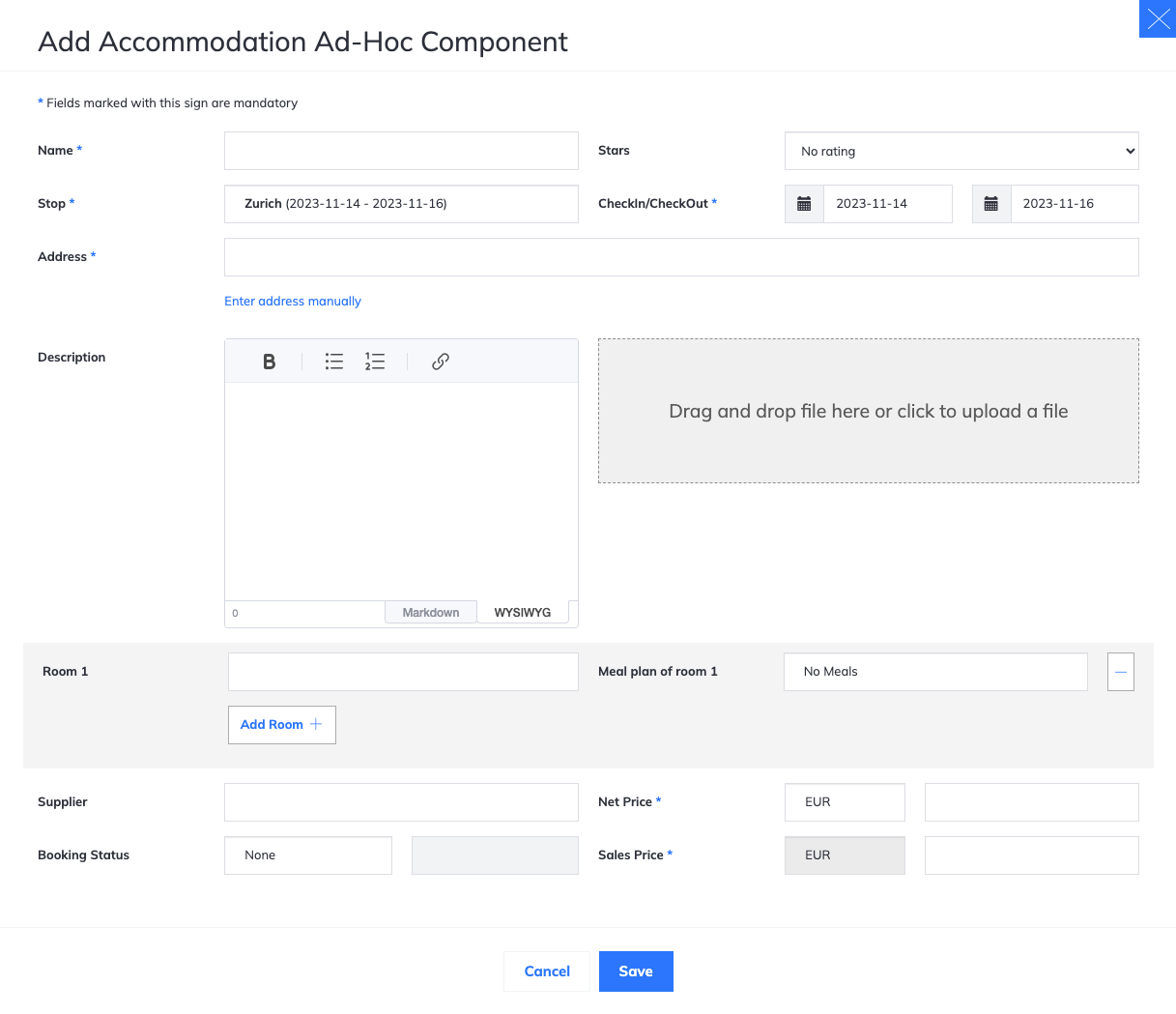 The following accommodation fields are available for definition:

Name*

Stars

Stop*

Depending on your itinerary, this field can be automatically populated with the areas (and day references) as defined in the itinerary route (screenshot above).

Check-in day/Check-out day*

Address*

The address from the hotel is either defined from Google Maps hints or by entering the address manually. In the latter case, the following fields are available:

Street

Post Code

City*

Country*

Description

Pictures from the hotel (not by room)

Room(s) and meal plan per room

Supplier

Net price/Sales Price*

Booking Status:

Open
On Request (RQ)
Booked (OK)
Cancelled
None (default value)
(*) Mandatory fields.
Once you've entered all details, click the Save button, resulting on:
The ad-hoc component is added to the itinerary.
The itinerary price is updated.
The accommodation component is visible in the Planner and Travel Documentation.
Once created, the ad-hoc component can be changed/updated.
Update ad-hoc accommodation in Planner
You can update an ad-hoc component in Planner, on the same screen previously used for its creation, by clicking on the pencil icon.

Update ad-hoc accommodation in Customer Care
When an ad-hoc accommodation component is added to an itinerary, the component is shown under the Service & Price List of the Itinerary in Customer Care:
Go to Cockpit.

Click on Customer Care.

Click on the Itinerary ID.

Go to the Service & Price List page.
On this page, you can find the ad-hoc components and all the other live components of the itinerary (rental cars, flights, transport, accommodation, activities as examples) and their main descriptive fields.
The accommodation ad-hoc component is displayed as any other component on the "Accommodations" list. A pencil icon on the right-hand side is available for its edition.

To apply changes to the component, click the edit icon, and a pop-up window opens: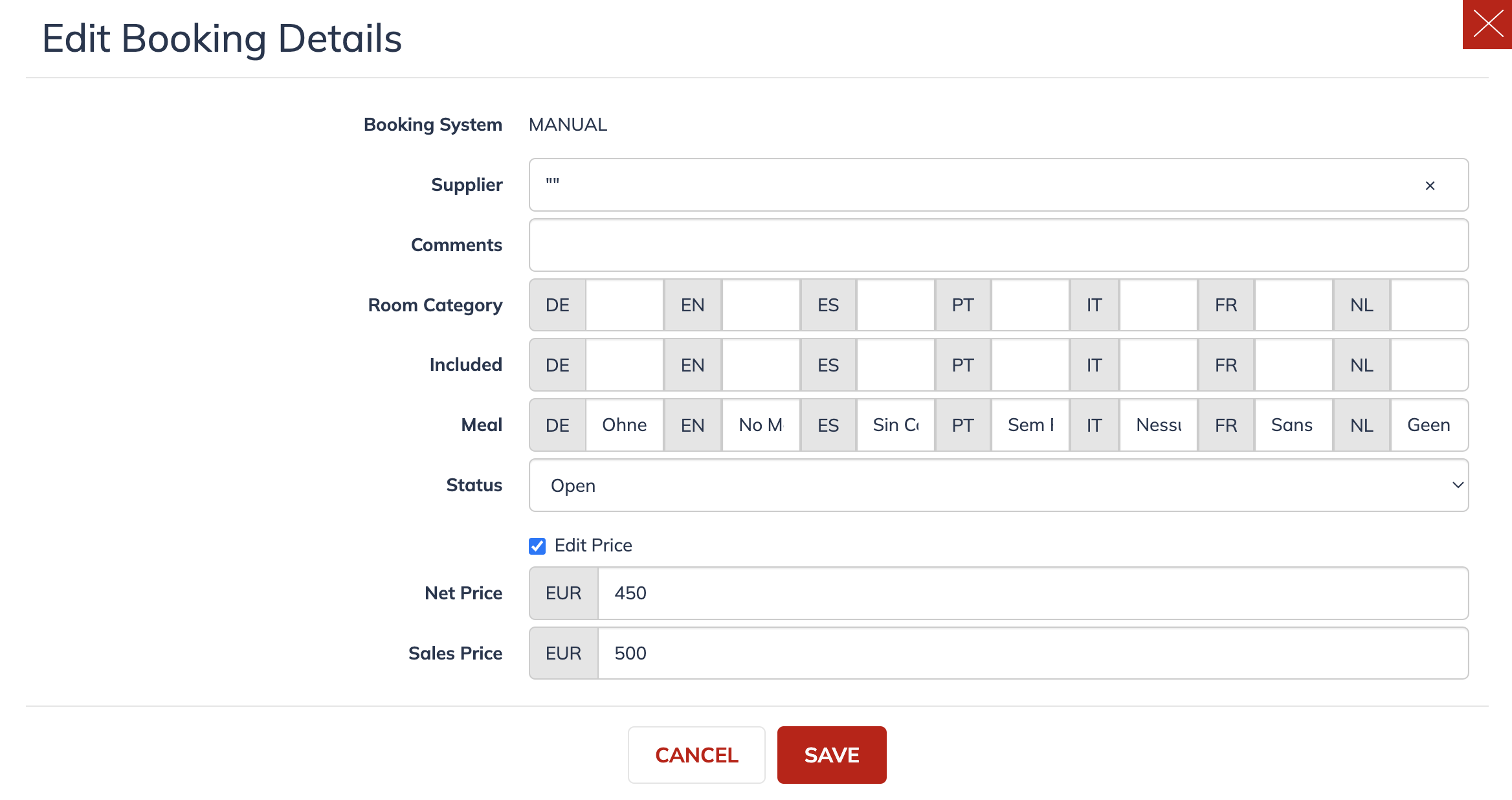 By default, all fields are directly editable except for Net Price and Sales Price, where the edition is only available after clicking the Edit Price checkbox.
After editing, click the
Save
button
.