This feature allows setting a maximum time a booking should be completed in Checkout.
A time counter will be displayed on the availability check page, showing how many minutes are left to conclude the booking.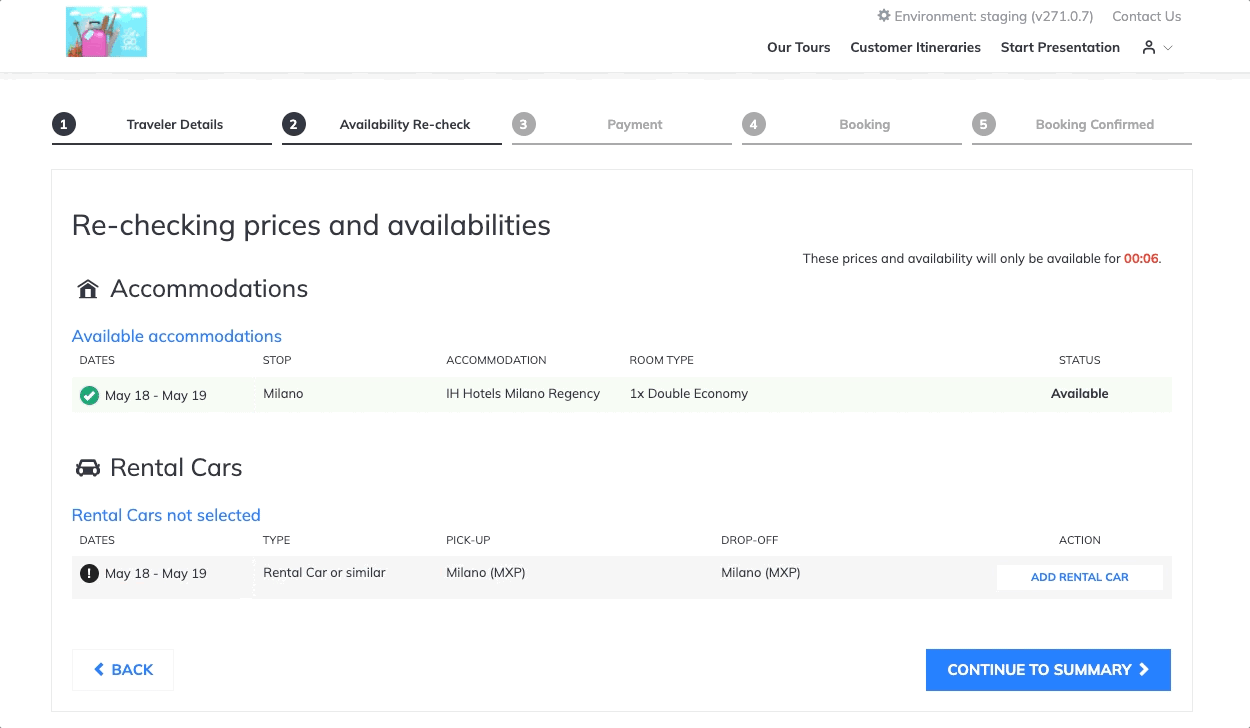 Hint:
Per default, no timeout time is set on all instances. The configuration field is empty.
Timeout times can be set to any time desired.
Steps to set timeout time:
Go to Settings
Click on Distribution Channels
Click on your TripBuilder ID
Scroll down on the Checkout tab to Availability Check
Set the required timeout time in minutes

Once the time is set in the setting, a timer will be displayed in Checkout from the re-availability check step and following.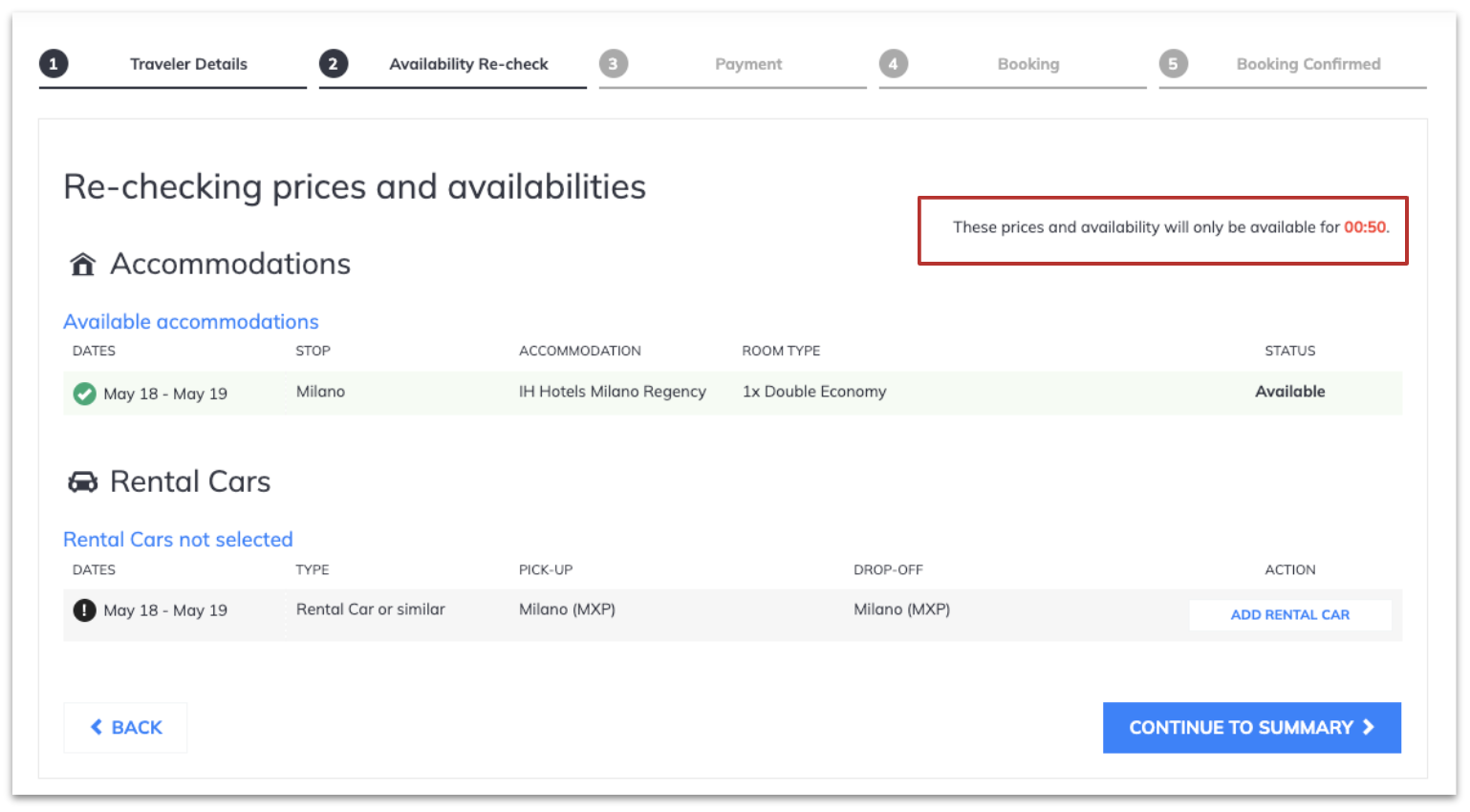 A pop-up window is displayed if the booking is not finalised within the given timeframe, directing the user back to the first step of the Checkout.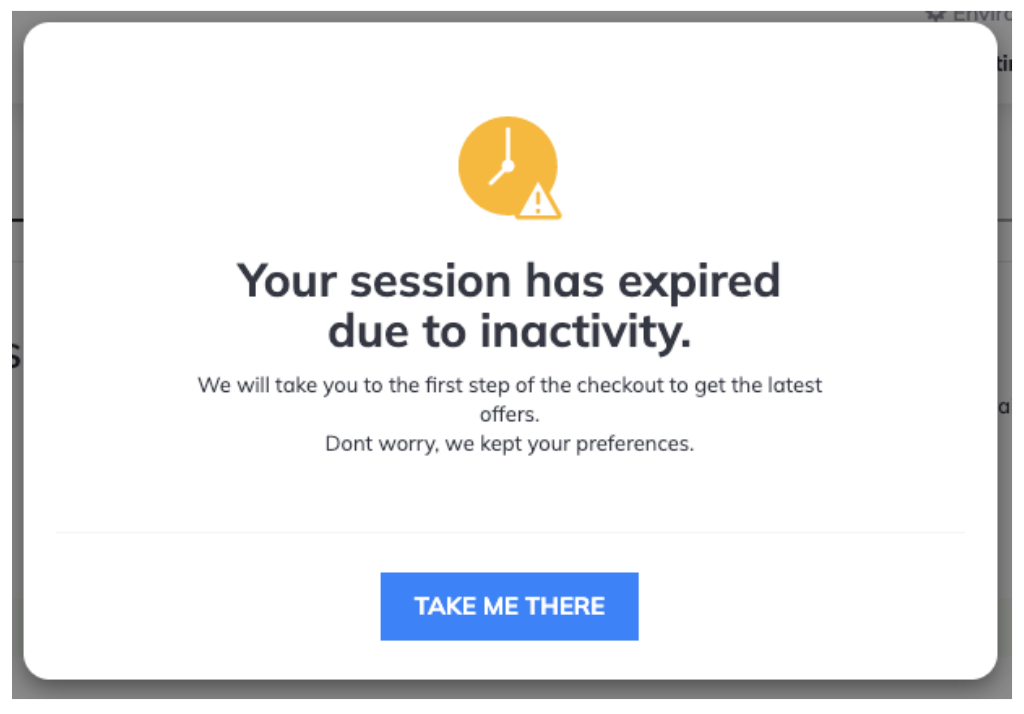 The user needs to restart the checkout process for a new availability check to make sure all components of the booking are still available. After all the components have been checked again, the booking can be completed.
Important:
The feature is currently not revealed in the setting. Please get in touch with the Nezasa Support team for further details and enablement.