Overview
Inventory transports can be used as primary connections between Departure and Arrival airports in a template, like live flight offers. At the moment, transports can be of type Flight, Bus or Train.
Additionally, there is no match pre-condition regarding the airports of inventory flights and the existence of airport stops at the template level, meaning, an inventory flight can be used in a template that does not include an airport.
How to create Inventory Transports?
Before creating an inventory transport, the following information must be known:
Start/End date and time
Departure and Arrival airports
Segments (if applicable)
Carrier Code
Net-sale price
Type of transport
To generate an inventory transport:
Go to Cockpit
Click on Inventory
Click on Products
Select Transports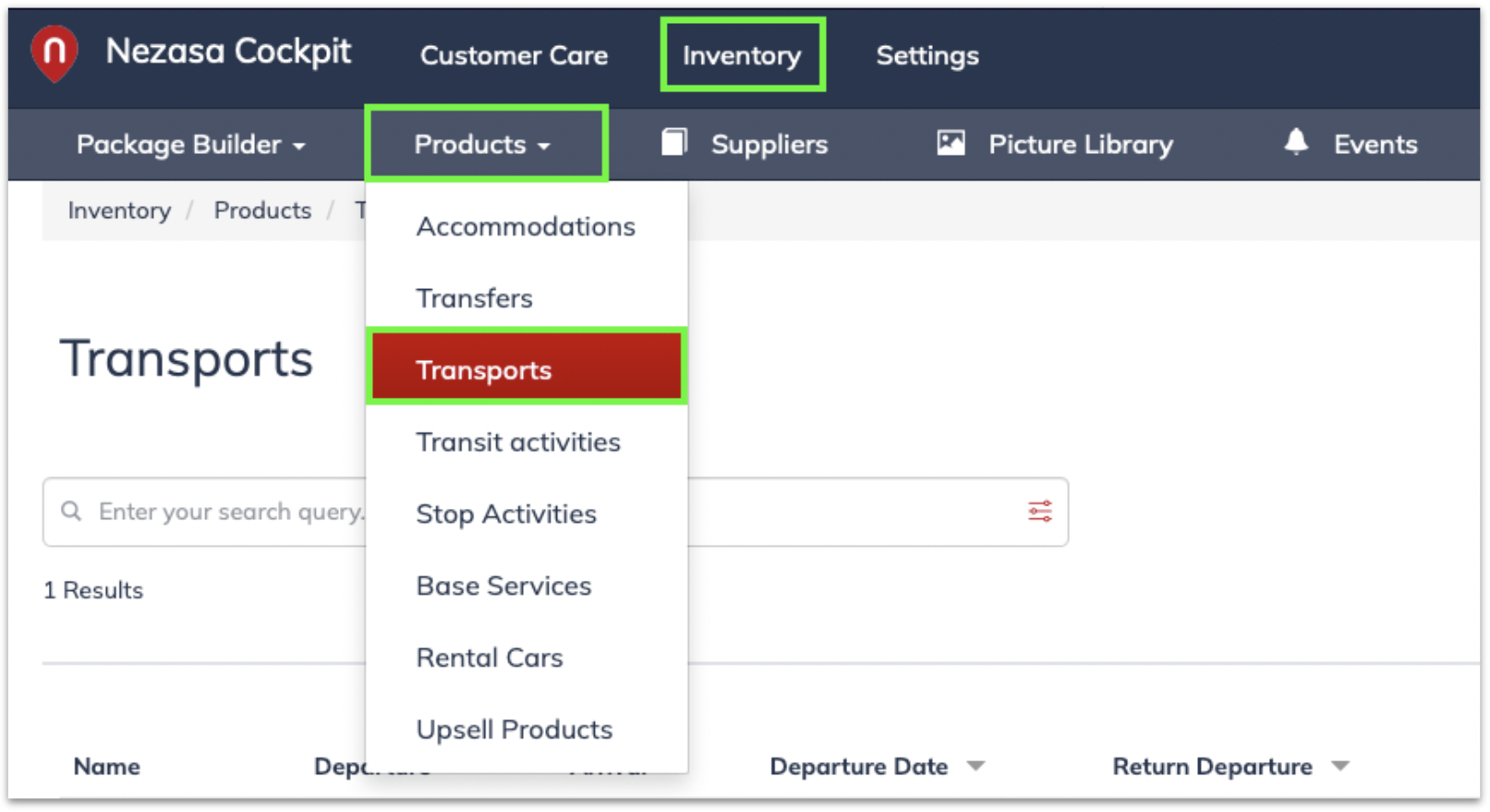 Click on Create Transport
Select an adequate currency
Click Save
Adding a Description
In this section, the Outbound and Inbound (or Return Direction) transports can be created in terms of departure and arrival data. Here it is also possible to add alternative transport for the return transport. To do so:
Click on the tab Description
Click on Add new segment

Add the data asked in the modal
Select the type of transport (Flight, Train, Bus)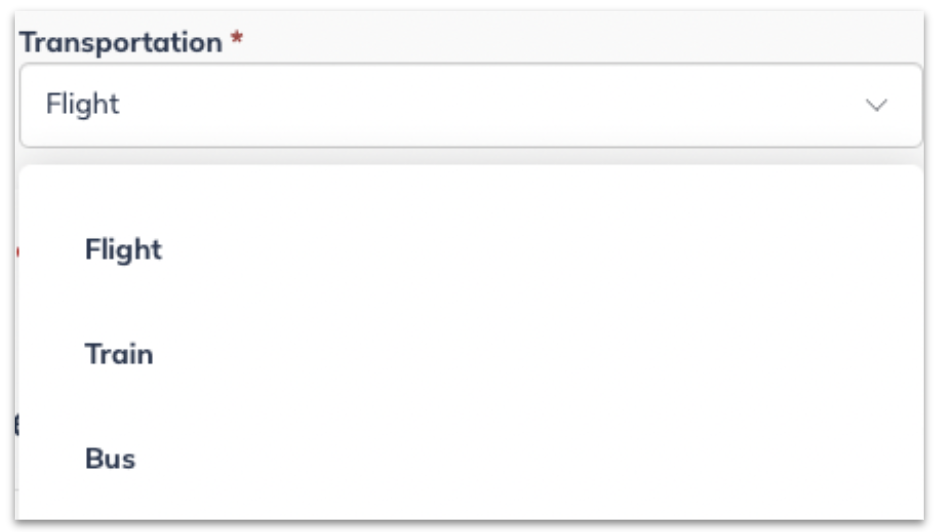 If the transport has more than one segment, click on Add new segment again and repeat the steps mentioned before. The same steps apply to adding an Inbound transport (or Return Direction) and Alternative Returns.
Adding Service Categories
Service Categories can be defined per transport direction (Outbound, Return and Alternatives). For each transport direction, more than one Service Category can be defined. To add a Service Category:
Click on the tab Service Categories
Click on Add new price category
Select the adequate transport Class (Economy, Premium Economy, Business, First)
Fill in the required information
To add more than one Service Category to the same transport direction, click again on Add a new price category and fill in the information
Click Save
Additional Tabs
Learn more about the use of the Additional Tabs in the following overview.
Topic
Description
Cancellation Policies

Cancellation Policies can be created within the Settings and will appear in the drop-down menu. See here

Or a custom cancellation policy can be defined and set directly on the product via the Add Custom Policy button.

Tags
Tags can be used to distinguish products on the platform from one another and to pull the information from the transfer via our APIs.
Miscellaneous

This tab is for internal use only. Here you are able to

Integration
The integration is used to add the external ID and system information.
Inventory Flights at the Template level
Inventory Flights can be added to a template via Cockpit through Flight Configuration. To learn more about how to add inventory transports to a template, please check this article.